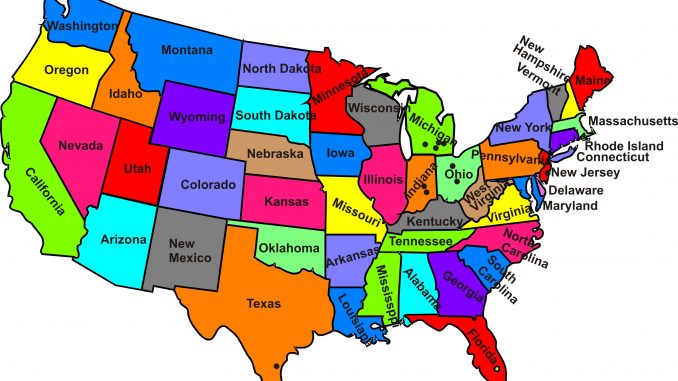 The following  individuals have so far announced their intentions to contest the Chairmanship of the All People's Congress North American Branch ( APC-NA ). The Convention  to elect  new officials to run the affairs of the branch will be held during the weekend of December 6  in Washington DC , it was announced in Freetown today.
The four candidates are :
Alhaji Allie Badara Kamara : Former President of the New Jersey APC Chapter
Mr. Joseph Bobson Kamara of Washington DC
Mr. Unisa Kanu of Atlanta, Georgia
Mr. Africanus Bami Parkes
MR. MOMODU BANGURA is vying for the Vice-Chairmanship
We will bring you  excepts of their profiles as provided by the candidates themselves :
Alhaji Badara Kamara of New Jersey declares intention to contest for APC-NA Chairmanship
Posted by Cocorioko Newspaper on May 30, 20130 Comment
Two months ago, some loyal friends of mine, proposed to me to contest for the position of APC NA Chairmanship in the next convention, to be held in New Jersey, in June 2013. I gave such proposal deep consideration and embarked on consultations with family members and close friends.  Their responses were very encouraging. I moved a step further and made such proposal known to the New Jersey APC chapter; members' responses and comments were very positive.  After giving it  deep consideration, with  family prayers,  I  Alhaji Allie Badara Kamara, therefore formally declare  today, May 25th 2013, to contest for the position of Chairman of the  APC NA for  the June 28th and 29th  convention, to be held in New Jersey.
Fellow comrades you may agree with me that we are confronted with so many challenges in the APC NA. We shall overcome such challenges with your inputs, working as an effective team and adhering to the APC NA bye-laws, the APC party constitution and upholding its democratic values.
I appreciate the role played by you all especially the leadership of the Council of Chapter Presidents (CCP), the media, and other patriotic Sierra Leoneans who continue to work tirelessly to ensure  that the APC party stands out very strong in the US.
Our President, H.E. Dr. Ernest Bai Koroma, has shared great dreams with Sierra Leoneans and the International Community for our country, and we in the United States should be determined to toil together, to realize those dreams especially the dream of "agenda for prosperity."
Serving as APC President for the New Jersey Chapter for more than three years has opened my eyes and prepared me to diligently serve as your next Chairman of this branch.  I discovered that by our sheer willpower and cooperation, we will again restore unity, peace, recognition, confidence in our branch and benefit from the virtues of love, respect and good governance.
As your next Chairman I will always insist that the right things be done and make a turnaround in the functioning of our party here by involving key stakeholders, more women's participation and youths in the running of the party.  There are so many potentials in our communities that we can utilize in moving our party forward and assisting in the realization of the agenda for prosperity in Sierra Leone.  My administration will direct its efforts to tap in to those potentials.
As your next Chairman, I intend to work with Chapter Presidents, their executives and members, in embarking on many fund raisers and other social activities that will pave the way for more female and youth participation in our party. In politics, money is a very vital tool, and my administration will focus in exploring avenues that will boost our party's accounts and then support the APC party in Sierra Leone.
During my administration and as an active and loyal member of our party, APC New Jersey has hosted many political and social events in honor of President Ernest Bai Koroma, Cabinet Ministers, Members of Parliament, Ambassadors, and other APC party members from Freetown. Typical examples include the Town Hall meeting held at Rutgers University in 2008, the Presidential Dinner held in September 2011, interactive meetings held with Ambassadors Bockarie Steven and John Yambasu, Hon. Sheka Tarawally, Hon. Dr. Richard Conteh, Hon. Isata Kabia, Hon. Rev. Leroy Wilfred Kabbs-Kanu, to name but a few.
I have strongly advocated for my party in our community and encouraged potential members to be active political players. To some extent, these efforts increased our membership strength, credibility and respectability of our party.
In my early days as a kid, I went to school under tough economic conditions, but I was able to finish secondary school, worked in Freetown and then traveled to the United States of America. I then attended college and obtained both associate and bachelor's degrees in Business Administration. I never gave up even when confronted with many socio-economic challenges in Sierra Leone and the US.
If you vote for me as your next Chairman, my leadership will ensure that it is not contaminated by the mistakes of the past; my leadership will be committed to change; focus on solving the problems that we are currently confronted with. Therefore, I am humbly seeking your support and votes for the position of Chairman, APC NA: A vote for Alhaji Alie Kamara means:
i.     Fight for justice!
ii.     Fight for unity and peace!
iii.     Fight corruption!
iv.     Fight for our rights!
v.     Fight for the respect of the rule of law!
vi.    Transparency
Thank you and May God bless us all!
Alhaji Allie Badara Kamara
JOSEPH BOBSON KAMARA : WASHINGTON DC
Candidate, APC NA Chairman
As we approach the APC North America Convention scheduled to take place from June 21-23, 2013 in Philadelphia, Pennsylvania, I am honored and thankful to the Almighty God for giving me the privilege and opportunity to officially announce my candidacy to contest the chairmanship of our great APC North America Branch. This declaration is made with humility to the entire membership of our branch for which I seek your unflinching and total support of my candidacy to be the next chairman of the APC North America branch of our APC party. I am pleased to inform you that I will be contesting for this position with one of the most respectable and reputable women in the politics of the APC North America Branch, Miss Maimounatou Conte (Kalawa) as Vice Chairlady from the Philadelphia, south Jersey/Delaware Chapter.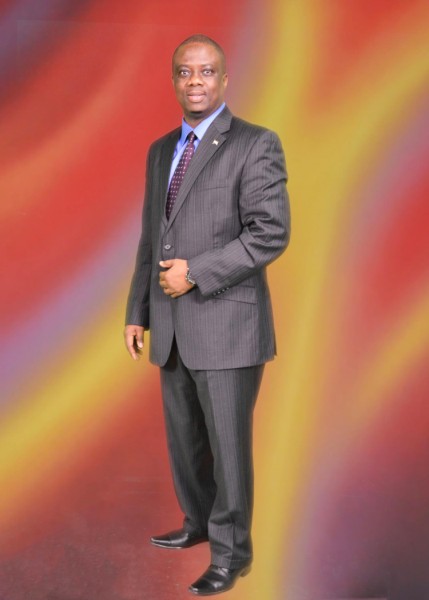 First, let me also take this moment to thank the general membership of APCNA, and most especially a very special thanks to the current APCNA executive for giving me this opportunity to serve as a member of this branch with honor and respect. Second, I want to let you all know that I am immensely grateful to those who took time out of their busy schedules and participated and provided the financial support needed on all the Fundraising activities organized by the current administration. To my Comrades in the great nation of CANADA, thank you all also for your unflinching support and I want you to know that if I am elected the next APCNA Chairman, I will make sure your voices are heard and your views are taken in consideration.
Comrades, let me start by introducing myself to the entire membership of our noble APC family because knowing  me and what I stand for are the most important  ingredients in trusting me as a leader and as viable candidate for this position as chairman. My name is Joseph Bobson Kamara. I was born in Mile 88, Yonibana Junction in the Northern Province of Sierra Leone. I attended the Roman Catholic Primary School and the Yonibana Secondary School (YSS) in Yonibana, and proceeded to the Saint Francis Secondary School in Makeni. Upon completing my secondary school, I went to the then Milton Margai Teachers College (MMTC) now Milton Margai College of Science and Technology (MMCST) in Goderich-Freetown from 1993-1996 and graduated with a Higher Teachers Certificate (HTC). I entered the teaching profession and I taught at the Model Secondary School in Freetown from 1996-1997. I offered this service unpaid for the interest of the students and the nation as whole with no reservation because I believe it was an honest sacrifice and a give back to the nation which I believed would one day yield a dividend.
In 1998, I left the shores of my beloved country, Sierra Leone for the United States of America with the goal to pursue my education.  I attended the University of Maryland, College Park, Maryland from 2000-2004 and graduated with a B.A. in Economics. I entered into the Banking Field as a Branch Manager at the then Chevy Chase Bank in Maryland. In 2006-2008, I continued with my education and entered the University of Maryland University College and graduated with a Master of Science in Finance. Immediately after that, I started working in the Human Services Field, where currently I am serving as Assistant Executive Director, ResCare Inc in the Maryland Operations.
Comrades, I am of the opinion that what is or has been going on in the forums and other mass media and also in our daily political dealings in the past two years or more is as a result of our differences on issues that have nothing to do with the politics of APCNA. In order words, we tend to bring personal issues in almost all of our political debates and that makes the process unhealthy for everyone including our comrades and party stalwarts in Sierra Leone. It is not a secret that some people are of the opinion that APCNA is divided. You know what, APCNA is not divided and I would not hesitate to say that what they hear, see and read in different communication media is our mere political differences in terms of divergent opinions amongst political elites. A strong and good leadership is what APCAN needs to navigate the process, and that is why I have decided to step into the political show and re-direct our political "ship" with my dynamic, strong, and competent Vice Chairlady, Miss. Maimounatou Conte (Kalawa). She is a lady that I have confidence and trust in and I believe if elected as Vice Chairlady, she will surely be of a great asset to the branch and the party in running the affairs of this great branch. I believe also she will make a huge difference especially working together with me in making sure our political differences are narrowed. She will surely set the political tone of good leadership for other women to emulate and will also ensure active women participation in APCNA structure.
I decided to run for this great office because I believe I have the experience, the integrity and the political wherewithal to help in bringing together all the factions and groups for the peace and progress of the APCNA. Therefore, if I am elected Chairman, my first and utmost priority will be to create a platform of peace, unity and respect for all in the APC North America Branch of our party. I am very cognizant of the fact that the success of my tenure as chairman undoubtedly hinges first and foremost on the relationship with the entire membership, a relationship which should be centered on honesty, trust and transparency. That the success of this relationship is based on mutual understanding by all those involved in the running of the branch. In the process, difficulties can be encountered, and conflict can occur, and as a chairman I will not fail to recognize the line between APCNA executive and our able and dynamic Chapter Presidents.
Comrades, I would consider myself as an exceptional individual who understands the APCNA political structure, its culture, people and processes. This understanding encompasses recognizing and embodying the values of our political framework. I also understand the wider APCNA political spectrum and that gives me the advantage over the other contestants. As chairman, this will prepare me and/or the branch for all eventualities from further political disruption to opportunities and improving our political competitiveness in the Diaspora and Sierra Leone as a whole. We need a strong voice in APCNA to get our concerns and desires across in order to make our branch a highly respected and admired arm of the APC party. Therefore, a vote for me guarantees that strong voice because your voice will be my voice. I believe in equality and respect for all, especially APCNA membership, young and old will have the right to voice their own opinions and be heard. If you elect me as the next chairman of the branch, I will do my utmost best to make that happens and build a strong and vibrant branch of our party.
Comrades, on all my achievements I have never considered myself a one-person success. I have created strong teams that have real influence on any venture by building an effective team of members and establishing a complementary working relationship with the top management and their teams. I have implemented change through my professional approach, and I was always ready and able to step in at the right time to provide assistance and coverage to alleviate pressure. In short, I have provided strong active leadership role in the places I have worked. If I am elected as APCNA Chairman, I would replicate those same qualities as mentioned above to take our branch to an unprecedented height. I will, with your support work diligently and make decisions in the interest of the branch and members; stand against those adversities and obstacles or barriers that have thwarted our efforts to bring about peace and unity and further more progress in the branch. There is an urgent need for all to be committed, dedicated and having the 'can do' attitude throughout our noble institution. I shall strive to bring all APC stakeholders on board, and I will use effective communication skills with the support of everyone to engage them and other external stakeholders to promote the change we so need. In the nutshell, I will ensure this Branch is fit to face the challenges that lie ahead in today's fast pace and growing political and social environment.
Let us remember this 'Who you are determines who you attract'. I have always considered myself as a leader of integrity, humility, commitment and a leader who creates the momentum. Creating momentum requires a leader who can motivate others, not the one who needs to be motivated. The momentum I need right now is to seek the support of all members of the APC NA to make the kind of change we need.  Effective leaders are always on the lookout for people who are ready to support them in their determination to bring about victory to them. That is the kind of leader I am and I will continue to be-bringing about the change and attract the popular support of our entire membership in North America. And as a leader, you should be able to have a measure of magnetism to attract support, and promote ideas, interest, vision, goals and aspirations. These are all qualities that I possess and which will make a great difference in the branch during my tenure of office.
My advice to all is to buckle down and channel your thoughts and efforts along the path of positive thinking and engagement for the overwhelming success and benefit of the members of our various chapters, the branch, the party and country. Let us get busy with the work of our chapter and the party. Let us strive to crowd out unpleasant emotions by filling our minds with a search for solutions to our problems. The action we are taking together will be a better therapy than tearing each other apart. Let us support each other's efforts and actions as long as they are geared towards the fulfillment of our goals and helping our Motherland Sierra Leone.
Therefore, we need to redirect our grief, anger, or worries into passionate pursuits of results. We should spend our energy and time on finding solutions to problems so that we can all benefit the fruits of our labor. To our entire membership and compatriots in the APC North America, you are called upon to demonstrate your untiring commitment to the ideals and core values of our party and the branch for the success of our common ideals.
Comrades, it is very obvious that His Excellency the President, Dr. Earnest Bai Koroma, has laid out the roadmap for a continuation of indefatigable efforts to transform sierra Leone through his  'Agenda for change' during his first term and now through the "Agenda for Prosperity" to the entire populace. We in the Diaspora are also included in it and we are no different from our kinsmen in Sierra Leone in the eyes of our party leader and President. We have to show that we are capable of participating not only with words, but by concrete and concerted efforts to fulfill our aspirations, ideals and programs of the 'Agenda for Prosperity'. A vote for me will create that platform whereby those at home and abroad will work towards the implementation of the Agenda for Prosperity. As party stalwarts, it is time we get ourselves ready and on board and participate strongly in the political process. I will ensure all and everyone is treated with respect and dignity and allowed to be meaningful contributors to the ideals and aspirations of branch, party and country during my tenure in office as chairman of this great branch.
Comrades all, the future will be brighter if I am elected as the next APCNA Chairman because I will surely guarantee the following: Peace and Unity; Transparency and Accountability; Equal Right and Justice; Women Empowerment and Mutual respect for all in the struggle of APC.
Based on the aforementioned, I am respectfully asking for your support and your votes for the APCNA Chairmanship at the upcoming Convention slated in June 21, 22 and 23 in the City of Brotherly Love, the City of Arts and Culture, Philadelphia.
God Bless the Republic of Sierra Leone
God Bless His Excellency the President Dr. Earnest Bai Koroma
God Bless APCNA
God Bless APC
God Bless you all,
Joseph Bobson Kamara, MSF
APCNA, Chairmanship Candidate
B. PARKES LAUNCHES CAMPAIGN FOR A BETTER APC, NORTH AMERICA
Dear Friends, Colleagues and Fellow Party Members:
My name is Africanus B. Parkes. You may know me as Bami or Africanus, and I am certain we have met in various settings and social venues as members of the Sierra Leone Diaspora community in these United States.
Today, however, I am pleased to address you as fellow members of our party, the great All People's Congress (APC). It gives me great pleasure to announce through this medium my candidacy for the important position of Chairman of the North America Chapter of the APC at the crucial elections scheduled for June 29, 2013. The premise of my campaign is simple: APC, North America deserves better, can be better, must be better, and will be better.
As you will agree, our Chapter faces enormous challenges and clearly needs to turn a new leaf if it is to be as effective and productive as it can and should be. I do not believe in denigrating those who have been the stewards of this Chapter up to this point, but it is no secret that only a creative, visionary and disciplined leadership – something we have sorely lacked in our recent past – can ensure we accomplish the tasks ahead of us.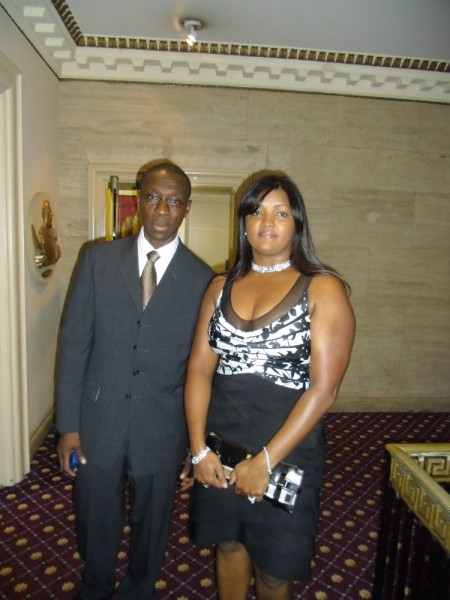 THIS IS THE ONLY PHOTO WE HAVE OF MR. BAMI PARKES BECAUSE HE DID NOT SEND US A PICTURE OF HIMSELF BUT THAT OF A MAN ON A THRONE
There is no question that each of the candidates currently vying for the position of Chairman at this critical time is dedicated to the cause of our party and the goals of our Chapter; nor is there any doubt that each is confident in his talents and ability to lead. However, what makes my candidacy stand apart is my long experience as CEO and owner of a successful business. One need not possess an MBA from Harvard to recognize that one of the keys to any successful organization is its ability to anticipate and manage change. As a business owner I am daily faced with critical management decisions as well as strategic planning choices, all with a view to promoting the growth and success of my company. As a result, I have acquired the skills necessary to lead and effectively manage change.
From my unique business experience, I have gained the ability to develop the collective mindset, sense of team and collaboration that is so crucial to managing change. Moreover, as a CEO that recognizes the importance of every employee of my business, I am adept at motivating others and willing to empower others. These are all skills that are vitally important as we seek to turn around our Chapter and strengthen weaknesses in critical areas such as financial planning, fund-raising and public relations. They are also particularly important in light of the lack of cohesiveness in our Chapter and the general dissatisfaction with the direction in which it is heading.
Having served over the years in various capacities in the New York Chapter, including member of (i) Strategic and Planning Committee; (ii) Fundraising Committee; and (iii) Membership Drive Committee, I can assure you that I have a strong sense of what ails our organization at both the branch and regional levels and, as such, I have come up with a roadmap to achieve the thorough reorganization and transformation I believe will cure them, one that does not settle for cosmetic changes.
Those who know me well can vouch that I will work tirelessly, together with my fellow officers, and with the support of the rank-and-file members, to ensure North America is expertly managed, contributes constructively to the cause of our party, and serves as a beacon for all other Diaspora Chapters.
Last, my administration will do everything in its power to focus its attention on those issues that matter the most to members and in this regard will be guided by the notion that we are their servants and serve at their pleasure. I personally take this responsibility seriously and assure you that you can count on me to see to it to not make promises we cannot deliver and to deliver on what we promise.
I look forward to talking to each of you personally and telling you in more detail about my goals and aspirations for our great Chapter. I also look forward to the campaign ahead and welcome an organized and spirited debate among the Aspirants.
Thank you for allowing me to introduce myself as an Aspirant for the position of Chairman of the North America Chapter of the APC, to serve you, our party and ultimately, through our collective contributions to our homeland, the people of Sierra Leone.
Sincerely,
Africanus B. Parkes
UNISA KANU
Comrades,
I am declaring to you and the rest of the world that I Unisa Ibrahim Bakar Kanu want to become your next chairman of the APC party in North American.
In Politics there will always be no matter the differences a time to laugh and play. There is also that time to work for our party and our country, but this is one time we should fight a decent, civil, honest and democratic fight as we aspire for the highest office in the APC outside our beloved country Sierra Leone. The past two and half years have been marred with rancor, infighting laced with profanities and disrespect for women and fellow party members.  It is indeed true there has been a lot of negative ACTING in our North America National Executive. The past executive have demonstrated their maximum abilities to enable us to make candid assessments as to what route the mantle of leadership in North America must take for the next two year term.  We must send a strong message to all aspirants that the time has come for fresh ideas and new leadership … after all we are the energetic NEW APC in North America.
This is why when Elections Day comes; I will want you all to vote for me.  I have been in the forefront working for the APC party as a member; as a former president of the Atlanta chapter and during this time as well, I have also refused to stop vying for the continental leadership of the APC in America.
The mild-mannered, team player gregarious 'uniter' (not a divider) and very competent Mr. Unisa I.B.Kanu, former President of the Atlanta Chapter, has vowed to bring about change we can all believe in.  If we all agree that APC NA needs immediate positive change  from  where our party was marred with rancor, well the time for Change, Progress and Respect for ALL Comrades is finally here.  Real Change would never happen if we vote on our emotions or by sympathizer votes.  Our outgoing executive has done it utmost best in leading our branch through our country's 2012 general elections of which our party emerged victorious. A Leadership Change in North America is most desperately needed to move our party forward.
Mr. Unisa I.B. Kanu strongly believes in the principles of democracy and he practices such.  Mr. Kanu believes that differences in our opinions must not translate into verbal abuse so much as to break our body and loose our common APC interest.  He also believes that, profanities ("mammy curse") will not encourage our opponents or those who disagree with us to join our camp. Whether it is fighting for a common course, disagreeing with someone, raising funds, galvanizing support for President Koroma's policies or simply mentoring young Sierra Leoneans, Mr. Kanu is always respectful but resilient; goal oriented and places the APC party's interest first.  We should harbor no doubts that Comrade, Unisia I.B.Kanu is the perfect person at the right time to lead us in North America.  When he makes mistakes, he owns up to his responsibilities and apologize just as President Dr Ernest Bai Koroma did at the TRUTH AND RECONCILIATION COMMISSION on behalf of the old APC.
Mr. Unisa I.B.Kanu  was born and raised in Freetown  from an affluent family but a very humbled man who shared his parent's wealth with his not so affluent friends, schoolmates and soccer teammates. During his High School days in Sierra Leone, he assisted some of his friends with school fees, offering them rides (lift) to and from school, and provided some of them with lunch or shelter as the needs arose.  Mr. Kanu is a people person, who shared his parent's wealth with his friends and associates.  He is not changing his behavior now because elections are around the corner.  He has been behaving excellently since the day he was born, well at least since he was a young boy growing up in Freetown.  When he played Division One Soccer (Football) he played well with his team but was most importantly always attentive to the needs of his teammates, schoolmates, and neighbors.  His family opened their door  wide to those who needed shelter or merely a meal for a day.  Mr. Kanu's behavior and people skills have now improved and better today.
Mr Kanu attended the Ahmadiyya Muslim Secondary School  in Freetown where he received his 'A' levels, studied in the Soviet Union and the USA with a degree in Business Administration from Georgia State University, and now pursuing his master from ITT Tech as a Project Management Engineer. He is currently a contractor with NetPlanner a fortune 500 company based in Atlanta, Georgia.  As an Engineer, Mr. Kanu believes that for a machine to work perfectly, one must coordinate or synchronize other components of it.  That is exactly what Mr. Kanu wants to do with the APC North America Machinery.
ACTIVITIES IN NORTH AMERICA  
Since November 2004, Mr. Unisa I.B.Kanu has been actively engaged in bringing about changes to benefit the people of Sierra Leone through the APC Georgia, Chapter and other philanthropic endeavors.  He accomplished goals by forming partnerships with all people of Sierra Leonean and non-Sierra Leonean descent. Because of his team player mentality, Mr. Kanu has been extremely successful in accomplishing goals that have benefited the APC Party and the People of Sierra Leone.  Some of his accomplishments (not limited to his work for President Ernest Bai Koroma) are:
Mr. Unisa I.B.Kanu helped pioneer the first International Symposium held at the Carter Center during the Martin Luther King holiday of January 2006.  The symposium focused on a democratic and freedom initiative for the country of Sierra Leone.  He was active in the proposal for Public Access television programming in Atlanta, Georgia were some Sierra Leoneans were interviewed on matters related to Sierra Leone.
This was followed by a second International Symposium in January 2007 with representation from all three Sierra Leone political parties. It was also at these symposiums the announcement was made for the launching of The Coalition For Free and Fair Elections, a major organization which advocated for free and fair elections that saw President Ernest Koroma emerge as victor.
He Planned and executed an extensive itinerary for the then Presidential Candidate His Excellency our President  Ernest Bai  Koroma, which included a CNN interview with Jim Clancy, a Press Conference with State of Georgia Legislators and the Associated Press (AP).  He was also instrumental in the convening of various meetings, including one at the prestigious Carter Center.  He has worked with major civil rights organizations including; Concerned Black Clergy, and the People's Agenda, which included representatives from Jesse Jackson's Rainbow Push Coalition, the National Association for the Advancement of Colored People (NAACP), and Southern Christian Leadership Conference (SCLC).
Mr. Kanu also actively participated in the Coalition For Free and Fair Elections in Sierra Leone's 2007 General Elections.  Because of his dedication and hard work, a very critical press conference was held at the Georgia State Capitol, a week before the national general elections.  Again, major civil rights organizations and State Legislatures attended this function.  Through You Tube and a Press Release, the event was widely disseminated around the world causing some members of the British Parliament to support the initiative. He was also co-originator of "THE LAST DANCE" with the 2 musketeers, and a member of the 2012 registration sensitization team at the Freetown East District.
Mr. Unisa I.B.Kanu utmost priority is to establish a "UNITY/PEACE INITIATIVE" where all members and chapters of the APCNA must work together as one powerful, incorruptible organization. Additionally the critical relationship in the Diaspora must include all our friends, supporters, and stakeholders of the North America Diaspora in our strategy for a successful initiative. He is committed to continue bridging the gap between the Diaspora APC NA and the APC parent body.
It is also imperative to develop a "PUBLIC POLICY INITIATIVE." All Stakeholders of APCNA must work together as one powerful voice for the advocacy of our country Sierra Leone.
He will assemble strategic planning working groups to establish performance measures from the successful future of our organization. This strategic plan will include Administrative reforms in the reporting process for all chapters and state of the art accounting practices for all projects and programs.
He will ensure the parent body benefits from the hard work of the APCNA and chapter members are rewarded based on their performance.  Mr. Kanu has committed to embark on major fundraising activities for all chapters so that the APCNA could embark on Self Help Projects in Sierra Leone.
The mild-mannered Mr. Kanu has also vowed not to impose his authority as a Ruler in a kingdom or a Dictator.  He will ensure that respect particularly for our women comrades, and that their needs are met in the Diaspora and at Home.  His team will include compassionate, educated and above all people ready to work with ALL APC MEMBERS and the President's  "Agenda For Prosperity" in  Sierra Leone forward.
MOMODU BANGURA ( M. BANGS )
North America National Convention 2013
 Presents your candidate
For Vice Chairman
Mohamed M. Bangura, a.k.a. M. Bangs
A charismatic leader and a family man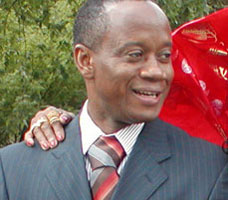 A party die-hard and well informed politician of A.P.C. North America
A Strategist and a critical thinker – a problem solver
A writer and an orator – communicates well
Creative, energetic, transparent, reliable and resourceful
A team player – he respects and works well with others
I promise to be supportive and bring effective changes to restore dignity and advantage to our branch in A. P. C. North America.
Vote for M. Bangs to ensure peace, unity, and progress.