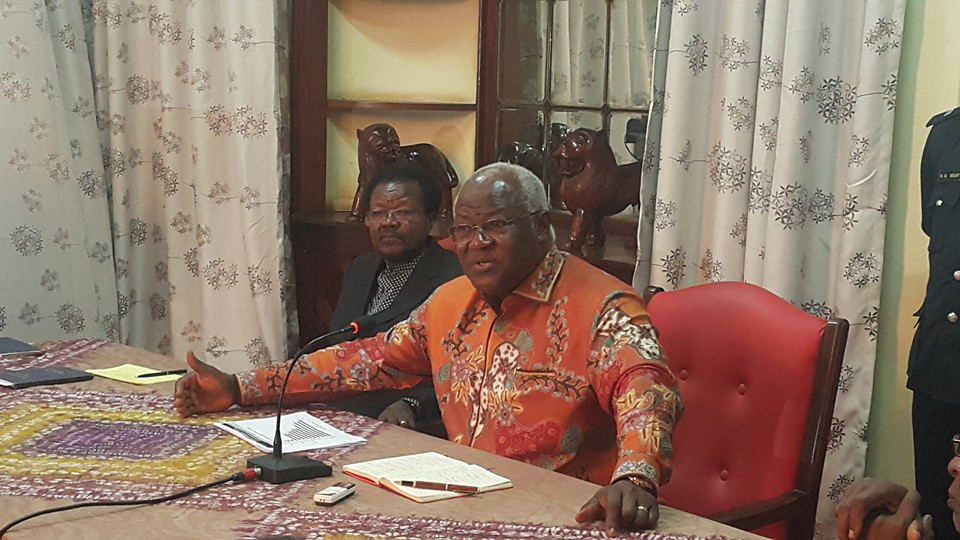 Japan, Dec 16,015 (SLENA)-Health and Sanitation Minister, Dr Abu Bakarr Fofanah has joined high Global leaders in health in Tokyo, Japan for two inter-related important meetings aimed at shaping the global agenda in the next two to three years.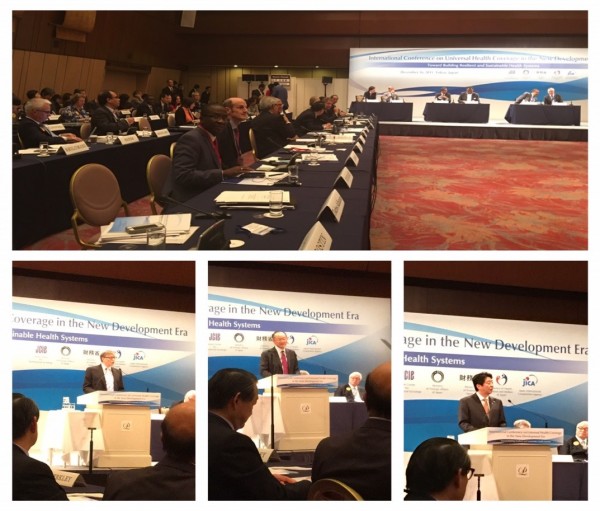 Hosted by the government of Japan in partnership with many prominent leading organizations, Dr. Fofanah on December 16, 2015 showcases Sierra Leone at the International conference on universal Health coverage in the development Era. His participation has been described very resourceful in health issues including the Global Fund to fight AIDS, T.B and Malaria under team: "Towards building resilient sustainable health system''.
Dr. Abu Bakarr Fofanah the only minister from the three Ebola affected countries, was given an opportunity to sky-rocket the statues of Sierra Leone in the global health Agenda and the need for Sierra Leone's voice in shaping the unfolding Agenda that spells over for the Sustainable Development Goals (SDGs). Adopted on September 2015, by Global Leaders at the General Assemble in New York.
Health and Sanitation Minister Dr. Fofanah is also expected to show case Sierra Leone in the second part of the two day meeting which focuses on the Global Fund's 5th replacement preparations.
The Minister appreciates the Global Fund as the strong supporting of Sierra Leone on HIV/AIDs, TB, Malaria and Health Systems Strengthening, and noted the replenishment for the next cycle of Global Fund Financing which starts in 2016, and plans to raise several billions United States Dollars to continue to support countries including Sierra Leone over the period 2017 – 2019.
Other highlights of the meeting includes the keynote address by Bill Gates, opening statement by the Prime Minister of Japan, World Bank President, a talk by Dr. Fofanah at a panel discussion session focusing on building resilient health system through tailored partnership, and sharing the stage with global leaders in health including Dr. Peter Piot, Director, London School of Hygiene and Tropical Medicines, Dr. Khuat T, Donh, Executive Director, Centre for Supporting Community Development initiatives and chair of APCASO, His Excellency Dr. Raymonde Goudon Caffie, Minister of Health in the fight against AIDs, Cote de Vaire and Dr. Babatunde Osotimehia, Executive Director UNFPA.
Key also, is the nomination of His Excellency Dr. Ernest Bai Koroma, Sierra Leone's President for the position Global Fund Champion the replenishment period.
Dr. Abu Bakarr Fofanah is expected to hold seprate development meetings with JICA's vica president and the Global Fund Executive Director, Ambassador Kaloko of the Africa Union (AU) Commission, and US Ambassador Caroline Kennendy.
JAK/AS/SK/MOHS/SLENA