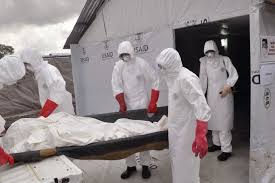 The Ebola outbreak in west Africa could be under control by now had Britain and other Western governments sent teams of biological disaster experts in to help, the aid agency Médecins Sans Frontières said on Tuesday.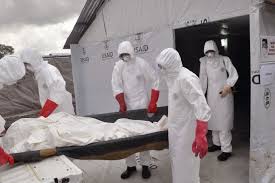 It criticised governments for ignoring its call to send in teams with "biological-disaster response capacity" in early September, when the outbreak first showed signs of spiralling out of control.
Most Western nations, including Britain, retain such teams in the event of an outbreak hitting their own shores. But the international response, including Britain's, has focused instead on building clinics, leaving shortfalls in the number of qualified medical staff to man them.
The 80-bed British-built clinic at Kerry Town in Sierra Leone, which opened last month, has been running at only a fraction of its capacity. With staff effectively "learning on the job", the clinic's managers have been forced to restrict numbers for safety reasons.
"Foreign governments have focused primarily on financing or building Ebola case management structures, leaving staffing them up to national authorities, local health care staff and NGOs which do not have the expertise required to do so," MSF said in a statement.
GUARDIAN