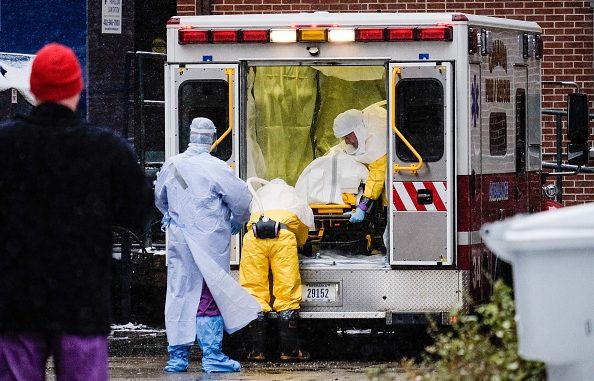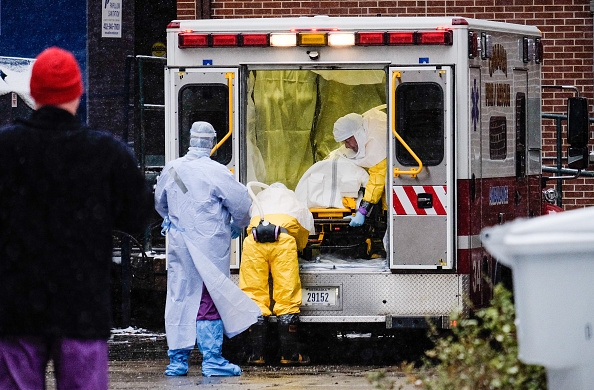 Washington DC – The United States capital city, Washington DC will commemorate Friday December 5, 2014 as DC Ebola Awareness Day.
In a Proclamation issued over the weekend, DC Mayor Vincent M. Gray called on citizens and residents of Washington DC to set aside the Day in recognition of the "invaluable contributions of members of the West African Diaspora in the battle to end Ebola. Affirming strong solidarity with the global effort to fight Ebola, he called upon citizens and residents of Washington DC to join members of the West African Diaspora who will gather for a National Ebola Summit to be held on Friday, December 5th, at the Washington DC Convention Center.
The summit is expected to bring together organizational leaders and nationals of the West African Diaspora community from all regions of the United States, Europe, and Canada in a united effort to halt the deadly Ebola epidemic which has heavily engulfed the Mano River region of West Africa. Diaspora nationals of Liberia, Sierra Leone, and Guinea will join representatives of major U.S. government and international non-governmental organizations (INGO's) in a bid to better coordinate the multiple relief efforts of Diaspora groups, and enhance fundraising initiatives geared towards humanitarian efforts underway in Liberia, Sierra Leone, and Guinea.
The list of key dignitaries expected at the event includes the Mayor of Washington D.C, Members of the United States Congress, and the Ambassadors of the nations of Liberia, Sierra Leone, and Guinea. Panel guests include representatives of the United States Agency for International Development (USAID), the U.S. Centers for Disease Control (CDC), the D.C. Department of Health, Samaritan Purse, the World Bank, and other major international agencies. Also at Summit, a special honoring ceremony will be held for the victims of the epidemic by the Diaspora leaders of the three affected nations.
The National Ebola Summit is organized by the Diaspora Ebola Network (DEN), a joint Venture of leading Diaspora organizations, in collaboration with the USAID-Center for International Disaster Information (CIDI), the Government of the District of Columbia Office of African Affairs, the CDC, and Samaritan Purse. Diaspora organizations working in partnership to host the Summit include the Coalition of Concerned Liberians, (CCL), the National Organization of Sierra Leoneans in North America (NOSLINA), and the Guinean Association of America, and the European Federation of Liberian Associations (ELFA), along with several national alumni and county based organizations.
According to DEN officials, the Summit goal is to support and complement the work of the international community and related governments in the global effort to end the deadly Ebola epidemic and save the three affected nations from the brink of catastrophe.
Under the theme "Working Together to Help End Ebola", deliberations at the Summit will be centered upon fostering collaboration and meaningful relations amongst Diaspora organizations and relief groups which have already raised millions of dollars in separate initiatives.
Approved:
John F. Lloyd, CHAIRMAN
johnflloyd@aol.com/ (240) 426-2586