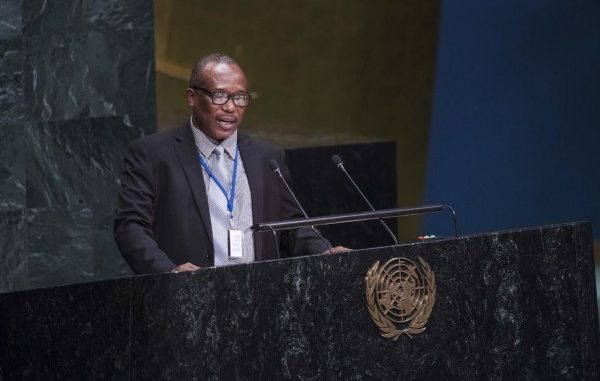 By KABS KANU :
The Permanent Representative of Sierra Leone to the United Nations, H.E. Ambassador Adikalie Foday Sumah, today delivered a statement at the UN General Assembly during the 42nd Plenary Meeting, 71st Session of the Assembly on "The Question of equitable representation on and increase in the membership of the Security Council and other matters related to the Security Council [item 122]|".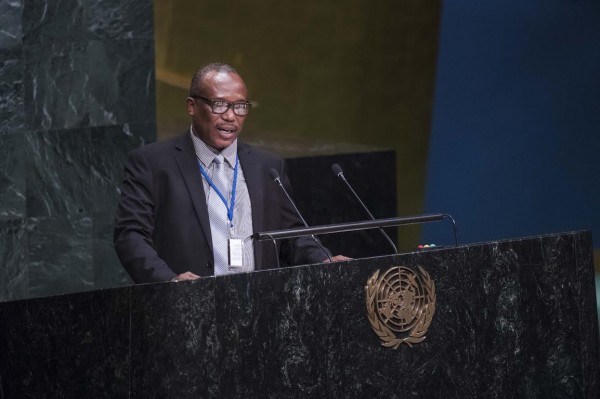 AMBASSADOR SUMAH DELIVERING HIS STATEMENT AT THE UN GENERAL ASSEMBY TODAY ( UN Photo Lib. )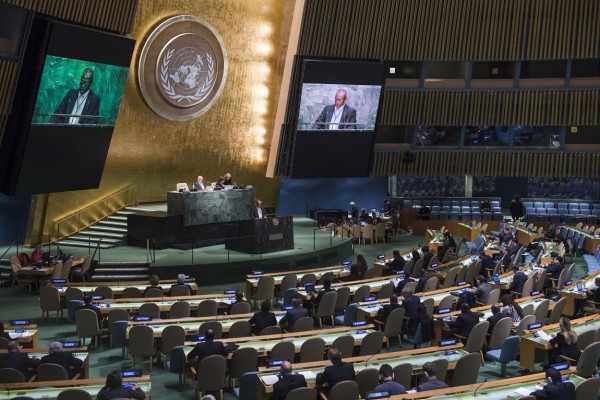 As Coordinator of the African Union Committee of 10 ( C10) on UN Security Council Reform, Sierra Leone speaks on behalf of the African Group. Therefore, Ambassador Sumah spoke on behalf of the continent today .
HERE ARE PHOTOS OF AMBASSADOR SUMAH ADDRESSING THE UN GENERAL ASSEMBLY.
WE WILL PUBLISH THE FULL STATEMENT TONIGHT.