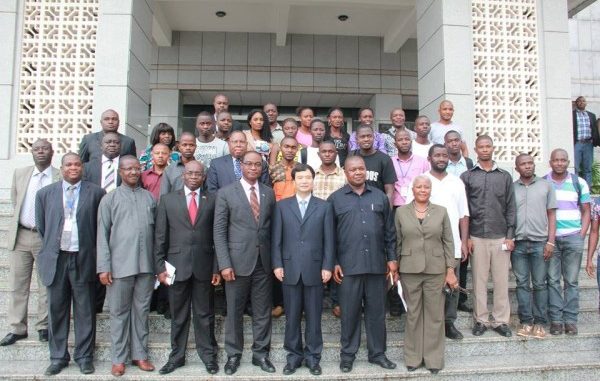 With China's continued support to Sierra Leone in a range of sectors, a total of 30 Sierra Leonean students, on Friday 5th September, 2014, arrived in the People's Republic of China to further their education in various fields of academia.
The students were received by Sierra Leone's Embassy Staff and a cross section of the Sierra Leone Students Union Executive in China.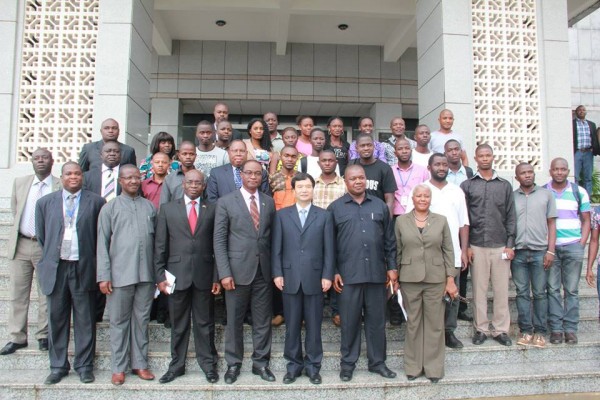 On the day of their arrival, they departed to their various Universities across the People's Republic of China. From the 30, 2 students will be pursuing Ph.D., 7 read for Bachelor Degrees and 21 will pursue Masters Degrees in different fields of academia.
With regards to their distribution across the PRC, 4 students will be studying in Beijing, one at the Capital University of Economics and Business and the other at China Foreign Affairs University, Beijing, whilst the rest are dispersed to various Universities outside Beijing, across the People's Republic of China.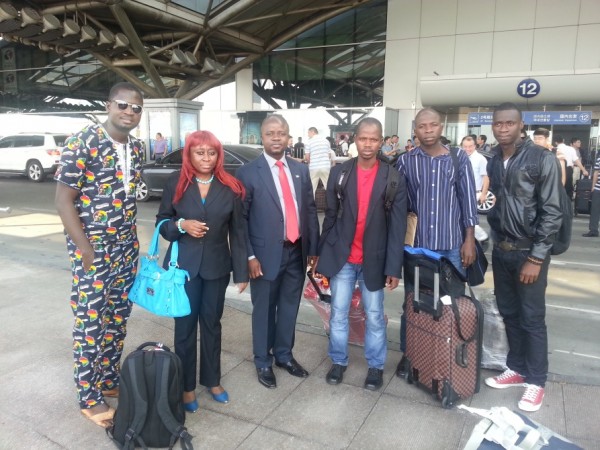 Their areas of study include, but not limited to Communication/Information Technology, International Relations, Public Administration, Engineering, Clinical Medicine and Agriculture.
Delivering a message on behalf of His Excellency Ambassador Victor Bockarie Foh, Ag Head of Chancery, Augusta Akibo-Jones, informed students that Sierra Leone was in great appreciation of China's support to Sierra Leone, not least in her Education, Infrastructure and Health Sectors.
The Ambassador, Mrs. Akibo-Jones said, is grateful to China, especially with their support in the fight against the Ebola Virus Disease. She encouraged students to give their best to their studies and admonished them to strive to contribute to Sierra Leone's development when they return home after their studies.
Reacting to the arrival of the students, Secretary of Sierra Leone Students Union, in the PRC, Adikali Sesay, a Ph.D. student in Beijing, thanked the Governments of Sierra Leone and the People's Republic of China for the very outstanding People-to-People and conventional diplomatic ties between them which continue to yield positive fruits for both Republics.
Mr. Adikali Sesay paid glowing tributes to the Sierra Leone Minister of Education, Honorable Minkailu Bah and the Ambassador of China to Sierra Leone for their hard work and dedication to secure more and more scholarships for Sierra Leoneans to study in the People's Republic of China. "The Embassy of Sierra Leone in Beijing has been exceptional in coordinating Student's Affairs for which students are grateful", he said.
Students Secretary Sesay concluded that despite the Ebola menace currently in Sierra Leone and the West African Sub-Region, the governments of Sierra Leone and the People's Republic of China did all they could to ensure that Sierra Leonean students come to the PRC for their studies as usual. He concluded on a note of encouragement to the students to work hard and prove worthy and deserving.
John Baimba Sesay
Information Attaché
Sierra Leone Embassy
People's Republic of China