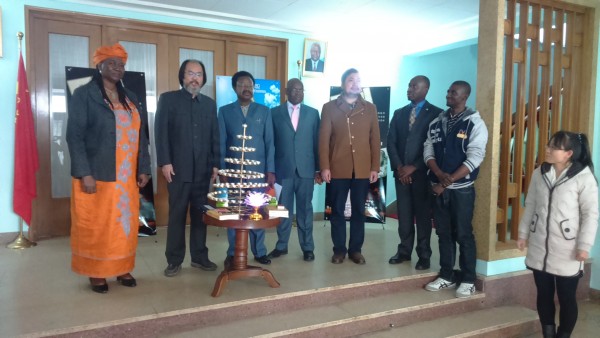 The China International Peace Research Center in collaboration with the Embassy of the Republic of Sierra Leone, in the People's Republic of China on Thursday, January 22nd, 2015, organized 'The Confucius Peace Prize Prayer meeting for Ebola   Affected regions in West Africa'
Held at the Embassy of Sierra Leone, the event was aimed at offering special prayers for the affected nations as well as "Shining the holy light of friendship between the People's Republic of China and the Republic of Sierra Leone"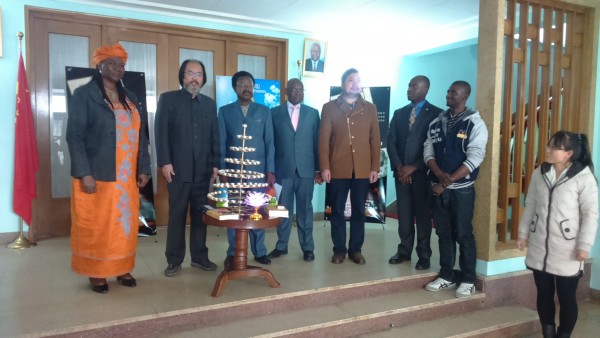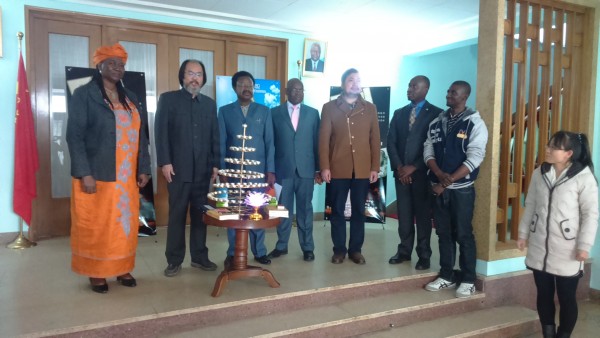 Statement was delivered by China International Peace Research Center Director and Confucius Peace Prize Review Committee Chairman Qiao Damo.  He spoke on the trust of friendship between Sierra Leone and the People's Republic of China, underscoring that when Sierra Leone is in a moment of crisis, there is need to help and this, he said is what China has been doing.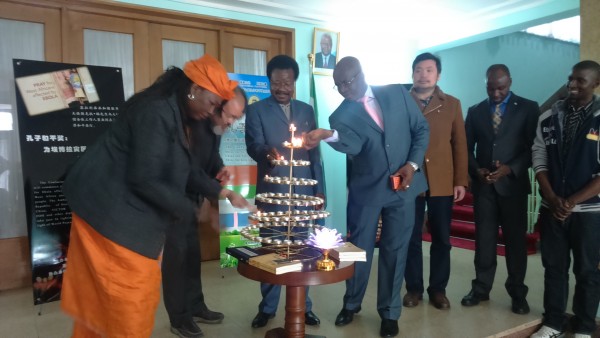 His Excellency Victor Bockarie Foh, in his statement thanked the PR China for her continued support to Sierra Leone. The decision by the China International Research Centre to organize a prayer session for the Ebola affected nations, he said, was not only timely, but a true demonstration of the long standing friendship between his country and China.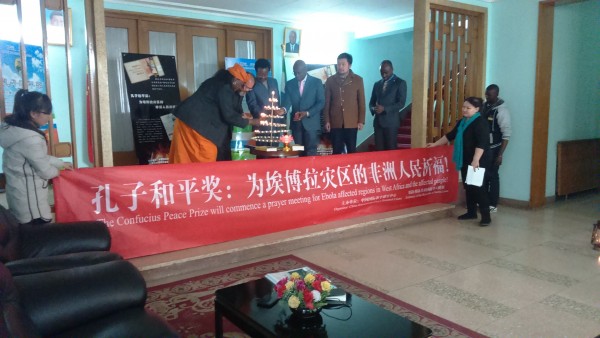 Deputy Ambassador Kumba Alice Momoh spoke on the significance of prayer, which she said "is paramount in whatever we do in our daily lives."
Present at the prayer meeting from the Embassy side were Unisa Sahid Kamara, Minister Counselor, Robert Koroma, Second Secretary, and John Baimba Sesay, Information Attaché.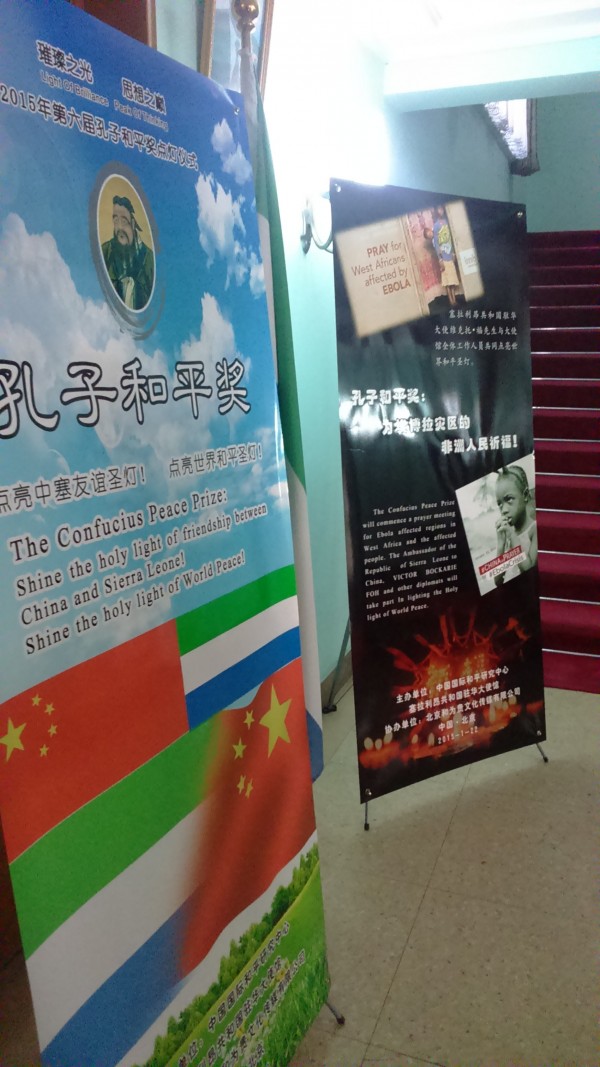 From the Chinese side were the Confucius Peace Price Review Committee Vice Chairman and famous artist Cai Yinlong ,Executive Secretary of the Confucius Peace Prize organizing committee Sun Yanyan, Gulnara, Yu Benyu, Ding Yi, and Li Heping all from the China International Peace Research Center.
Ebola virus has accounted for the dead of thousands of people in the three hardest hit nations of Guinea, Liberia and Sierra Leone since its outbreak in March of 2014. The People's Republic of China has been in the forefront in providing international response to tackling the virus.