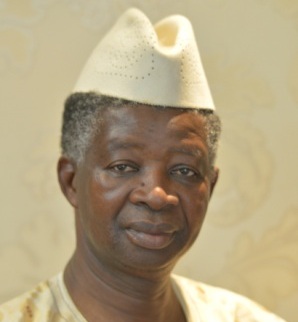 BY KABS KANU :
COCORIOKO  has received heartwarming news that the 13-man peace delegation dispatched by the Leader of the ruling All People's Congress ( APC ),  President Ernest Bai Koroma,  to the diaspora to restore peace in feuding party branches  has made a very successful and impressive start to its mission .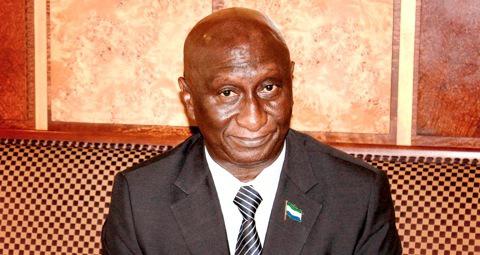 HON. MINKAILU MANSARAY
According to the reports, the team has restored peace in Germany, another branch that had been torn apart by chaos, and even conducted polls which led to  the election of political maverick, Mr. Mohamed Bangura as the Chairman of the Branch. We congratulate Mr. Bangura and we have no doubt that he will justify the confidence reposed in him.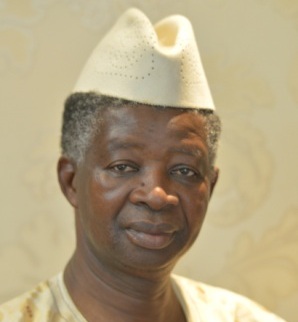 AMBASSADOR OSMAN YANSANEH
Also, the Branch in Holland has received the diplomatic touch of the delegation and the APC National Campaign Manager, Mr. Leonard Balogun Koroma poured praises on that branch for maintaining the peace. According to Press Attache, Ojuku Sesay, the Campaign Manager told the Holland Branch : "We'll tell them ( other feuding branches ) to borrow a leaf from the APC Holland chapter on how to live and work in harmony as members of the same party. Your executive and members in Holland will serve as pace-setters and role-models".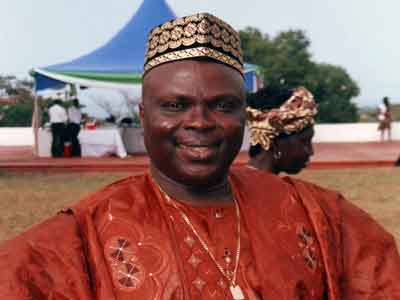 HON. BALOGUN KOROMA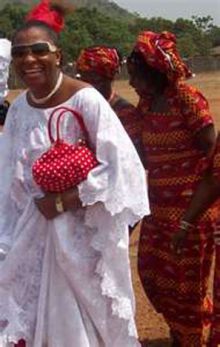 MS. ELIZABETH MANS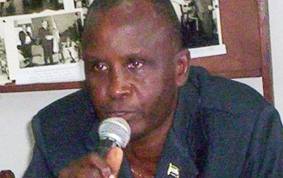 EX-CAPT. ALLIEU PAT-SOWE 
This is good news for the ruling APC  because as the party strengthens its hold on leadership in Sierra Leone, it needs peace in all its branches as it fights to unify Sierra Leone and improve the living standards of the people. The APC  , under the outstanding and inspiring leadership of President Ernest Bai Koroma, has demonstrated that it is the only party in Sierra Leone capable of bringing peace and progress to the nation, and the party's branches all over the world should reflect and project these ideals. It was in consideration of this fact that President Koroma sent such a high-powered delegation to the diaspora to unify all the branches .
We therefore congratulate the delegation for its successful start  and wish it well in its entire mission.
RET. MAJOR PARLOR CONTEH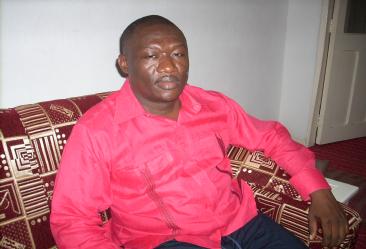 HON. MUSA TARAWALLY
We at COCORIOKO  have the greatest confidence in the delegation. We believe that the mission it has to accomplish is so immense that President Koroma had to literally bring out the calvary . This is a star-studded delegation comprising seasoned diplomats and APC  men and women of valor who have the love of the party at heart and have contributed immensely to its many successes.
Some key figures in the delegation ,  like the Secretary General , Ambassador Osman Foday Yansaneh and the Campaign  Chair Leonard Balogun Koroma , WHO WERE MY COLLEGE MATES AT FOURAH BAY COLLEGE,  have certainly been fighting for the APC since their student days , along with Ambassador Bockarie Stevens, Sierra Leone's Ambassador to the U.S, with whom they will work when the delegation comes to America. They can only seek the best interests of the party. The same could be said of other members of the delegation like Capt. Allieu Pat-Sowe, Maj. Parlor Conteh, Hon. Musa Tarawallie, Hons. Amadu Fofanah , Bai Mamoud Bangura, Elizabeth Lans, Mabinty Mansaray, Foday Lansana Suma, Sheku Ibrahim Conteh and Emmanuel Yoni Sesay. They are seasoned party stalwarts and there is no doubt in the quality and commitment of this delegation.
We hope that they will continue to reflect all the ideals of an accomplished peace delegation –fairness to all parties and neutrality. As they will observe when they get to some branches, the task on their heads is not going to be easy. Some branches have been completely crippled by infighting, intolerance, pomposity, arrogance , selfishness, power-consciousness, corruption, incompetence, megalomania and petty-mindedness. They will encounter seriously flawed men and women who gave birth to the problems and continue to breed and promote chaos but will never accept their faults and  would only blame others, including their ambassadors, diplomats and journalists. Under these circumstances, the only way this delegation will succeed and leave behind durable peace, stability and goodwill is by displaying COMPLETE NEUTRALITY AND FAIRNESS TO ALL PARTIES.
We at COCORIOKO  have confidence in the neutrality of this delegation and we call on all members of the party to have similar confidence in them and  help them and give them chance to succeed. Though some members are expressing disenchantment at what they described as mixed messages , this is not enough evidence yet for anybody to impugn the integrity and credibility of any member of the delegation. In communication, there is always the danger of the MISREADING OF SIGNALS. Some signals may have been misread. We call on APC  members to eshew all "prejudgements " and second-guessing  of any member of the delegation. We have a very strong belief that the delegation is going to work as a team and will depend on consensus in all decisions it will take.
As seasoned diplomats and men and women of astute political background, members of the delegation do not need to be told that peace is not all about elections. We are confident that the delegation will get to the roots of all matters and will give justice to the demands of genuine peace and reconciliation .
The Secretary General of the APC, Ambassador Yansaneh,  set the tone for what should be expected from the delegation  during his interview with radio journalist, Mr. Abu Mankota Kamara , during which he vowed that the delegation will be completely neutral and fair. He said that his team will support no party,  and to MAKE SURE of that,  they are not going to stay with anybody to ensure that nobody goes with the notion that the team will support that person's faction. Ambassador Yansaneh is a man of integrity so we call on all members to take him at his word .
The onus for peace and reconciliation does not rest with the delegation alone. Peace and reconciliation are mutually inclusive . Members must be willing to reconcile their differences for the peace move to succeed. We think that genuine members of this party want peace and will be willing to reconcile. We Sierra Leoneans have a tremendous penchant for forgiveness and reconciliation. Though we always have our differences, we are always ready to forgive , reconcile and move on. This is the spirit that will prevail when the crack team from Freetown gets to the party branches in the diaspora.
We wish them further success.
___________________________________________________
THE 13-MAN HIGH -POWERED DELEGATION FROM FREETOWN
Hon. Minkailu Mansaray, Deputy Chairman, All Peoples Congress and Minister of Mines and Mineral Resources
2. Alhaji Ambassador Osman Foday Yansaneh , National Secretary General, All Peoples Congress Party
3. Hon. Leonard Balogun Koroma, National Elections Coordinator, All Peoples Congress and Minister of Transport and Aviation
4. Captain M. A. Pat Sowe – Regional Chairman, Western Area and Minister of Fisheries and Marine Resources.
5. Rtd. Major Paolo Conteh – Minister of Defence
6. Hon Musa Tarawallie – National Organisig Secretary and Minister of Lands, Country Planning and Environment
7. Hon. Amadu Fofanah – Former Financial Secretary , UK and MP Constituency 109
8. Mr. Bai Mamoud Bangura- President APC NYL and Youth Presidential Aide
9. Madam Elesabeth Mans – President APC Women's Congress
10. Mrs. Mabinty Mansaray – Member, APC Women's Congress
11. Mr. Foday Lansana Suma , Former Publicity Secretary,UK, Publicity Secretary , Kambia District, Co-opted Executive Member, APC Northern Region , PA to APC National Secretary General
12. Mr. Sheku Ibrahim Conteh – Former Assistant Branch Secretary , UK and Executive Secretary , Ombudsman's office
13. Mr. Emmanuel Yoni Sesay- Former, Vice Chair, UK in charge of Membership and APC Data Collation Manager