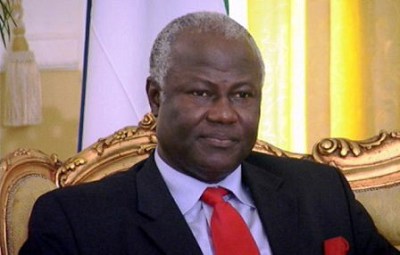 FROM THE WEEKLY PRESS BRIEFING, AT THE MINISTRY OF INFORMATION AND COMMUNICATIONS
Chaired by the National Publicity & Outreach Coordinator
(Office of the Government Spokesman)
ABDULAI BAYRAYTAY
The Hon. Minister  of Information, Alhaji Alpha Kanu, has declared  that Sierra Leone is an Exporter of peace and is Second in the world on (GDP) with a percentage of 14.5 being top for over 4 years since 2011 but beating only a very small Island in China this 2014.
He informed the public and the press that during  the last visit of  the President and delegation from Sierra Leone  to Yamoussoukro,  Wet Africa ,  the political and security situations in Mali and Guinea Bissau were top of  the agenda of the meeting of ECOWAS leaders . The  chairmanship was won by the Ghanaian president. Continuing speaking, he said that their 7 days visit in Europe was very positive on the Africa -Europe engagement at the EU Headquarters in Belgium.  President Koroma told the committee that  Europe should stop the control of flow of weapons to the youths of Africa and in Sierra Leone.
Three major issues were addressed which are
1. PEACE
2. Security
3. And prosperity
The president called on investors in Holland and other countries  to come and invest in the country as it is the safest country in the World and  our diamonds  are now clean and cut in the country , with 45% of our country's  diamond taken to that part of the world .
By SION LION