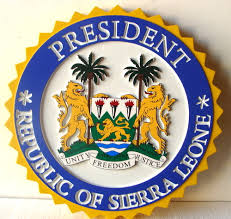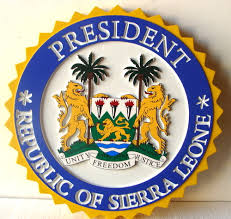 The Government of Sierra Leone has accentuated its media outreach in the diaspora.
The purpose of the outreach is to share with Sierra Leoneans in the diaspora  and the international world the Sierra Leone Government's perspective on recent events in the country ,  the agenda for post-Ebola national recovery and the socio-political and economic programs of the President Ernest Koroma Government.
The Government will also use the media outreach and town meetings to respond to the concerns recently expressed by Sierra Leoneans in the diaspora over the dismissal of the former Vice-President , Alhaji Samuel Sam-Sumana.
In this respect, the National Publicity and Outreach Coordinator in the Office of Government Spokesman, Mr. Abdulai Bayraytay , has arrived in the United States to work with the Minister Plenipotentiary to the United Nations, Mr. Leeroy Wilfred Kabs-Kanu and the Press Attache to the Sierra Leone Embassy in Washington DC, Mr. Pasco Temple to organize a series of media outreach programs and town meetings to be facilitated by the Sierra Leone Permanent Mission  to the UN and the Sierra Leone Embassy in Washington DC, to help articulate the Government's position on issues in the country . The Deputy Permanent Representative to the UN (Political ) , Ambassador Amadu Koroma will also be part of the team and in addition to other issues will handle questions dealing with the constitution of Sierra Leone and other matters of law.
Since the target audience of the media outreach is Sierra Leoneans in general, supporters of the opposition Sierra Leone People's Party ( SLPP ),  People's Movement For Democratic Change ( PMDC) , United Democratic Movement ( UDM ) ,etc are invited to the town meetings to share their concerns about events in the country. Also invited are officials and supporters of the Concerned Sierra Leoneans and the Sierra Leoneans For Peace. There will be question -and-answer segments of the town meetings .
The Voice of America (VOA) will host National Publicity and Outreach Coordinator in the Office of Government Spokesman, Abdulai Bayraytay in their 330 Independence Avenue, Washington D.C. studios  tomorrow Sunday, May 10, to discuss array of issues, including, but not limited to, Sierra Leone's post Ebola recovery plan, role of President Koroma in promoting global peace and security, international relations, and democracy and good governance issues. Mr. Bayraytay is also slated to engage Sierra Leoneans in town hall meetings across the USA and Canada and appear in major radio and TV outlets as part of President Koroma's continued efforts in promoting open government and participatory democracy.