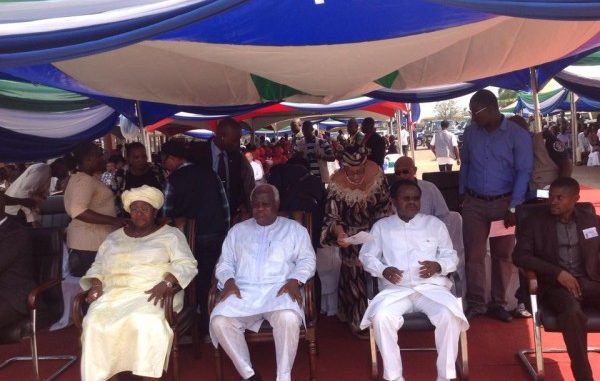 By State House Communication Unit President Dr Ernest Bai Koroma, his wife Sia Nyama Koroma, cabinet ministers along with senior government officials on Saturday 21 November attended the National Day of thanksgiving service at Miatta Conference Centre, Brookfields, marking the end of the horrific Ebola virus disease in Sierra Leone.The ceremony was organized by the Inter-Religious Council of Sierra Leone in collaboration with the National Ebola Response Centre (NERC).
It would be recalled that President Koroma on 7 November, 2015 declared Saturday November 21 as a National Day of Thanksgiving and prayers for the lives lost to the disease as well as the declaration by the World Health Organization (WHO) that Sierra Leone was Ebola free.
Addressing the gathering, President Koroma assured Sierra Leoneans that the nation will rise again following the end of the outbreak. He thanked the Almighty God for his divine intervention in ending Ebola in the country.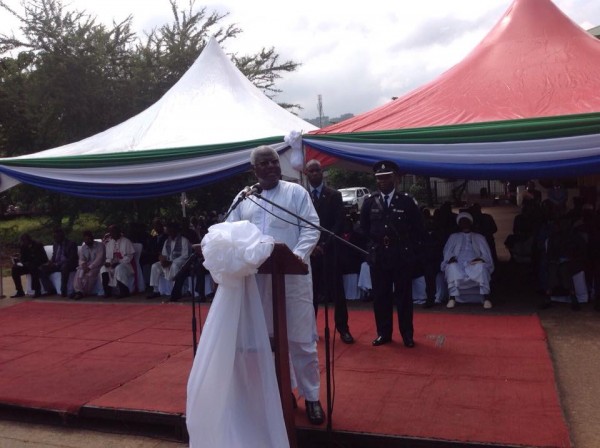 As the country gets to normalcy, he urged the citizenry to take community ownership of the implementation of post-Ebola recovery programmes across the country. "You should be the surveillance officers and contact tracers of the recovery programmes and take complete responsibility of the implementation of the projects," he urged.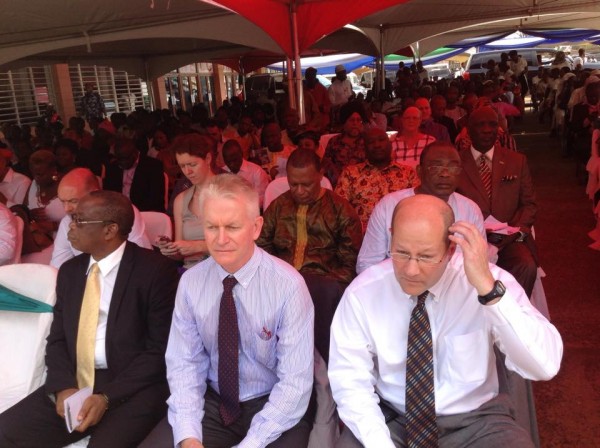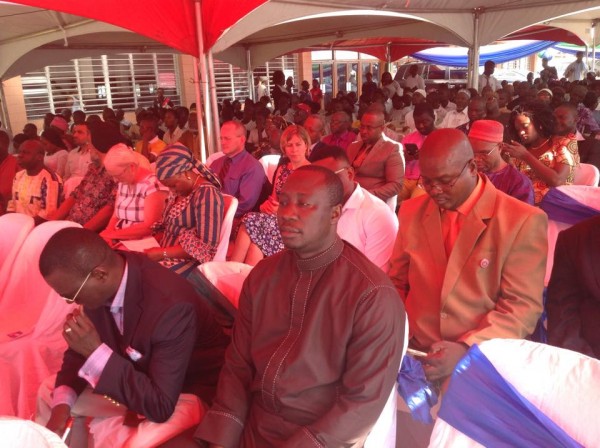 The president expressed strong conviction that in this new beginning, Sierra Leoneans have a great responsibility to be monitors and ensure the programmes are beneficial to everyone. He said the country will be better placed in terms of private sector development, education, agriculture, the economy among others. "Sierra Leone will rise again," he emphasized.
President Koroma also enencouraged the citizenry to work together in pursuit of sustainable development and transformation of the nation.
---