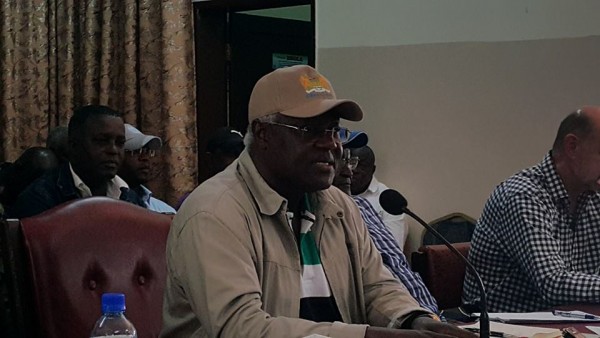 By State House Communications Unit
The president's address at the Makeni City Council was pretty much the same with those delivered in Kambia, Port Loko and Tonkolili districts for stakeholders, especially paramount chiefs, religious leaders, traditional and cultural society heads, MPs and Councillors to sustain their efforts to break the chain of transmission of the Ebola virus disease (EVD).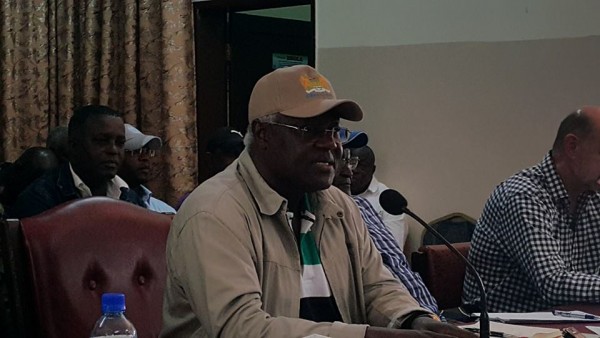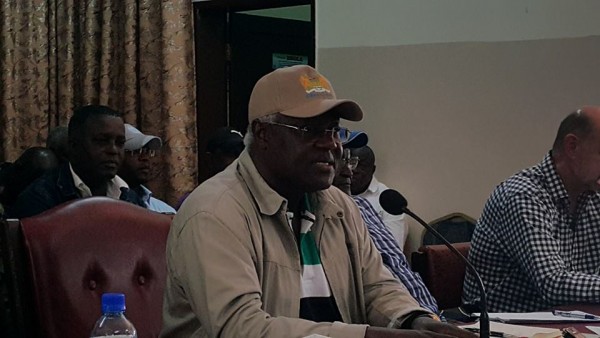 President Koroma expressed some amount of satisfaction with the district response since he last visited, and added that if he were to issue a report card on the progress made so far, his words were "the situation has improved considerably". He urged them to do more to eradicate Ebola not just from Bombali but the entire country.
The Head of State reiterated the need for vigilance as one case of Ebola can cause untold havoc in the country.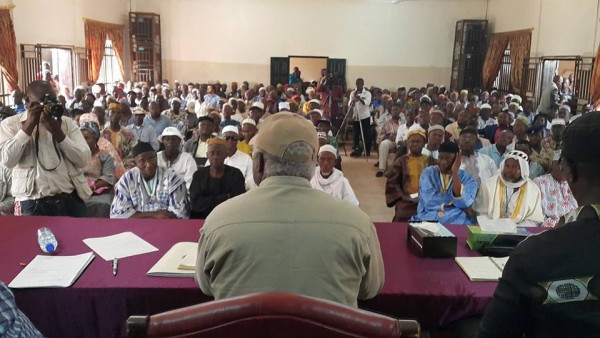 He called for proper coordination to chase the virus out of Sierra Leone, saying that "We are now better prepared with all the knowledge and arsenal to drive it away from our communities".
The emphasis of the president's speech was on vigilance on the part of stakeholders to protect themselves and their families. "This is a great responsibility," he said.
President Koroma lamented the fact that schools are still closed, the economy is hamstrung all because of this outbreak, noting that all must make the necessary sacrifice to say good bye to Ebola. He also encouraged them to translate their enthusiasm into action to eradicate the disease.