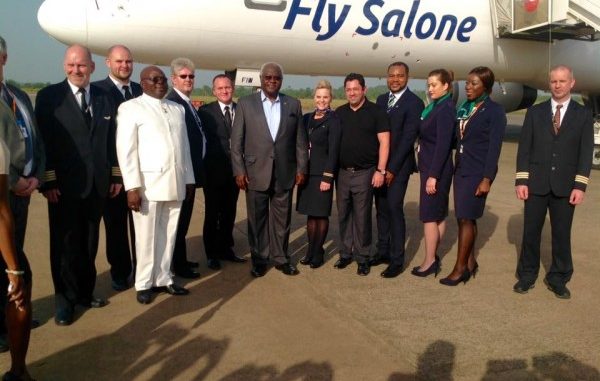 Excepts from social media reports by Sylvia Blyden :
Right at this moment the first 100% Sierra Leonean citizens – owned international airlines has just landed at Lungi Airport in Sierra Leone. FLY SALONE will be doing flights between London Gatwick and Lungi twice a week. The plane which is a fully serviced, approved licensed & safe Boeing 757-200 plus the pilot & most of the technical crew are all leased from ICELANDAIR which itself is ranked by Airlines Ratings of 449 airlines, as one of the top 10 amongst safest low fares airlines in the world today.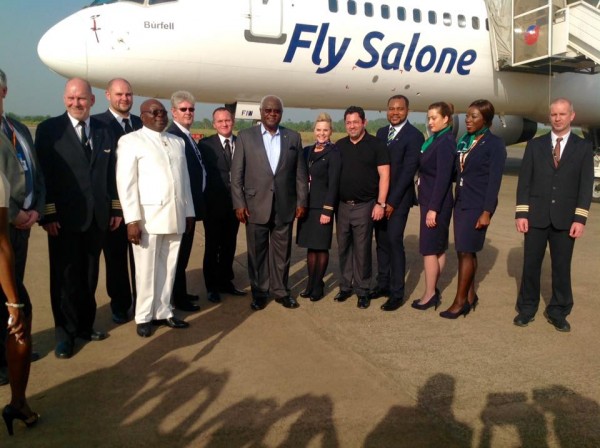 The FLY SALONE management itself is virtually 100% Sierra Leonean with ongoing training of even more of our citizens to handle ground operations at Lungi.
I intend to personally travel in this plane very soon and might hopefully meet some of you on the flight. I feel proud of this flight. I here congratulate the entire country especially the two Sierra Leonean owners Jihad Saleh & Sam H. Sabrah (latter is a dual British Salone citizen).
Transport Minister Balogun Logus Koroma must be highly commended for his relentless efforts under the supervision of His Excellency President Koroma, to solve the gap created when both British Airways and Gambia Bird stopped flying direct flights between London and Sierra Leone. Within 72 hours of the British Government lifting the ban on direct flights to Sierra Leone, the FLY SALONE were all geared up to go. There was a delay in the flight taking off last night due to late approval of flyover airspace usage from two African countries but this was speedily resolved and the plane took off today from Gatwick to now safely land in Lungi.
Shown also with this update is tail wing of the plane (it is a nineties model) as well as another of a Sierra Leonean air hostess Rashida smiling as Logus entered the plane on its arrival, to welcome the passengers.
Sierra Leone will slowly but surely emerge victorious during this post-Ebola period. I believe this strongly in my heart.