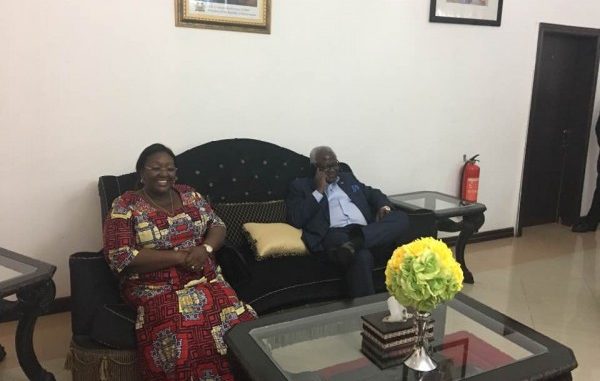 GOVERNMENT OF SIERRA LEONE
OFFICE OF THE PRESIDENTIAL SPOKESMAN
MEDIA ADVISORY
PS/MA/07
*President Koroma leaves for the United Nations*
*Freetown*- Monday, September 19, 2016
The general public is hereby informed that His Excellency the President Dr. Ernest Bai Koroma leaves Freetown today, Monday, September 19, 2016 to attend the 71st Regular Session of the United Nations General Assembly (UNGA) in New York, USA.
PHOTO BY HON. LEONARD BALOGUN KOROMA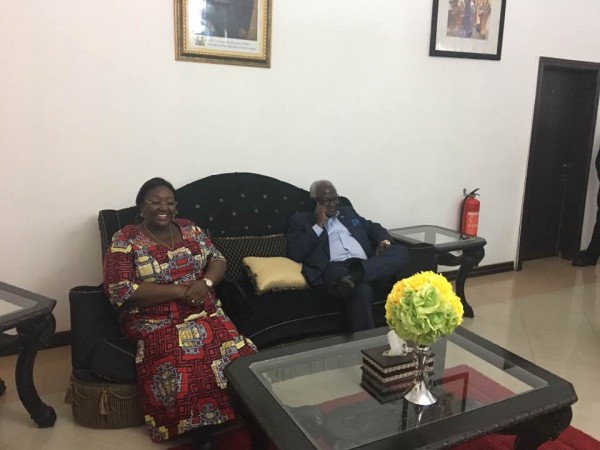 PRESIDENT KOROMA SEEN HERE FIELDING A CALL AS HE AND FIRST LADY SIA NYAMA KOROMA AWAIT TO BOARD THEIR PLANE FOR NEW YORK 
His Excellency the President will hold high-level bilateral talks with the *Secretary-General of the United Nations (UNSG) Ban Ki – moon* and meetings with the President of the United Nations General Assembly *Ambassador Peter Thomson*.
President Koroma will also hold high-level meetings with the Chief Executive Officer of the Millennium Challenge Corporation (MCC), and participate in the 5th Anniversary celebrations of the Open Government Partnership (OGP).
On the sidelines, President Koroma will grant interviews to the Voice of America (VOA), BBC Focus on Africa television and radio and to the China Central Televison (CCTV) on a wide range of governance issues including the implementation of the Second Phase of his flagship programme, "the Presidnt's Post-Ebola Recovery Priorities" agenda.
His Excellency the President and his entourage will depart New York for Freetown on Friday, September 23, 2016.
-END-
Signed:
ABDULAI BAYRAYTAY
(Presidential Spokesman)
Contacts:
Telephone:+232-76-804-668
E-mail-abayraytay@statehouse.gov.sl
Alternates: abayraytay@utoronto.ca,abayraytay@gmail.com