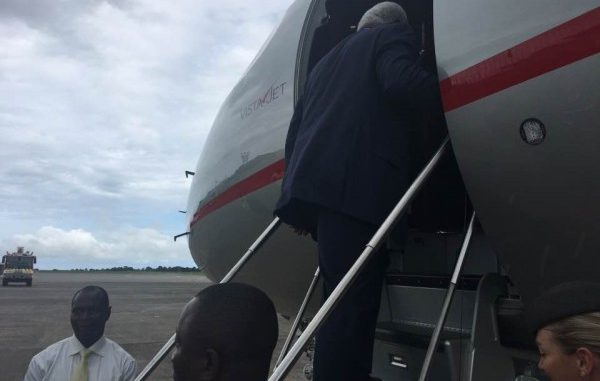 By KABS KANU :
PRESIDENT ERNEST BAI KOROMA , accompanied by the First Lady, Mrs. Sia Nyama Koroma and some members of his official delegation , are now airborne, on their way to New York, where the President will receive a rousing welcome when his flight lands this afternoon.
The President and his delegation will be in New York to attend the 71st United Nations General Assembly.
During his stay, the Sierra Leoneans For Peace will stage a massive solidarity rally for the President at the Dag Hammarskjold Plaza , United Nations , on Thursday September 22, 2016.
The Daily Mail and Cocorioko will bring you all the highlights .
DEPARTURE PHOTOS BY HON. LEONARD BALOGUN KOROMA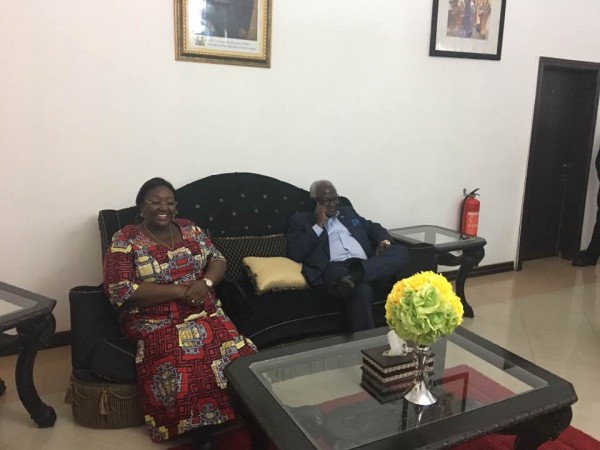 PRESIDENT KOROMA SEEN HERE FIELDING A CALL AS HE AND FIRST LADY SIA NYAMA KOROMA AWAIT TO BOARD THEIR PLANE FOR NEW YORK