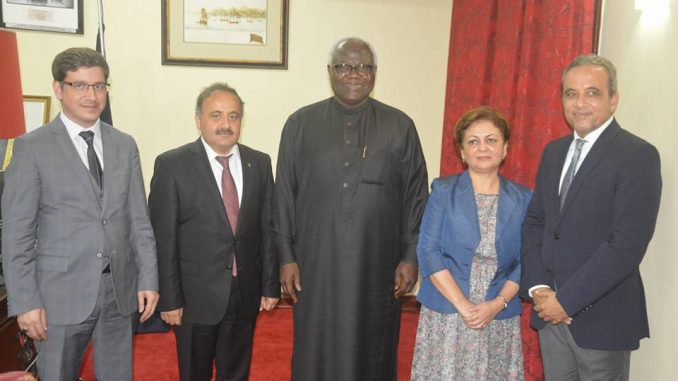 By State House Communication Unit
President Dr Ernest Bai Koroma last Friday 26th May 2017 received a delegation from Turkey led by the Vice President of Maarif Foundation who also doubles as Special Envoy of President Recep Tayyip Erdogan of the Republic of Turkey, Ambassador Dr Asson Yavuz at State House in Freetown.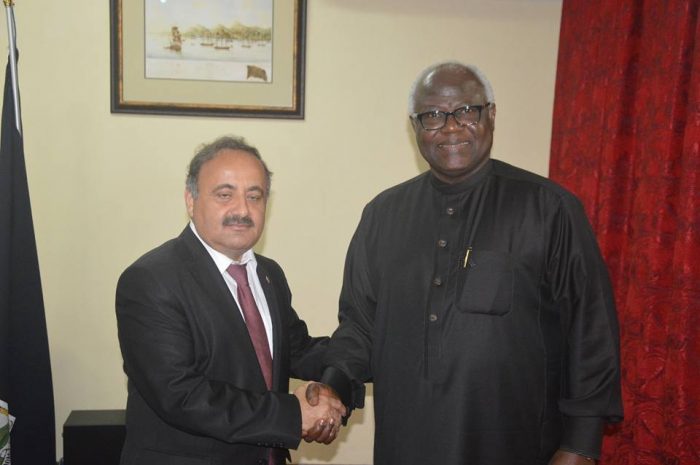 Welcoming the delegation, President Koroma described his recent visit to Turkey as successful and expressed his satisfaction with the follow up action from the Turkish government. He described his Turkish counterpart as a man of action, saying that there is no doubt that Turkey is playing a significant role in the region.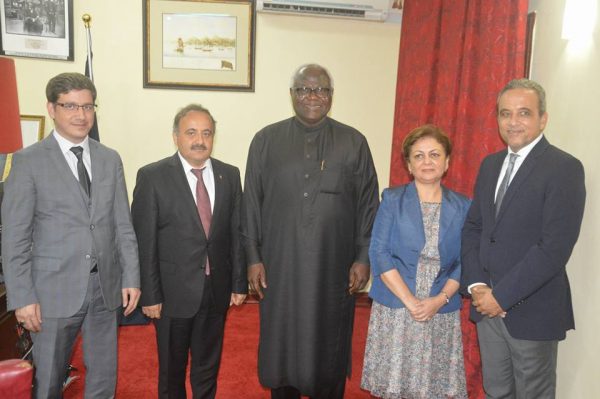 The president informed the delegation about the recent visit of Turkish Airline to Sierra Leone, followed by a group of experts who examined the energy sector, while soliciting support for information and communication technology (ICT), education, health, among others. He assured the government of Turkey of making available a piece land for the construction of the Turkish Embassy premises, and reiterated the call for the commencement of operations by the Turkish Airline.
President Koroma welcomed the establishment of a Sierra Leone – Turkish Educational Center through the Maarif Foundation. The Maarif Foundation project covers primary to university education and the best students will proceed to Turkey for their higher degree education. He said a suitable location will be identified for the educational center and called for collaboration to fighting terrorism as it was not only a Turkish issue. He congratulated the people of Turkey for resisting the coup makers.
According to Special Envoy Dr Yavuz, Maarif Foundation is a Turkish Non-Governmental Organization set up by President Erdogan to provide educational support and replace schools abroad sponsored by Gulen movement. He pointed out that the delegation was in Sierra Leone to explore opportunities on how to enhance cooperation.
Dr Yavuz conveyed the profound appreciation of the Government and People of Turkey for the solidarity shown by the Government of Sierra Leone during the 15th July 2016 coup, adding that the coup makers wanted to assassinate President Erdogan