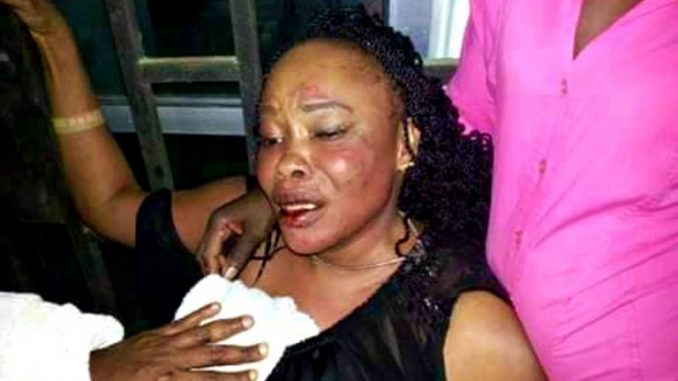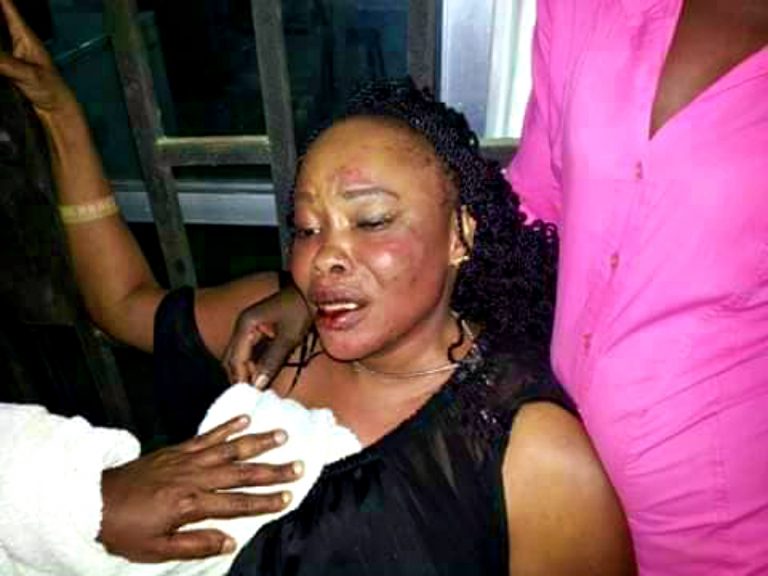 Sierra Leone Association of Journalists (SLAJ)
PRESS RELEASE
SLAJ Condemns Presidential Guards Beating and Threatening to Kill Female Journalists
The Sierra Leone Association of Journalists (SLAJ) has received with shock and dismay complaints from two female journalists, Francess Bernard and Esther Marie Samura, who were severely beaten up and threatened to be killed by Presidential bodyguards during the FIFA World Cup 2022 preliminary return-leg match between Leone Stars and Lone Star of Liberia at the National Stadium on Sunday, 8th September, 2019.
The two female sports journalists, who work for the Sierra Leone Broadcasting Corporation (SLBC), were reportedly in the commentary booth at the far end of the Presidential stand doing their work when the said bodyguards ordered them and their colleagues to vacate the booth 'as they posed a security threat to the President'.
Esther, who reportedly approached the Deputy Minister of Sports, Kai Lawrence Mbayo, to come to their rescue, was beaten right in front of the minister and her phone snatched from her. One of the security guards further threatened to Kill the journalist displaying his pistol.
In addition, a freelance sports journalist Alimamy Kamara commonly called Home Base, was also assaulted and lost his phone in the process.
The journalists identified two of the officers; one is commonly called 'Sweet' and the other Colonel Kposowa.
Just about a week ago, female journalists working for Radio Democracy 98.1FM also came under series of disgusting verbal attacks on social media for doing their work.
SLAJ strongly condemns these systematic attacks and is worried that the trend seems to indicate a calculated attack on female journalists.
Furthermore, SLAJ is concerned that a State Security official should threaten to kill journalists for performing their legitimate function in a place designated for that work – since that Stadium was built – and which has consistently being done by journalists in the presence of every President of Sierra Leone before President Bio.
SLAJ is more than disheartened that armed State Security operatives can beat up defenseless women in full view of the public, at a time when the Government of Sierra Leone has been telling the world about respect for Women and Girls.
"This is a very sad situation for journalism in Sierra Leone. A threat to kill is a very serious issue which should not be taken lightly especially by an individual carrying arms. Should journalists covering events where the President is present now begin to fear for their lives?" asked SLAJ President, Ahmed Sahid Nasralla.
SLAJ is aware that close protection officers assigned to the President have responsibility for his safety and security. However, that does not give them the right to assault anyone, let alone unarmed female journalists doing their job.
SLAJ therefore calls on the Office of the President, and the Sierra Leone Police to speedily investigate and institute action against those responsible for the attack on these journalists.
Meanwhile, SLAJ assures the affected journalists, and its entire membership, that it is working with the Sports Writers Association of Sierra Leone (SWASAL) and Women in the Media Sierra Leone (WIMSAL) to pursue this matter to the end.
Long Live Press Freedom!
Long Live SLAJ!
Signed:
Mohammed Asmieu Bah
NATIONAL SECRETARY GENERAL