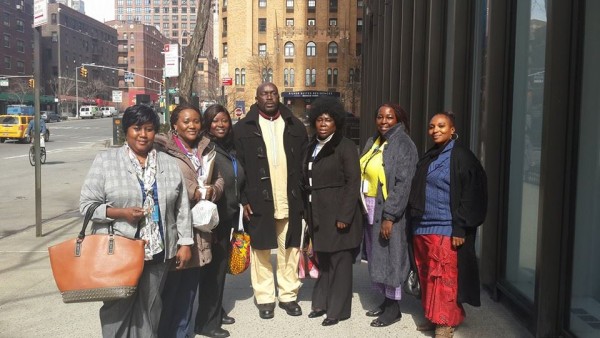 Sierra Leone is one of the nations taking part in the 59th Session of the Commission on the Status of Women ( CSW ) , presently going on at the UN Headquarters in New York.
The session is being  attended by representatives of member states , United Nations entities and non-governmental organizations accredited by the UN Economic and Social Council ( ECOSOC ) and  will run from March 9 to 20, 2015.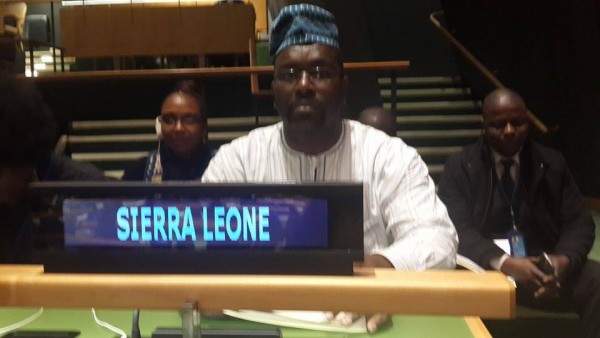 MINISTER MOIJUEH KAI-KAI  AT THE SESSION
This year's Session will focus mainly on the Beijing Declaration and Platform For Action . Participants will look at current challenges affecting its implementation and the achievement of gender equality and the empowerment of women, according to the Commission. They will also undertake a review of progress made in the implementation of the Beijing Declaration and Platform For Action 20 years after its adoption in 1995 at the Fourth World Conference on Women. The CSW  states that "The review (Beijing+20) will also include the outcomes of the 23rd special session of the General Assembly, the first five-year assessment conducted after the adoption of the Platform for Action, which highlighted further actions and initiatives."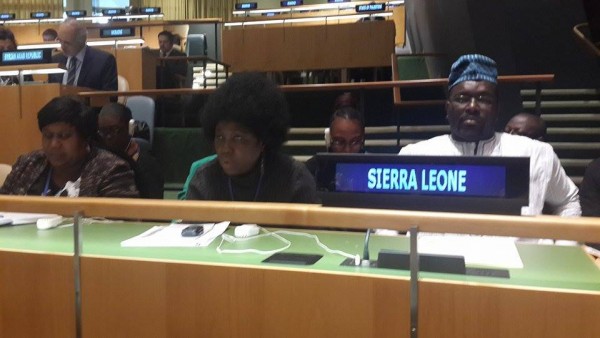 Additionally, this year's Session will address opportunities for achieving gender equality and the empowerment of women in the post-2015 development agenda.
Some members of the Sierra Leone delegation : Hon Roseline Smith, Madams Emma Kowa,  Goodie Sowonie  (Deputy Director of Gender ) , Hon Abi Kaloko. Dr Bernadette Lahai and UN Women'S  Rep. Madam  Baindu M assaquoi
Sierra Leone's Deputy Minister of Foreign Affairs, Dr. Ebun Jusu and the Minister of  Social Affairs, Gender and Children's Affairs, Mr. Moijueh Kai-Kai will be attending the session.  Other top officials from Sierra Leone who are in the delegation include the Minority Leader of Parliament, Dr. Bernadette Lahai,  the Female Caucus Leader of the Majority party, Hon. Patricia Browne and Mrs. Emma Kowa,  Chair of the Social Welfare Oversight Committee, among others.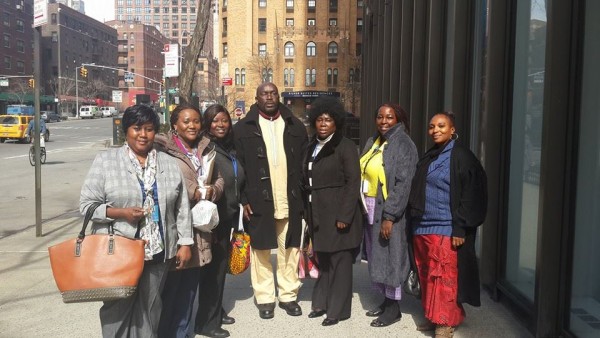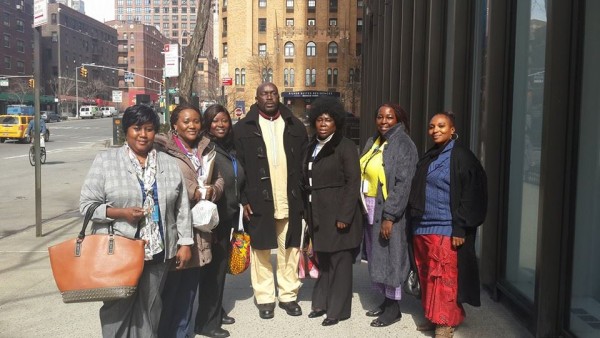 MINISTER KAI-KAI AND  SOME OF THE DELEGATES