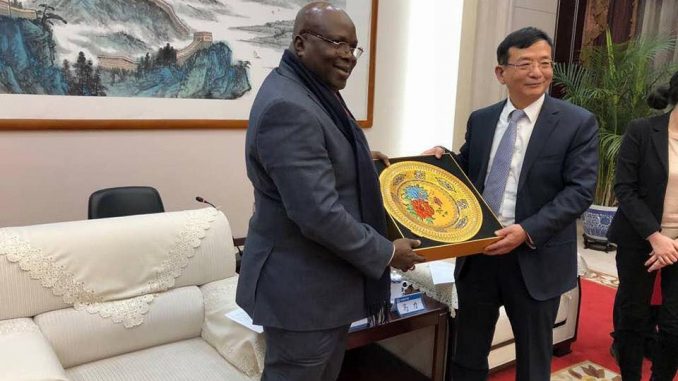 Sierra Leone under the transformational leadership of President Ernest Bai Koroma and the APC government today concluded the signing of the Mamammah International Airport project contract and loan agreements at China Exim Bank headquarters in Beijing by the ministries of transport and aviation and finance and economic development .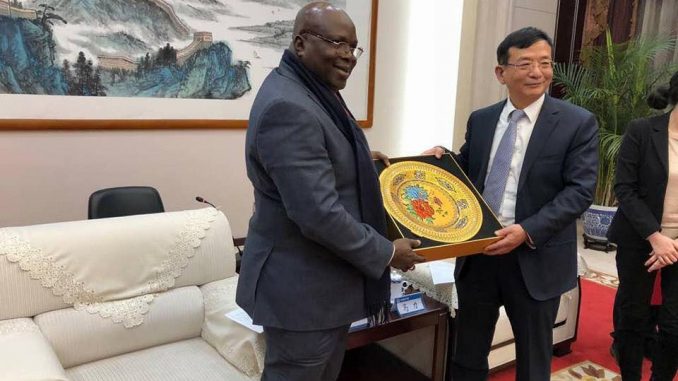 Witnessing the colorful ceremony in Beijing were Sierra Leone's Minister of Transport and Aviation , Leonard Balogun Koroma , Mr. Saidu Conton Sesay , Chief of Staff , Office of the President , Mr. Alpha Bangura , Director of Public Investment and Kawusu Kebe , Director of Development Assistant Coordinating Office respectively, representing the Ministry of Finance and Economic Development , Mr. Morlai Buya Kamara , and Mr. Hassan Omolaja , Project Director and Deputy Project Director respectively , Mamammah International Airport Project , Mr. Dennis Vandy , Permanent Secretary , Ministry of Transpoet and Aviation, Mr. Hindolo Sharka , Director , Transport Infrastructure Development Unit , MTA and Mr. Moses Tiffa Baio , Acting Director General , Sierra Leone Civil Aviation Authority .
Also present were , the Vice President of China Exim Bank , Mr. Sun Ping and senior executive members and Mr. Wang Vice President as well as the management of China Railway International Group , the contractors .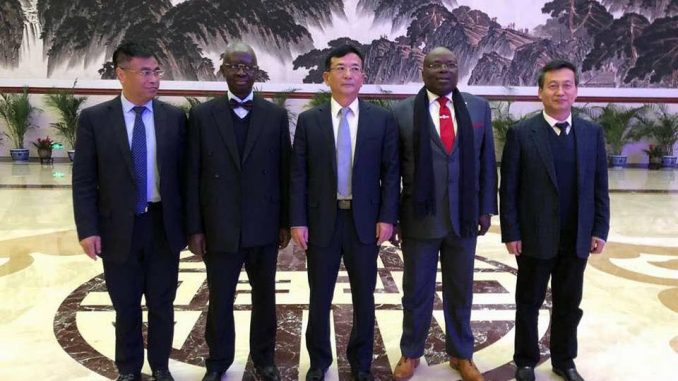 Following the conclusion of the process , His Excellency President Ernest Bai Koroma will officially launch the much anticipated Mamammah International Airport project on Thursday , March 1st , 2018 at Mamammah .

The estimated cost of Phases 1 and 2 of the project is $318 ( Three Hundred and Eighteen Million Dollars) with phase 1 expected to be completed in 2022 after which the airport will become operational .

The construction of the New airport will address the long standing problem of the sometimes cumbersome estuary crossing between Lungi and Freetown and for the first time give Sierra Leone an alternative airport in the mainland .

The project is expected to create over 4000 ( four thousand ) jobs over the 4 years construction period .

On March 1st , 2018 , President Ernest Bai Koroma will also simultaneously commission a private sector study of the New Koya City Aerotropolis ( Airport City ) and Economic Zone by Henan Guoji Industries and China Railway International Group of China .

The simultaneous construction of the new Mamammah Airport and the New Koya City development Project will pave the way for the expansion and decongestion of Freetown following lessons learnt from the recent mudslide disaster and the resulting loss of lives and displacement of thousands of Sierra Leoneans .