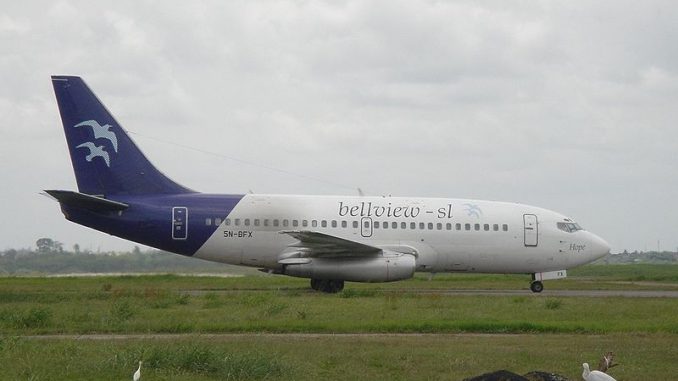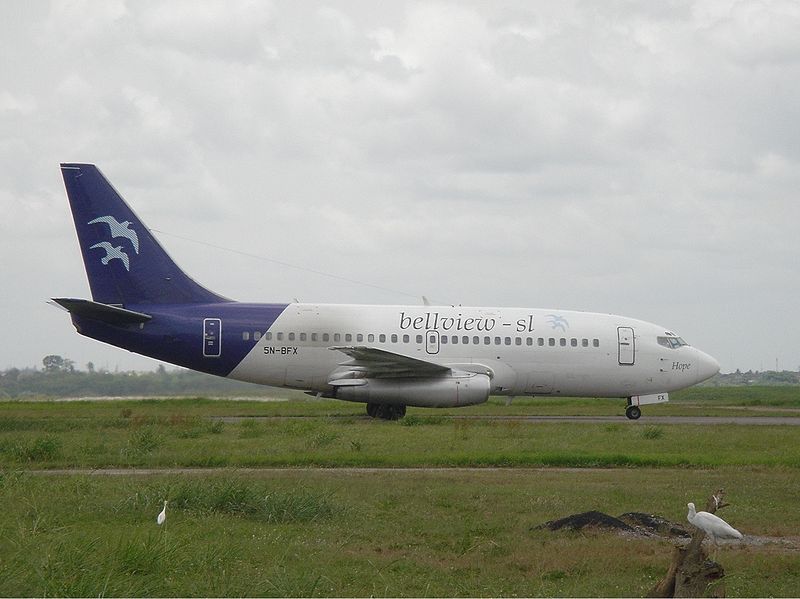 Wednesday December 21 , 2005
What could have been a Christmas holiday disaster of monumental proportions was averted on Monday when a Bellview jetliner packed with holidaymakers , heading for Freetown from Nigeria,  made an emergency landing at the Kotoka International Airport  in Accra.
The plane made a precarious landing , with a tire burst , after it experienced  hydraulic system failure at midair and  wobbled for about a mile before it stopped , blocking the runway  and causing a 45-minute  emergency closure of the airport.
Flight B 3 252  took off from Nigeria at about 9 : 30pm  for Accra, enroute to Freetown . According to the Ghana News Agency, the plane could have landed at the Kotoka Airport at 11 pm but the pilot reportedly radioed the control tower to report hydraulic system failure and to request ground emergency services. . The plane stayed in the air for 55 minutes before it was able to make the emergency landing with one of its tires burst.
According to a Liberian refugee resident in Accra, Rev. Leo Badio,  who initially informed COCORIOKO,  the plane was packed to capacity and onboard were holidaymakers , revellers and business men and women heading for Freetown. Rev. Badio said that the hydraulic failure was enough to have caused the plane to crash because the landing gear and other instruments that facilitate safe handling of the plane could have refused to work. He attributed the safe landing of the plane to God's mercy on Nigeria, Ghana and Sierra Leone.
Bellview Airlines, operated from Nigeria, has had three crashes already and despite assurnces by personnel of the airlines, the safety of Bellview is under scrutiny.