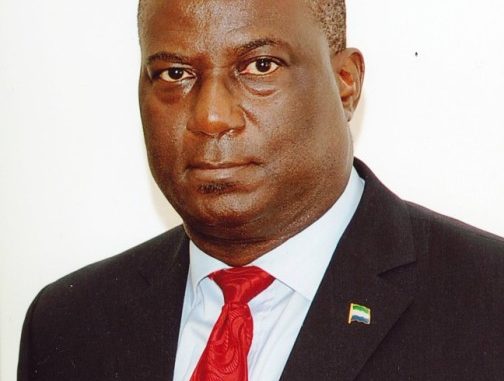 By UMARU JAH :
I have read with keen interest, a concern raised by a fellow Sierra Leonean, Amasara Jalloh, residing in the German city of Munich, regarding our national passports being in the hands of foreign nationals in Germany. He registered resentment over the said act and further called on the Sierra Leone government including its Embassy in Germany to take preemptive measures in an effort to curb such anomaly.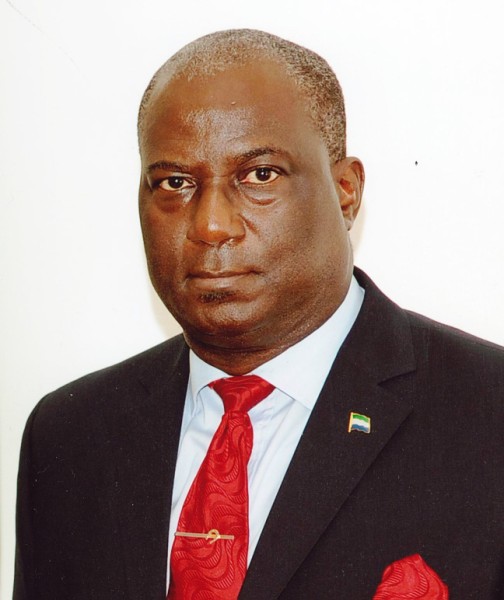 AMBASSADOR JONGOPIE STEVENS
The concern is well in place and I reckon with the fact that such a situation is unfortunate given the dirty and unlawful acts that some of those people claiming to be Sierra Leoneans are involved in. Like Mr. Jalloh said, a number of them are in prison for crimes related to drug trafficking and murder, thus representing a negative impact on us as Sierra Leone citizens living abroad. I therefore welcome the idea of Mr. Jalloh that we should frown at those marauders of our national passports.
Having said that, I would like to make some clarifications and bring to the fore something that a lot of  people including Mr. Jalloh failed to take notice of, especially efforts made by Government and the Sierra Leone Embassy to curb the issuance of our national passports through fraudulent means to foreigners. Before delving into further details, let me first of all make a proper scrutiny with regards the potential negligence of Sierra Leoneans to comply with the Embassy to tackle the said problem.
When Ambassador Stevens took office as head of mission in Germany four years ago, he acknowledged the fact that our passports are indeed in the hands of foreigners, with promises that he would crack down heavily on those acquiring them through questionable means. The Ambassador decided among other things that a data base should be established and called for the registration of all Sierra Leoneans living across Germany. This was aimed at having a proper system through which adequate and reliable information about our citizens would be recorded.
Since the establishment of the data base on the website (www.slembassy-germany.org) and the provision of printed copies of the data registration forms for Sierra Leoneans visiting the Embassy, only a handful of Sierra Leoneans excluding Mr. Amasara Jalloh have registered with the embassy.  Their refusal to register has made it difficult for the Embassy to collate accurate information about Sierra Leoneans living in Germany. We all know that it is imperative that every nation in the world protects the sanctity of its citizenship documents. But this should be done in partnership with its citizens whose role of constituents should not be limited only to criticizing government decision but also, supporting it rather than drawing a line in the sand.
With regards the measures taken by Government and the Embassy of Sierra Leone to prevent this increasingly bothersome appendage, Government has made it clear that no passport is issued by its mission abroad including Germany. Renewal and issuance of passports is done by the Immigration Department in Freetown. What we do as an Embassy in Germany and I believe in other Sierra Leone missions as well, is that we conduct interviews with people applying for the renewal and issuance of a new passport. The forms completed by the interviewee after endorsing his nationality will be sent to Freetown accompanied with a note verbal, requesting for the issuance of the said passport. If the interviewee failed to prove that he or she is a Sierra Leonean, the passport will be impounded and asked to vanish into thin air. This way, authorities concerned will be able to ascertain the true nationality of all Sierra Leone passport applicants from abroad.
On the other hand, the Chief Immigration Officer Mr. Alpha Kolifa Koroma has been working very hard to thwart the illegal issuance of the country's national passport. Mr. Kolifa and his team have been to Germany and other countries across Europe on several occasions, conducting verification exercises involving Sierra Leoneans living abroad. According to him, the aim of the exercise was to ensure that people who are claiming to be Sierra Leoneans in Germany go through a verification process, while those who are true citizens of the country maintain their rightful status. It is in this vein that I would like to thank Mr. Amasara Jalloh for his concern and at the same time, implore him and all Sierra Leoneans to register with the Embassy in an effort to have proper records of our citizens residing in the Federal Republic of Germany. With this, we will be able to track down foriegners carrying our passports and put a stop to it.