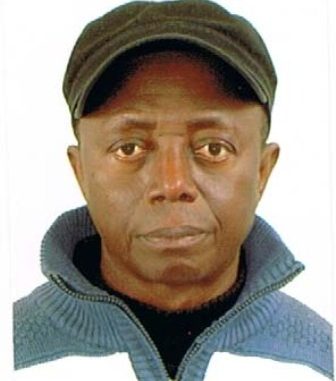 By Tony Bee, Sydney, Australia
There was a time when President Ernest Bai Koroma charismatic good leadership in the country fever grabbed many patriotic peace and development loving Sierra Leoneans in and out of the country. Particularly for transforming the country from being the darkest village in the world to one of the brightest countries in the world. Form being one of the poorest countries in the world to one of the fastest growing economy in the world. Form being one of the poorest human rights protectors, to one of the best human rights defenders and promoters in the world. From being one of the poorest freedom of the press protectors in the world to one of the best freedom of the press protector and promoter countries in the world and from being one of the poorest freedom of expression in the world to one of the best freedom of speech defender and promoter countries in the world.
Despite some Human Rights organisations' reports about the country were not all that so encouraging. But when comparing the past 20-40 year regimes, especially during NPRC and SLPP in the country, any honest and truly born Sierra Leonean will attest that President Ernest Bai Koroma APC government is far, far better than his predecessors "Dark Ages", especially in terms of human rights, freedom of the press, freedom of expression and the country's development in general. Although there are some challenges that the country is currently facing like any other countries in this universe, such as anti-social behaviour, hunger, water shortage, unemployment issues etc.
Those "Stone Age" periods, were periods where journalists were criminalised for making their views known in the country. Draconian laws were made against median men and women. Journalists were charged to court and prisoned with wrong charges. If You think I am a story teller, please ask Paul Karama For Di People newspaper, Gibril G. Koroma of the online Patriotic Vanguard, Charles Robert aka Punchy in Canada, Shaka Tarawalley of the Touch Light newspaper, Dr. Tam Bayoh of monologue radio program, etc. They will tell you more about that.
In view of that, President Koroma is currently scoring higher grads (distinctions) where his predecessors failed, especially in terms of press freedom, freedom of expression and the country's current development. You may agree or disagree with me because it is your right, but the true will remain to be seen, felt and tangible.
And also because of the great admiration for such wonderful characters of President Koroma's leadership quality, which many past leaders in the country lacked, many Sierra Leoneans were unable to control their emotions of appreciation and happiness. Especially some of his APC and government supporters. As a result, they called for President Koroma's continuity after his two terms of office constitutional mandate as a reward for his great statesmanship.
But such call brought about loud hell cries with lots of tears in the eyes of many Sierra Leoneans because they were against the call for President Koroma to continue ruling the country. Particularly members of the main opposition political party SLPP. For the fact that it was an open secret that they were afraid or fear that, if President Koroma is to continue or asking for third term of office, they (SLPP) will continue to be in the wilderness for another thirty more years. Because of President Koroma's patriotism and hardworking characters, especially for putting the country's interest first in his political agendas always than tribe and region. That will make him to still continue to receive the huge support of the peace and development oriented Sierra Leoneans both home and abroad.
Therefore, even though when the fine, decent and generous gentleman, President Koroma made it abundantly clear that he was not interested in a third term office issue. Many of his detractors were still jittery. Because they did not believe his statement. In view of that, many of them the "Unbelieving Thomas" were completely in a total doubt for how true President Koroma's pronouncement would be. As a result, the third term issue became a household issue in the country. Musicians in the country made lots of money in making the third term issue as a musical chair to promote no more time slogan, especially from the pockets of "Unbelieving Thomas".
Despite myself wrote a peace captioned "who are the town criers of President Koroma third term of office?" In that article, I stated that President Koroma would not destroy his good work in the country and his hard earned respect from the international community because of his wanting of power. By asking for "more time or third term" of office after his two years constitutional mandate ended. Because we want him to become the second Nelson Mandela of Africa, particularly in West Africa. Many Sierra Leoneans did not still believe. As such, some sections of the media continue to carry out their outrageous caustic commentaries against EBK and his APC government.
As a result, many unbelieving Thomas Sierra Leoneans haste-fully started calling President Koroma and his APC government to announce the election date. Even the disorganised SLPP hypocritically calling for election. They pretended to forget about the cracks in their party. How a warrior can go to war when he or she is not well prepared? How can SLPP call for election when they are on the throat of each other, is that not hypocrite? Even their current "peace communique" they signed, it's still looks like when a Cocorioko sits on amok.
But trust me as I said, such calls were not done in good faith or in an atmosphere of trust as patriots. Therefore, such calls were being made with the fear that President Koroma would not hand over power. Therefore, he would not allow general election to take place in the country. But guess what, the peace, unity, progress and development oriented President Koroma surprised his "Unbelieving Thomas" by announcing the election date as his valentine day gift to the nation. Which is an indication that, he is NOT interested in a third time office issue because he loves his people and the country.