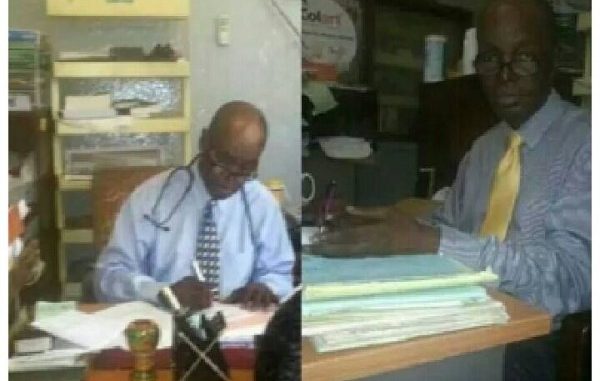 My First Encounter with Dr. Willoughby
I met Dr. Victor Willoughby on several occasions at the UNDP Clinic where he worked as the UN Doctor for many years. But I can still recall my first encounter with this high profile medical doctor and an illustrious son of Sierra Leone who dedicated his time and energy to help his people and all those that consulted him.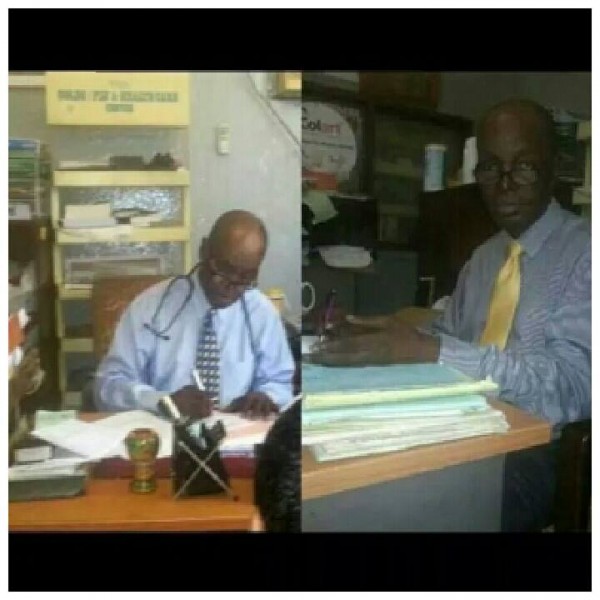 The late doctor had great interest in reading newspapers early in the morning and guess who his admired journalist was! It was yours truly!
I was a friend of Kwame Berting, the Laboratory Assistant at the UNDP Clinic headed by Dr. Willoughby. Kwame told me the doctor had always enjoyed reading my articles and was pleased to know that I was kwame's friend.
"Atomic, Dr. Willoughby has been longing to know you. Please let me go to his office so that I can introduce you to him", Kwame requested me.
"Doc, I have brought you a stranger! Can you guess who he is", Kwame jokingly asked the doctor who could not identify me.
"This is the Atomic Pen"! Kwame introduced me.
Dr. Willoughby got up and embraced me.
"You are a great journalist. I have been enjoying reading your articles during the interregnum and on the ECOMOG intervention".
The doctor requested me to sit down. He asked me whether I wanted something to drink but I declined since I knew there were patients waiting to see him.
He gave me a white envelope saying "you can buy something to drink".
He was a real doctor. He was simple and approachable. He had time for everybody. He handled his patients with care, love, respect and empathy.
My last encounter with him dates some years. He did my medical examinations and took his time to write a detailed report on my health as required by the United Nations for my first deployment to the DRC.
The whole nation of Sierra Leone is in grief for the loss of this high profile and selfless doctor who had respect for everybody, whether high or low, rich or poor.
Rest in peace doc. God Almighty will richly reward you in heaven for all you good work.
Sierra Leone lost one of its most experienced doctors to Ebola this morning. Rest in peace Dr Willoughby "Willow".
By Bimbola Carrol
Saw him barely a month ago when I took a sick relative to see him. He was instrumental in getting him admitted into Connaught and the relative is now fully recovered. When I asked him for the bill he looked at me like I was being ridiculous. He said that he had been treating members of my family since the days of my grandmother. No charge.
When I was in Murray Deen I had one of those big trousers for school. The one you're expected to wear for like 4 years. He saw me in it one time, laughed and called me "Borboh trosis". From then till that day I last saw him he never called me anything else.