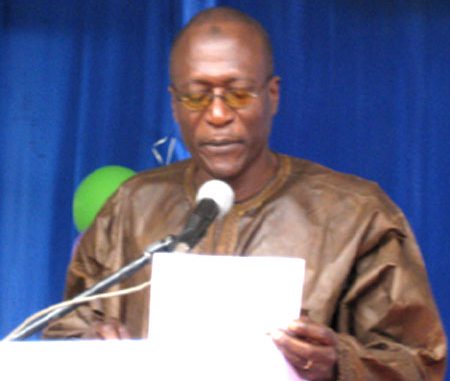 The  opposition Sierra Leone People's Party ( SLPP ) yesterday called off their planned boycott of Sierra Leone's Parliament. An announcement from the SLPP 's National Executive Council  said :  "In the light of Government's commitment and assurance to address the concerns contained in our resolutions of Tuesday 27th November 2012; the NEC of the SLPP hereby directs its Members of Parliament, Mayors and Chairpersons and Councilors to take part in all Parliamentary and Local Council proceedings unless otherwise directed. "
The statement went on to say  that the National Executive Council  respectively  ratifies and approves the meeting held by the Party's leadership with President Ernest Bai Koroma and the leadership of the ruling All People's Congress on Monday 3rd December 2012 and all subsequent meetings with the President and the leadership of the APC aimed at furthering and consolidating peace, democracy, reconciliation and national cohesion.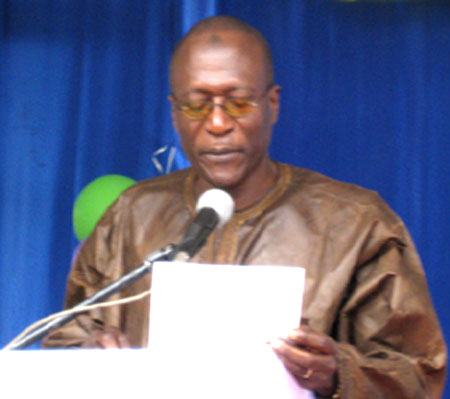 SLPP SECRETARY GENERAL SULIMAN BANJA TEJAN-SIE
The SLPP  had ordered its newly elected members of parliament, chairmen, mayors and councillors of local councils "to stay away from parliamentary and local council proceedings respectively until further notice " in protest against what they described as wide-spread irregularities during the November 17, 2012 elections. However, most people in the nation had looked at the planned boycott with derision because the elections were free, fair and credible. All the international  and local organizations that monitored and observed the elections declared that the polls were not only credible but they were well-conducted and they satisfied the  international benchmarks for free and fair elections.