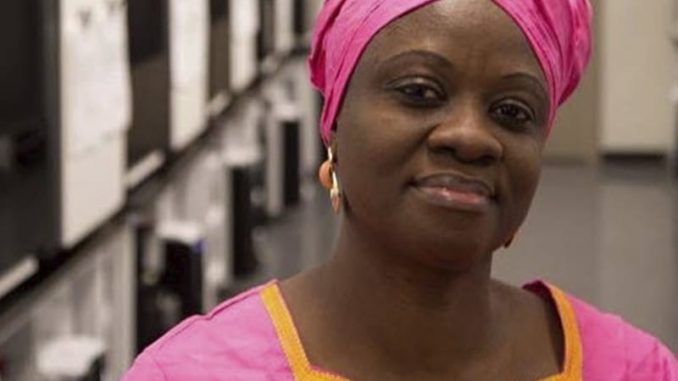 By Kabs Kanu
Possibly responding to criticisms of commissioners of democratic institutions for not speaking out against the anti-democratic atmosphere being engendered in Sierra Leone by President Maada Bio, Former Social Welfare , Gender and Children's Affairs Minister and Publisher , Dr. Sylvia O. Blyden has renewed her calls to Sierra Leoneans to rise up and speak out against the damages being inflicted on the nation's economy and democratic institutions by the Paopa President.
Dr. Blyden's new call on citizens to protect the democracy and economic revival for which many people lost their lives came on the day the Bio Government celebrated its 100 days in power with bitter complaints coming from respondents in TV, radio , newspaper and social media interviews and in buses, podapodas , taxis, offices and street corners  around the country that  President Bio has achieved nothing during the period under review .
The call also came on a sad day when prices of fuel, diesel oil and Kerosine went up by 33%, with petrol price going up from Le. 6,000 to Le 8,000 per litre.
Writing on her Facebook page, Dr. Blyden said the following :
Wrong assumptions on why Commissioners are so silent.It is not that they are afraid to speak out to avoid losing their jobs. Yes, that may have been the case initially but not anymore as they have all now been SACKED without due process by President Bio.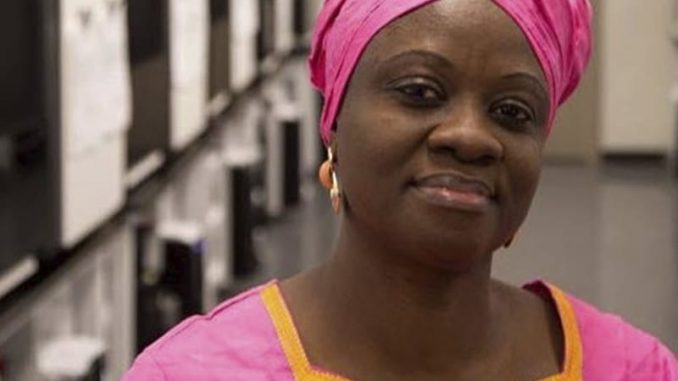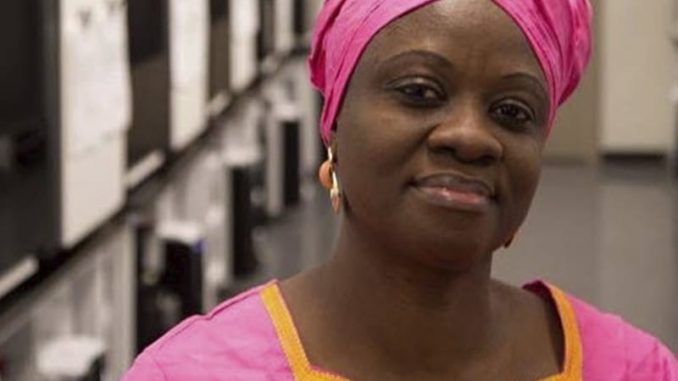 A little over 3 weeks ago, Maada Bio woke up one morning and just like Idi Amin of Uganda used to do, President Bio abruptly announced he has sacked all the Commissioners of all those democratic institutions! That is why we have no Commissioners for those important commissions! Believe it or not, President Bio has SACKED all the Human Rights Commissioners, all the Democracy Commissioners, all the Independent Media Commissioners and just about every other Commissioner needed to make Sierra Leone be a functional democracy.
As soon as he got away with the illegal sack of the ACC Commissioner, he proceeded to sack all the other Commissioners of democratic structures in our country. To make matters worse, President Bio has made NO EFFORT to even announce replacements for them. Even the Public Service Commissioners have all been SACKED!
All the sackings have gone unnoticed because President Bio is enjoying a free ride by courtesy of a seemingly stunned Nation. Sounds unbelievable but this Bio chap is on a mission to install a dangerous hegemony. They are engaging in all kinds of tactics to intimidate and silence democratic dissent inside Sierra Leone.
I keep on raising the ALARMS – just like I used to do for Ebola. Sierra Leoneans should not underestimate what President Bio is doing. He is DAMAGING our country's democratic credentials and in just 100 days, he has taken us backwards in terms of not just the Economy but even our Democratic Freedoms. Imagine seizing travel documents of APC stalwarts on flimsiest of reasons? We need to rise up and speak out or he will never realize the limits of his powers as President.
I have said my piece.
Lonta!