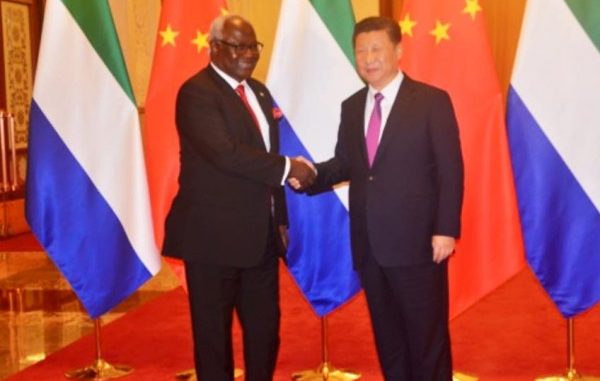 Sierra Leone and the People's Republic of China on Thursday, December 1st, 2016, signed six cooperation agreements, all geared towards lifting the bars of cooperation between the two nations.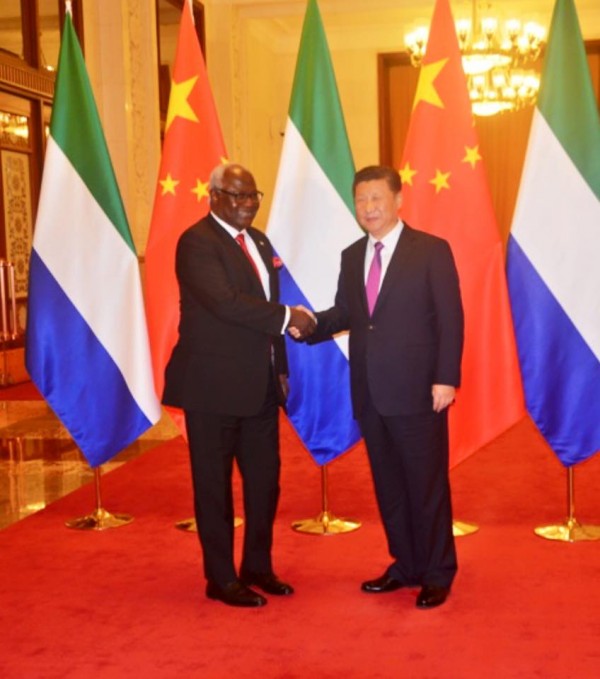 The agreements signed were; West Africa Tropical Disease Research and Treatment Centre (300 Million RMB Economic and Technical Cooperation Agreement), signed by the Minister of Finance; Freetown Ring Road (Limkokwing University to Regent Village), signed by the Minister of Finance; Debt Relief of 20 Million RMB (of previous Interest-Free Loan), signed by the Minister of Finance.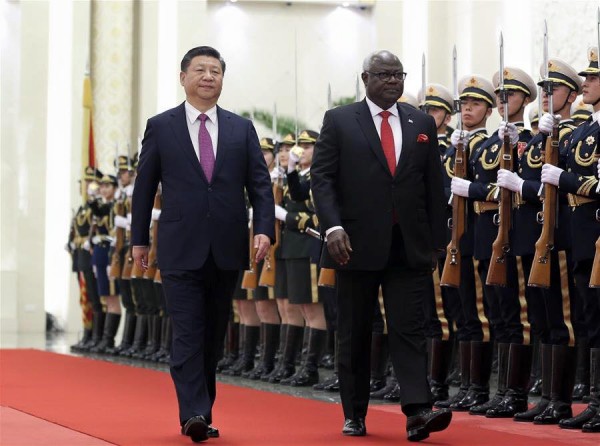 Also signed were; agreement on the Establishment of Consultation Mechanism between the two foreign ministries, signed by the Foreign Affairs Minister; Cooperation Agreement for Hospital Partner Assistance, signed by the Minister of Health; and an agreement on Mutual Visa Exemption of Diplomatic and Service (Official) Passport Holders, signed by the Minister of Foreign Affairs.
In a meeting prior to the signing ceremony, Chinese President Xi Jinping in welcoming President Ernest Bai Koroma said, the relationship between the two nations has always been based on mutual trust, respect and win-win and that both countries have always spoken openly for each other on international issues.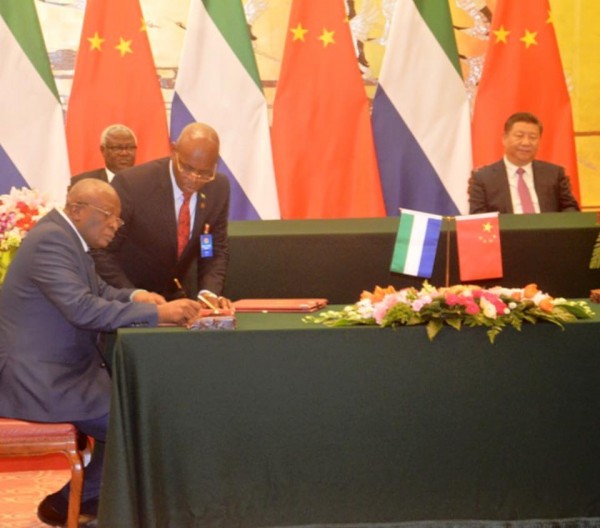 Sierra Leone, President Xi said, has always supported China's representation at the United Nations Security Council. On the South China Sea issue, Sierra Leone, the Chinese President said, was amongst those African nations that supported China's position.
He commended President Koroma for his leadership in holding his country together, given local and international economic challenges and the ebola outbreak.
President Xi also commended President Koroma for his visionary socio-economic programmes which have impacted positively in improving the lives of Sierra Leoneans.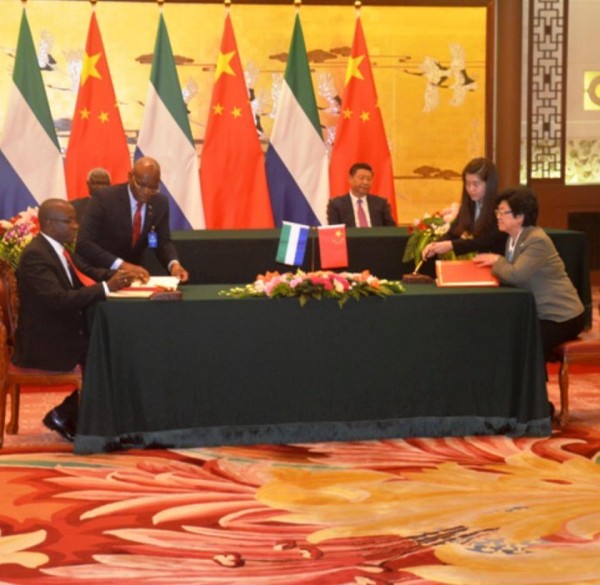 The ties of diplomacy for the last forty-five years, he said, have helped to strengthen the ties of friendship between the two countries.
He urged President Koroma to utilize the scaled up bilateral relations through comprehensive, strategic cooperative partnership in a bid to fully exploit the ten point cooperation package announced during the 2015 Johannesburg FOCAC Summit.
President Xi also announced a five point package for Sierra Leone, including his country's readiness to enhance political trust and mutual interest; support to Sierra Leone's organs of government through regular exchanges and capacity development.
With China serving as Sierra Leone's largest trading partner, President Xi said that China will build on this by encouraging Chinese companies to invest in large value chain projects in Sierra Leone.
The Chinese President approved a debt cancellation of twenty million Yuan to ease Sierra Leone's debt burden.
President Xi also provided a three hundred million Yuan grant support to Sierra Leone's health sector, including the construction of a Regional Centre for Disease Control, also highlighting his country's commitment to the construction of the Mamamah Airport.
President Xi also announced a one hundred million Yuan support towards capacity building for the military particularly Sierra Leone's Naval Wing, further announcing one hundred million Yuan in rice aide.
At the multilateral level, China, he said, will scale up her collaboration in support of Africa on geopolitical international issues, including calls for a reform of the UN Security Council, implementation of the Sustainable Development Goals and Climate Change Agreement, and the democratization of international institutions and organizations.
He commended the leadership of President Koroma as Chair of the C-10 in advocating the Common African Position on reform of the UNSC. He registered his appreciation to President Koroma for honoring him with the highest National Award in recognition of China's outstanding support and intervention in Sierra Leone's fight against ebola.
Responding, President Koroma said, the core of his visit was to express his country's appreciation to China for the timely intervention in the fight against ebola, against which background President Koroma awarded President Xi the highest national honour.
President Ernest Bai Koroma thanked his counterpart for China's support to Sierra Leone's fight against the ebola virus, commending their prompt response which he said, brought about support from the International Community.
He spoke of the major development challenges his country is faced with as a result of the ebola outbreak. He was certain, that China would continue to stand with Sierra Leone.
President Koroma also highlighted his country's current economic diversification drive and the push for foreign investment into the country, calling for Chinese commercial companies to be encouraged to invest in Sierra Leone.
President Koroma assured President Xi of Sierra Leone's commitment to ensuring a favorable investment climate.
On behalf of the people and Government of Sierra Leone, he thanked President Xi Jinping for elevating the bilateral cooperation between the two nations to the highest level. This elevation, he said, has provided "a new platform of engagement" between the two countries.
Both leaders agreed to continue their bilateral and multilateral relationships with mutual trust, mutual respect and closer friendship.
John Baimba Sesay
Information/Press Attaché
Sierra Leone Embassy
People's Republic of China.