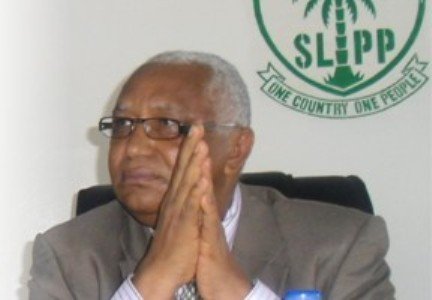 John Oponjo Benjamin is as desperate as hell to occupy the media spotlight and the Bio thugs gave him that opportunity by killing a supporter believed to be associated with the Benjamin odd campaign.
John Benjamin has lost all political relevance in the SLPP. He no longer has the traction needed to consolidate a realistic number to compete in the SLPP flagship contest. Only smart people will realize that John Benjamin has the same violent resume like Maada Bio. Both were involved in all violence instigated by the SLPP during the Civil war and the military intervention of 1992 which reincarnate the SLPP.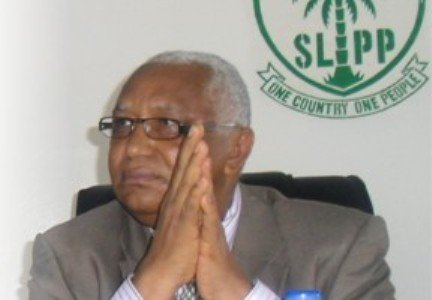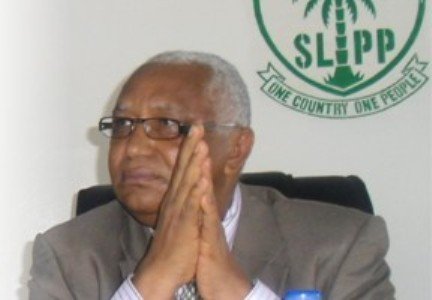 The SLPP was going to be a dead organism (forever) even with the introduction of democratic pluralism ( by the APC) curtesy of the 1991 constitution. John Benjamin is as equally culpable as Maada Bio for committing mass atrocities against innocent citizens of Sierra Leone. John Benjamin is just like a sorrowful crocodile. He can bite more than anyone can imagine. DONT GO TOO CLOSE!!! More violent than anybody can imagine. When he orchestrated the 1992 mutiny, Bio was just an officer lacking the skills and Mindset to kill in mass numbers although he haboured such tendencies. It was easy for John Benjamin to recruit Bio into his gang of violent men that entered the nation's capital in 1992. That bloody gang was named the NPRC.
Who injected BIO with the toxin of violence???
Elite SLPP historians are even shy to answer this question. Only smart people can discover the fact that it was John Benjamin. Why is John Benjamin behaving as if he is innocent or free from violence? Why is he playing so dull on our intelligence??? Why is he trying to hide??? What makes him think that smart guys are no longer around??? Today, SLPP is a tragic party. The leaders of the SLPP must change.
They must depart violence if the SLPP will have to live. Violent war mongers will sink that party. The SLPP has lost its moral character… what a sad day…Knana Kanthe*******