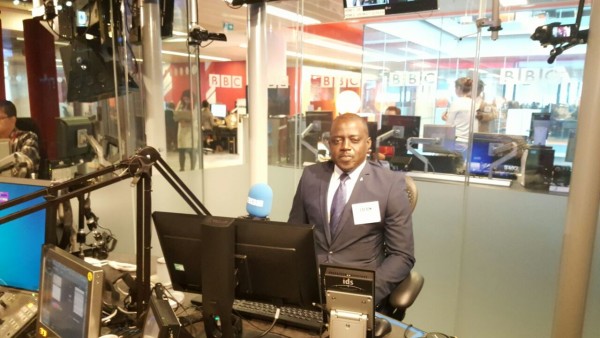 By Sorie Sudan Sesay–
Sierra Leone's Information and Communications Minister has invited the BBC to come to Sierra Leone and see the massive development that has taken place in the country under President Dr. Ernest Bai Koroma's leadership.
Mohamed Bangura was speaking to the BBC's Veronica Edwards shortly after being interviewed on the BBC African Service.
The Minister is in London to attend the ICT Ministerial Forum at the Commonwealth but seized the opportunity to breezed into the BBC office in Portland Place, Central London.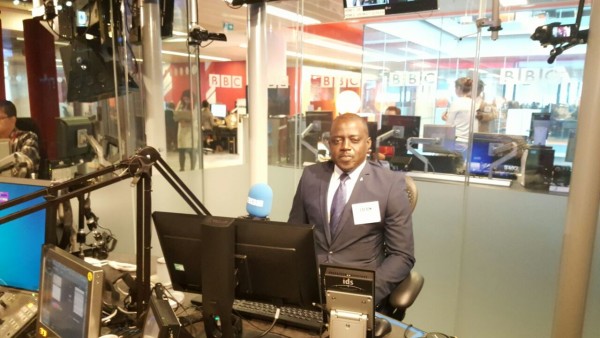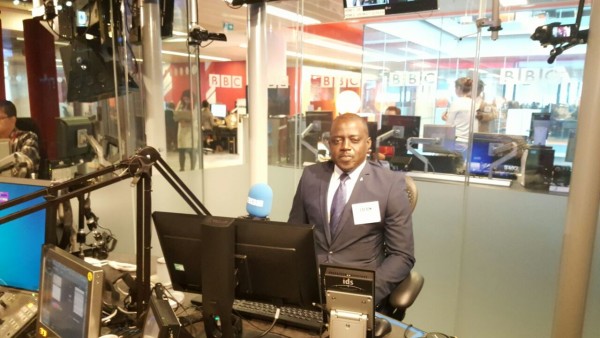 In his meeting with Edwards, Bangura said: "I am personally extending an invitation to you guys to see for yourselves what our government has been doing over the years."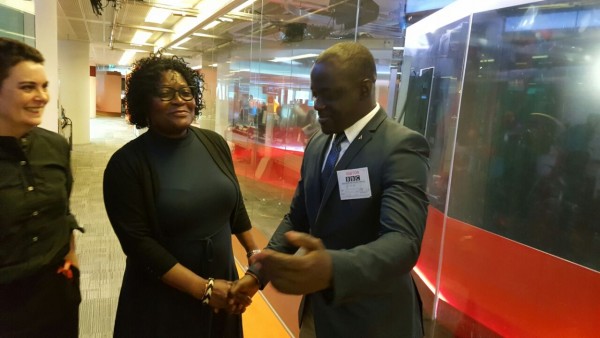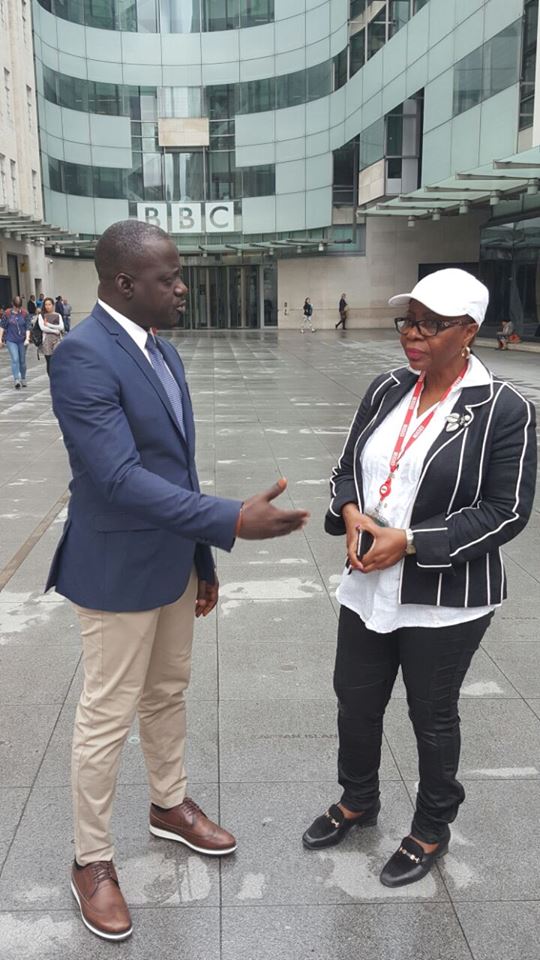 Desperate to showcase the beauties of Sierra Leone and his government especially the major infrasructural development taking place in the country that has been deliberately swept under the carper, the Minister has already instructed his Permanent Secretary to prepare an invitation on behalf of his government to the BBC team to come to Sierra Leone.
The Minister also engaged with some of the BBCs presenters and producers on individual basis including Sierra Leonean born Josephine Hazeley, David Amanor and Veronic Edwards who shared a memorable experience on Sierra Leone particularly her meeting with Sierra Leone's First Lady Sia Nyama Koroma.
The BBC team was so delighted that the Minister made himself available for interview – something quite unfamiliar with African politicians.
Bangura's interview on the BBC will be aired live on the BBC Focus on Africa.