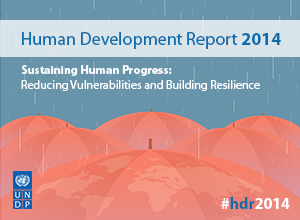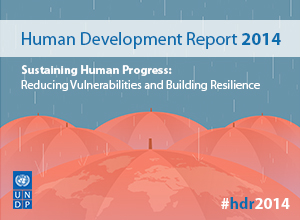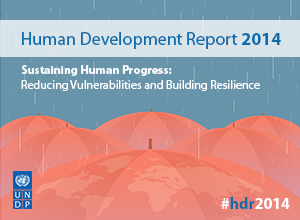 Media Advisory
2014 Human Development Report
Global launch: Thursday, 24 July 2014, Tokyo, Japan.
Sierra Leone launch: Friday, 25 July 2014, British Council Hall, Freetown. Time: 10:00am
The 2014 Human Development Report titled: 'Sustaining Human Progress: Reducing Vulnerabilities and Enhancing Resilience' will be launched on 24 July in Tokyo.
The global launch ceremony will take place at the United Nations University Headquarters with the Prime Minister of Japan Shinzō Abe, the United Nations Development Programme Administrator Helen Clark, and the Director of the Human Development Report Office, Khalid Malik.
In Freetown, the report will be launched by the Minister of Finance and Economic Development, Dr Kaifala Marah and the UNDP Resident Representative/UN Resident Coordinator David McLachlan-Karr, Friday 25 July 2014 at the British Council Hall, 10:00am
The 2014 Human Development Report highlights the need for both promoting people's choices and protecting human development achievements. It takes the view that vulnerability threatens human development and, unless it is systematically addressed, progress will be neither equitable nor sustainable.
About this report: The Human Development Report is an editorially independent publication of the United Nations Development Programme. Free downloads of the 2014 Report, plus materials on the Report's indices will be available online while Africa regional and Sierra Leone specific implications and resources will be available during the Sierra Leone launch on 25 July, 2014.
Media Contacts:
Abdul Karim Bah
Communications Officer