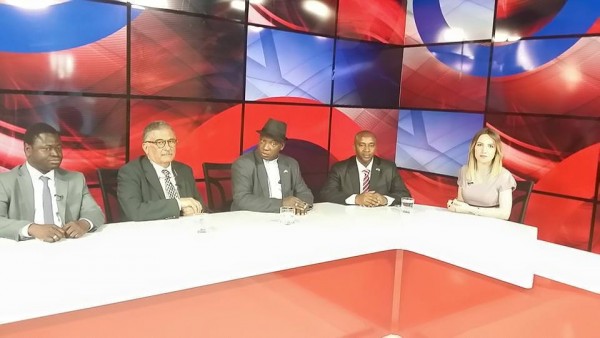 Sierra Leone's Ambassador to the Islamic Republic of Iran, today, Tuesday, 12th May, 2015 paid courtesy calls on senior Government officials and University authorities in the Turkish city of Samsun.
Ambassador Dr. Muhammad B. Fofana met with the Governor and Mayor of Samsun Province, Ibrahim Sahin and Yusuf Zirya Yilmaz and the Rector of the prestigious Ondokuz Mayis University, Prof. Dr. Husan Akan. (See photos respectively).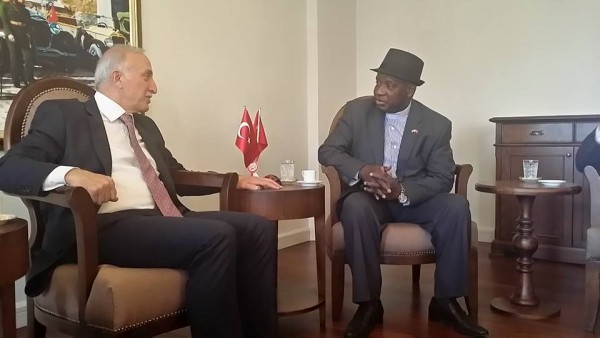 A visit to Haberasks Radio and TV station where he marketed Sierra Leone climaxed his visit.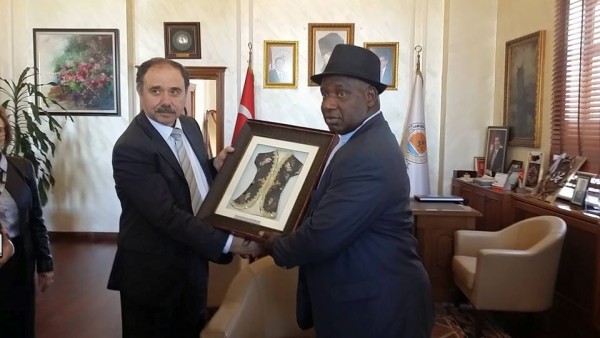 He is in Turkey as Sierra Leone's non – resident Ambassador on an official invitation by the Ondokuz University to be a Guest Speaker for all West African Countries. He will address an International Conference titled: "The Turkish Investment Partnership and Educational Relations in Africa" slated for Wednesday, 13th May, 2015.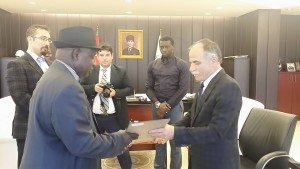 The Ambassador held fruitful discussions of mutual interest during his courtesy calls. The aforementioned authorities assured the Ambassador of their unflinching support to Sierra Leone in the areas of Health, Education and Agriculture, to name but a few.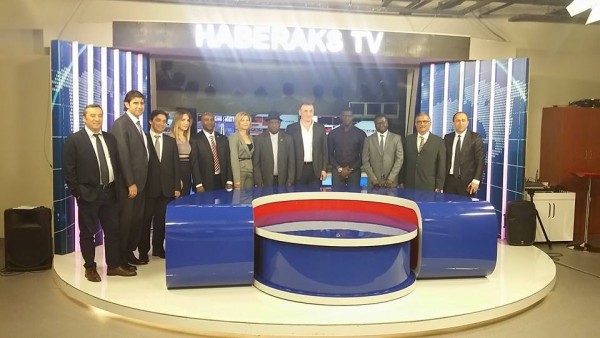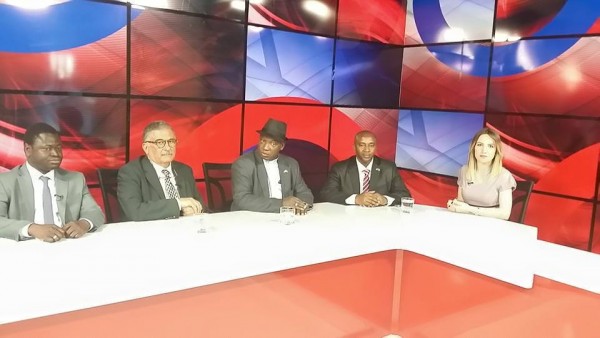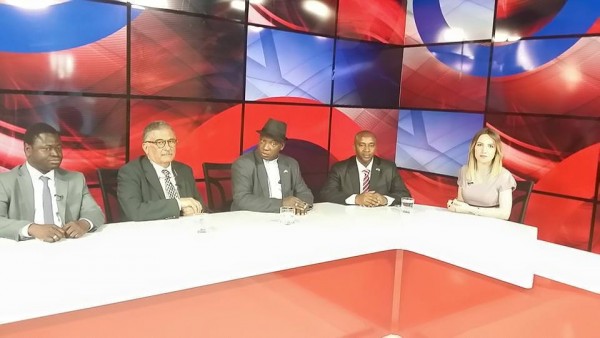 He was accompanied by Sierra Leone's Honary Consul General to Ankara, Sozer Ozel, the Vice Dean of the University and Head of the Faculty of Agriculture, Department of Agricultural Economics, Lecturer at the Physics Department and Advisor for the African students Association in Samsun, Prof. Mustapha Cagtay Tufan and some African students in the university, including a Sierra Leonean, Abu Kamara, pursuing PhD in Geodesy and Photogrammetry who also doubles as the President of the African students Association.