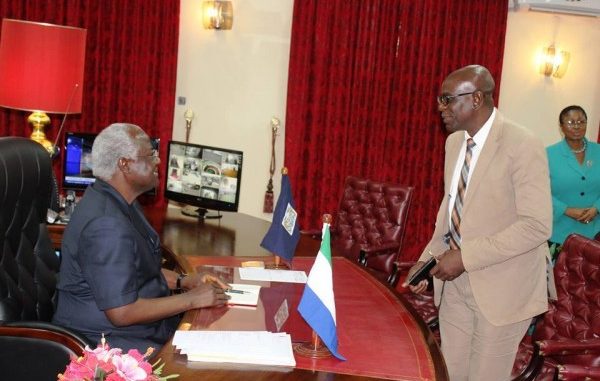 By State House Communications Unit
The outgoing Crisis Manager of the United Nations Mission on Ebola Emergency Response (UNMEER) Mr Amadu Kamara Thursday 19 February paid a farewell courtesy call on President Koroma at a quiet ceremony at State House, Freetown.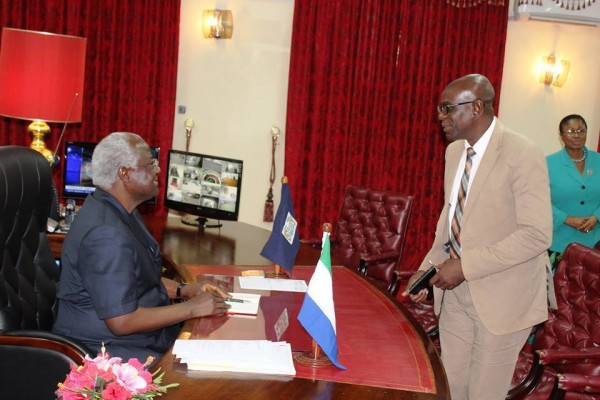 President Koroma, on behalf of government and the people of Sierra Leone, thanked Mr. Kamara for his excellent service to the country adding that he has served as United Nations Resident Coordinator and also as a son of the soil. He expressed admiration for the humility and commitment demonstrated by the UN envoy in the discharge of his functions, saying that he came in at a time when the structures were yet to be put up particularly in coordinating the activities of international and local bodies.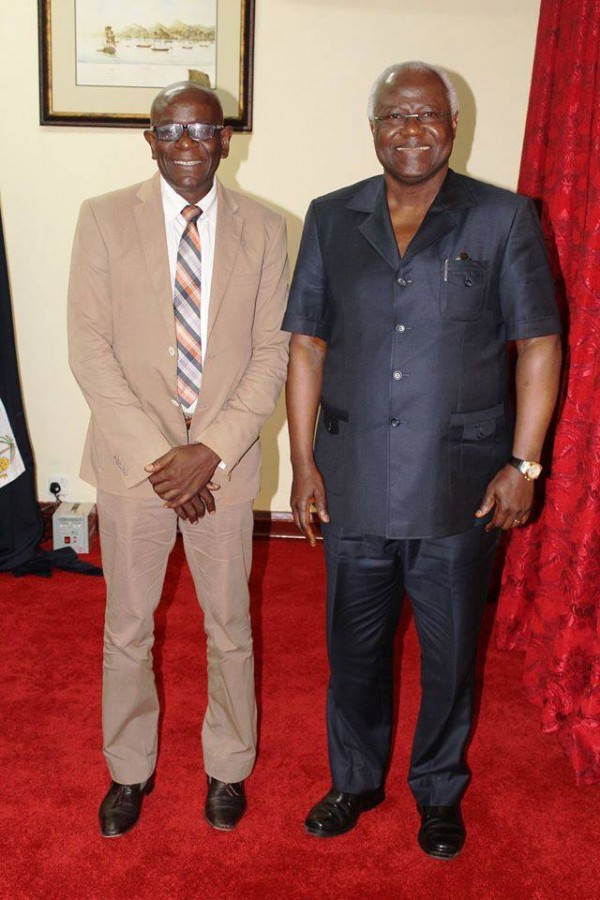 The president said that the object now is to turn around the whole situation and pointed out government's determination to get the country back on track in terms of the pre-Ebola transformation and development trajectory of the country. He noted that the country has always been an example of a success story and that UNMEER will not be an exception. "We are working towards that and you can be assured very soon we will have to ask UNMEER to leave and then take over the development of the country," he said. He wished Mr. Kamara all the best in his new assignment.
Bidding farewell, Mr. Amadu Kamara commended President Koroma's effective leadership, the effort of the National Ebola Response Centre (NERC) and development partners in the fight to combat the disease. He said the waning virus and the imminent victory could be significantly attributed to the effective and exemplary leadership exhibited by President Koroma. Even though the war has not yet been won, he said, "we are significantly in a better place to win the war," he asserted, and said that he would remember this period both as serving his organization and his country.