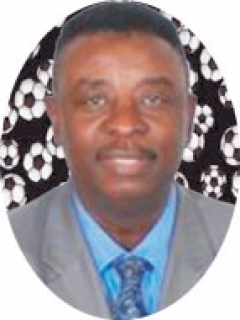 By Dr. Augustine Kamara :
As results of the elections unravel, there is strong indication that President Dr. Ernest Koroma, of the APC party, emerging as the winner of the long awaited exercise. However, it remains to be seen how soon it would take the flag bearer of the opposition SLPP, the Retired General Maada Bio, to swallow the bitter pill of losing and accept defeat from one of the best conducted elections ever, held in Sierra Leone since independence. The fact of reason has been made by the people of Sierra Leone, who have exercised their franchise.
The voice of the nation of Sierra Leone has sent a clear message, that violence is not the answer to our problems, but, development. Another strong message the nation has sent to the world is that, Sierra Leoneans are civilized people and not savages, and we can conduct ourselves in an orderly manner. Some world media reports are still using our youth's unemployment as a stigma of our economic woes without reflecting on the causes. There is not much time to put a defense on spilt milk. The fact is that, our economic problems were created partly, by our unpatriotic national leaders, and mostly by the international rogues who connived, and accomplished the act of plundering our economy for their selfish gains.
DR. AUGUSTINE KAMARA
What has not been galvanized by those impartial media was the fact that, after independence, we were left as ignorant Africans with little knowledge of how to govern ourselves. 'The British policy of divide and rule', or 'The French policy of assimilation'' were the modus operando; and whosoever did not play by those rules was kicked out. It took the guts of a lion or the bravery of people like former President Nelson Mandela of South Africa to break away from the shackles of slavery or apartheid, or colonization, without facing extermination. Luckily the 'Madigba' or President Mandela as known, survived, and made history by defeating apartheid at least from the husk. The scenario of neo-colonization continued, and many freedom fighters in the continent of Africa were still facing threats of extermination, if they did not play by the rules. Sierra Leone was not an exception to the whims of the international monetary fund (IMF) conditionality which messed up with most African states' economies.
Our youth's serenity was invaded by puppets or, stogies of evil machinations or exploiters. The useless war introduced into our country by warlords, wrecked our civilization, and destroyed the fabric of our youths and, development. This is an iota of truth, and our youths have come to endure, and learn how to avoid the evil machinations, to become responsible citizens.
A ray of hope shone on the minds and aspirations of our deprived youths, when President Koroma came on stage as president of a new APC. An APC he transformed into a 'world best'' party, that caters for the welfare of every Sierra Leonean, and hence a star is born; this was the magic of President Koroma's victory that defeated not only Maada Bio, but, Maada's unpatriotic, act of vandalism he demonstrated in the entire country.
As Rome was not built in a day, it would take some time and efforts for President Koroma's visions for our youths, to be fulfilled, and, God willing, in his second term with the rule of law and more firmness in curbing corruption, Sierra Leone will be a paradise for our youths, and all future generations.
Maada Bio woefully failed in his quest to deceive the youths this time, with propaganda of fake promises. His mathematical calculation on the youths' population, being the greatest in number of voters could have voted for him, did not work, as a result, his deceitful plan failed. What he did not realize, was that the entire nation has denounced violence and want to live in peace. The best the Retired General Maada Bio should do is for him to accept the fact that, Sierra Leoneans are not ignorant to the truth anymore. Sierra Leoneans entirely denounce his violence. All Sierra Leoneans now stand for the truth and remain to be peaceful at all times and join hands in developing our nation. It is time to concede, if the results of the elections are not in favor of Maada Bio. So far the elections have been rated by international observers as, being credible let's move our country forward. LONTHA- KARA- BAI!