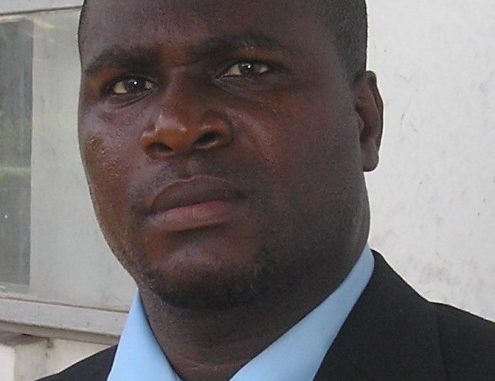 By Mohamed Sankoh (One Drop) : 
Every time I take a philosophical and commonsensical look at some of the happenings at the National Social Security Insurance Trust Fund (NASSIT), I realize that the only way an educated person in Sierra Leone could have a financially secured future is for that person to invest his or her life savings himself or herself. Not to trust it in the care of an institution infested with economic predators!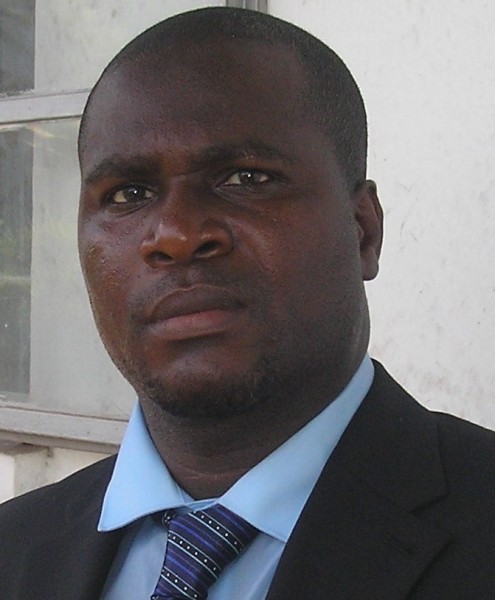 In Krio colloquialism or adage, when the head of a fish is rotten; there is nothing one could do with the trunk or tail. For a very long time, those of us who have been critically following events at NASSIT have long come to the conclusion that its now formers Director-General Samuel Bangura, its Deputy Director-General (of Membership, Finance, Systems and Technology) Gibril Saccoh, and the Director of Investments and Projects Idris Turay, epitomized all what was wrong with NASSIT.
But what could have been expected from, or of, a man who was selling tickets at a London train station for donkey years? What could have been expected from a man who came for an interview with dangling jerry-curls straight from the saloon? What could have been expected from, or of, a man who just after attending the interview for the position of Director-General of NASSIT allegedly took some ladies on a "day's out" at the Lumley Beach and bragged that "the job is already in the bag" because the then Minister of Foreign Affairs, Zainab Hawa Bangura, was one of his buddies? And what could have been expected from, or of, a man who was allegedly more interested in the rhythms of women's buttocks at NASSIT than improving the Trust generally? Samuel Bangura, who is now being referred to in the past tense when the pronoun of Director-General of NASSIT is mentioned, was a classical example of a square peg being squeezed into a rectangle!
Despite it was said that during the interview Joseph Mans Jr (the current Deputy Director-General of Administration, Human Resources, Public Affairs and Customer Services), who is now acting as Director-General, performed very well and top the list; yet the jerry-curled ex-ticket seller at a London train station called Samuel Bangura was given the job. And NASSIT's slide into degeneration began the very day Mr Bangura received his Letter of Appointment. Under his watch, NASSIT's investments became classical examples of how not to invest people's hard earned pension savings. It was also under his watch that that institution became a free-for-all honeycomb. In disrobed language, he was running NASSIT like an unqualified carpenter who was suddenly appointed CEO of an investment bank, as it were Idris Turay and Gibril Saccoh who were actually running the circus called NASSIT.
And talking—sorry, writing—about Gibril Saccoh? This man was more interested in mapping out strategies on how his Sierra Leone People's Party (SLPP) would come back to power than helping protect poor people's life savings and the Trust's investments. During the 2012 national elections, Gibril Saccoh was allegedly said to be the chief fund raising organizer at NASSIT for the Maada Bio Campaign, with the hope that had Mr Bio won he would have been appointed Director-General. And since Mr Bio lost, he had been putting up nonchalant attitude towards his job with the thought that the more NASSIT slides into economic chaos the greater the chances of his SLPP coming back to power. Gibril Saccoh was more of an SLPP Fifth Columnist at NASSIT than someone who has that institution at heart!
And it was that lethal combination of a chronic inept Director-General, a partisan Deputy Director-General of Membership, Finance, Systems and Technology, and a hopelessly-clueless Director of Investments and Projects that has always given NASSIT the colouration of a good-intentioned institution going rotten. And it is not surprising that to prevent the entire basket of fishes from going bad, President Ernest Bai Koroma has finally decided to yank out the rotten ones to prevent the entire basket from total annihilation.
And one of the lessons learnt from recent NASSIT debacles is that when an institution is doing well and there is vacancy at the top; it will be wise to fill that post with an insider not an outsider. Samuel Bangura was an outsider who, before his appointment (or should I rightly write: his selection?), didn't have any clue about the operations of NASSIT. He stumbled his way into the job and began groping like a blind man; and in the process organizing-ly disorganized everything at that once successful institution in his fumbling. The result had always been a disaster waiting to happen if he had not been yanked out!
But is Joseph Mans Jr who, according to the press release of 17 April 2014, "will hold down the duties of Director-General until a substantive holder of the office is recruited", the most fitted person for the job of a caretaker Director-General at NASSIT? Well, only time will tell.
But who am I "to pass judgment over Israel"? The Negro spiritualists of yore would have asked. They would also have asked me: "Where you there when they crucified NASSIT?" I wasn't there, Sir. Except that "sometimes it causes me to tremble, tremble", when I think about my mother's NASSIT's contributions; because I wouldn't want her pension to be nailed on a cross!
medsankoh@yahoo.com/+232-76-611-986