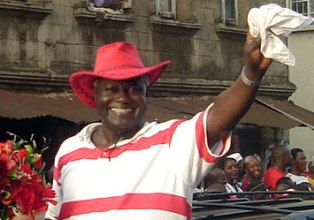 APC LEADER ERNEST KOROMA SAYS PARTY POISED TO  CAPTURE ALL THE SEATS IN THE WESTERN AREA
The Leader of the Opposition All Peoples' Congress party,  Ernest Bai Koroma,  has on Friday told supporters in Freetown that the APC leadership in the Western Area is determineD to deliver the seven seats in the west district , nine-five percent of which will be presidential, "Because the APC is the only party that can deliver Sierra Leone."
Addressing a jam -packed We Yone Hall at the APC National Secretariat,  Brookfields,  Freetown; Mr. Koroma said that the governing Sierra Leone Peoples Party "SLPP don tamtor" meaning the SLPP has become  tired and Sierra Leoneans are now fed up with the green government.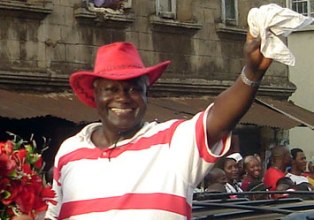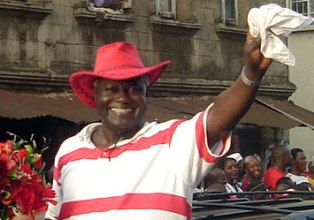 That Norman denial in the press ….

IT IS A BIG LIE  ! !

COCORIOKO  has been told by very reliable sources connected with former Coordinator of the Civil Defence Force ( CDF) , Chief Hinga Norman, that he  never told anybody in the Sierra Leone press that stories linking him with a sensational switch to the People's Movement For Democratic Change ( PMDC ) were false.

Norman , according to the sources from both the CDF  and the PMDC  did not issue any release .Instead the former Minister of Internal Affairs has refused to comment on the rumors and press reports that he planned to move over to the PMDC. . 
READ