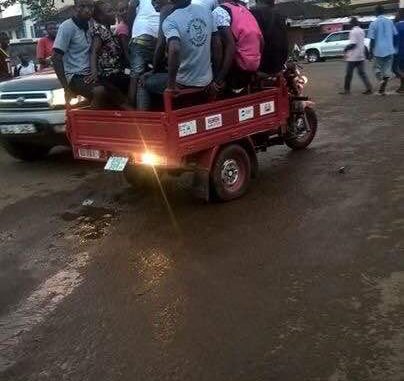 *MEDIA ADVISORY
The waste management youth group spotted on Wednesday 17th May, using an Operation Clean Freetown (OCF) tricycle to transport passengers, has been disqualified from the scheme and the tricycle and waste management equipment have been removed from their possession.
As part of the investment in Operation Clean Freetown, over 1000 young people in Freetown and WARDC have been trained and equipped to set up door-to-door household waste collection businesses. They are also receiving ongoing business development support to give their businesses the best chance of success.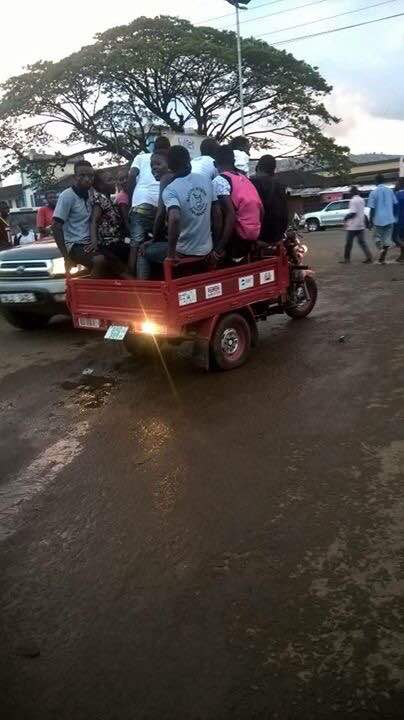 Such an opportunity comes with responsibilities and all the youth groups were required to sign a Memorandum of Understanding (MOU) with their councillors, and either Freetown City Council or WARDC. This MOU set out the terms of engagement, and collective and individual roles and responsibilities of the signing parties to ensure the successful implementation of Operation Clean Freetown in improving the solid waste management situation of the Western Area.
The MOU states that the tricycles provided to the youth groups should only be operated by an experienced licenced driver who is a member of the group, and only used for waste collection and disposal within the designated ward, with sanctions for defaulters.
When, on Wednesday 17th May, the waste management youth group recruited to service Ward 333 in Goderich, was identified using their ward's OCF tricycle to transport passengers, members were asked to provide an explanation. Their explanation was judged to be inadequate, and as a consequence, they have been disqualified from Operation Clean Freetown, and the tricycle and the cleaning equipment removed from their possession.
Under Operation Clean Freetown, over 1000 young people in Freetown and WARDC, many of whom were unemployed, have been given an excellent opportunity to develop a viable waste management business, with potential for growth. Operation Clean Freetown is an important initiative which will help improve public health in the city. Decisive action has to be taken to remove those whose actions threaten its success.
Saidu Conton Sesay, the Chief of Staff says: "We each have to take individual responsibility for our own achievements and failures in life. Achievement is a combination of self-help, hard work and a willingness to identify and seize the opportunities for education and self-improvement that present themselves. Sierra Leone needs young people who recognise and work according to those principles."
For more information on OCF visit our Facebook Page – Operation Clean Freetown