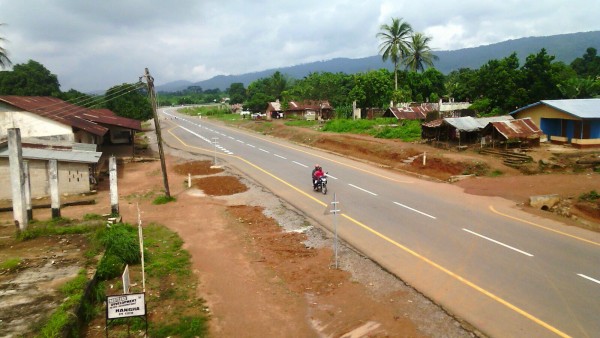 Continuing our series on the Agenda For Prosperity , we have been looking at how ,  despite the ebola outbreak and the constraints and challenges, the President Ernest Koroma Government has been finding time to continue developing Sierra Leone.
Today, we bring you more pictures to depict how President Koroma IS CONTINUING to develop the strongholds of the opposition Sierra Leone People's Party ( SLPP).
This is KENEMA CITY , the regional capital of Sierra Leone's Eastern Region. The Government's magnificent infrastructural developments continue in the city. President Koroma's socio-economic and political developments have brought impressive development projects to Pujehun, Moyamba, Bo and Kailahun, all of them strongholds of the opposition SLPP.