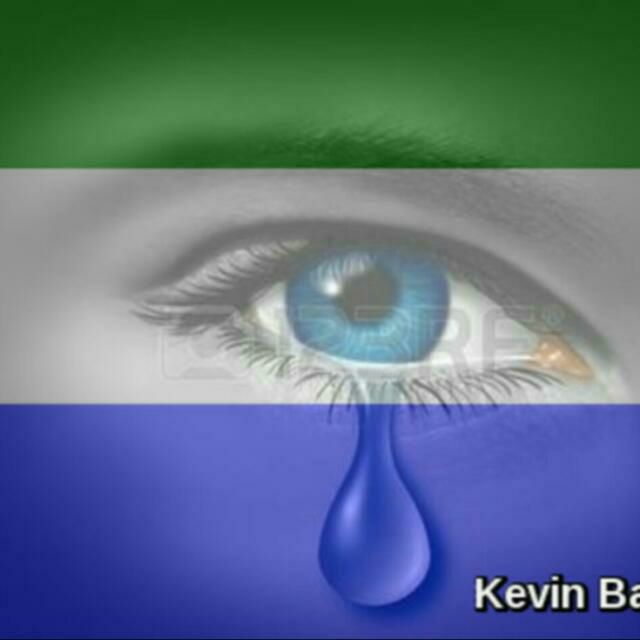 Once again, Mama Sierra Leone is in tears.
Without even allowing her to recover fully from the damaging effects of the Ebola scourge that brought so much pain, suffering and tears in the nation, cruel fate has struck Mama Sierra Leone once again
.
As hundreds, maybe thousands enjoyed their fitful slumber at dawn last Monday, another deadly disaster befell them when the earth gave away and thousands of tons of mud raced down the hilly slope of their dwellings and crushed them to death, sweeping many of them away in dirty ,churning mud while burying others who have yet to be recovered from their slimy graves.
Hundreds of innocent children, youth, mothers . Fathers, uncles, aunts have perished. The death toll is expected to hit a thousand or more with hundreds of homes and a church whose congregants were having an all night prayer service remaining deeply embedded under the earth that covered them .
As our communities are rent once again by the all too familiar and pitiful scenes of wailing of grief and lamentation for the souls lost. COCORIOKO would like to convey our heartfelt condolences to the families of all the victims of this latest disaster to strike our pitiful nation..We pray for the peaceful repose of their souls and that they enjoy eternal bliss in the arms of the Lord who loves them.
While efforts are continuing for the recovery of the bodies of the hundreds more missing and plans are stepped up to house those who have been rendered homeless by this diabolical disaster, this is not the time for recriminations and pointing of fingers of culpability at anyone for an age-old problem that predates the ascendancy to power of the present All Peoples Congress ( APC) government or the Sierra Leone People's Party (SLPP ) administration that reigned before it.
There was always going to be such an environmental disaster because we have not listened to wise advice not to build homes on the precipice or slopes or bottoms of hilly landscapes ,whose woods and forests we have also stripped bare, that span our capital..
There are those venomous and despicable characters among us who will always politicize everything, even a national calamity.
We will not dwell on their ravages and the additional pain they ate bringing on the nation.
Right now, it is time for mourning . The government has declared seven days of mourning in the nation . We mourn with all the members of our communities who lost families , friends, neighbours and associates, children, wards, parents and families.
There is a time for every purpose. When we have buried all the victims and done with our mourning, it will be time for postmortem examination of the causes of the disaster (Which we all know anyway ) and begin to seriously consider measures to be taken to avoid a recurrence..
At this time, we re- echo government's call on all our international partners of progress, stakeholders and goodwill nations and organizations to come to our aid once again.
The floods and mudslide disaster have wreaked untold havoc that will affect our economy , social programs and the welfare of a huge number of our people once again. We call on nations and organizations to come to their help.
We thank all the nations and organizations that have started coming to our aid.
We hope God will take away from us daunting problems of this nature which keep popping up when we have recovered from others .
Our sympathy to you, Mama Sierra Leone.
.