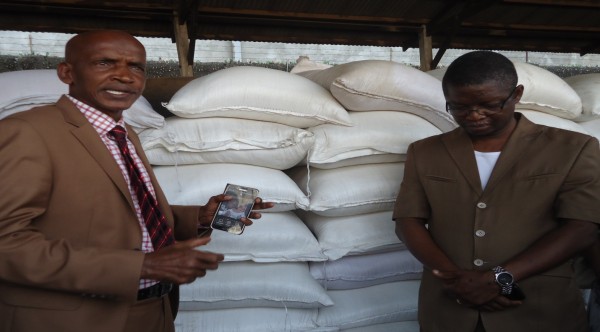 By Siraju Bah : 
100 bags of rice has been donated to affected ebola survivors in the Kaialahun District by Alhaji Borbor Bah, Social Advice to the President and a business tycoon as part of his contribution to the fight against the Ebola scourge. The ceremony took place at the Ibrahim Bazzy Stores Kennedy Street in Freetown on February 3, 2015.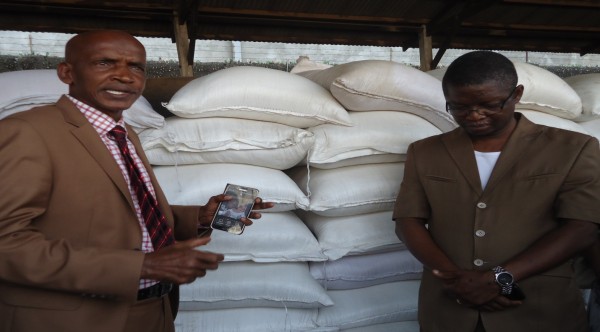 Presenting the bags of rice, Alhaji Borbor Bah said that the donation is a token of gesture to the people of kailahun and should be used to support all affected Ebola survivors without regard to tribe or political party affiliations. He reiterated that the donation should be distributed to deserving Ebola survivors in the Kailahun District.
He noted that the President has been working very hard in combating the virus and therefore needs the support of other well-meaning Sierra Leoneans to compliment his effort. The Social Adviser to the President noted that the unflinching determination of President Koroma is worth emulating and as a result has made this donation to those that are most seriously hit by the virus to show solidarity with the survivors in the district.
He applauded the effort of the President saying that President Koroma is a leader that cares so much for his people and has been working assiduously to improve the lives of the ordinary man. Alhaji Borbor Bah encouraged his audience to comply with medical advice and refrain from touching and the washing of the dead.
Receiving the bags of rice, the Resident minister East Maya Kaikai noted that the donation is laudable and expressed his gratitude on behalf of the people of Kailahun and assured the donor that the rice will be distributed judiciously.
The Minister said that they are winning the fight against the virus in the Eastern Region pointing out that the cases that are recently reported in Kenema emerged from the Red-Cross centre where they have medical practitioners. He said they are on top of the situation since they have their teams ready to make immediate response whenever there is a situation. He went on to say that their contact tracers, surveillance officers and all stakeholders are poised to face whatever challenge that may arise but Ebola must go.
The Deputy Minister of Labour and Social Security Augustine Nyuma Kortu  joined his colleague in thanking Alhaji Borbor Bah for his humanitarian gesture in supporting Ebola survivors in the district.
.