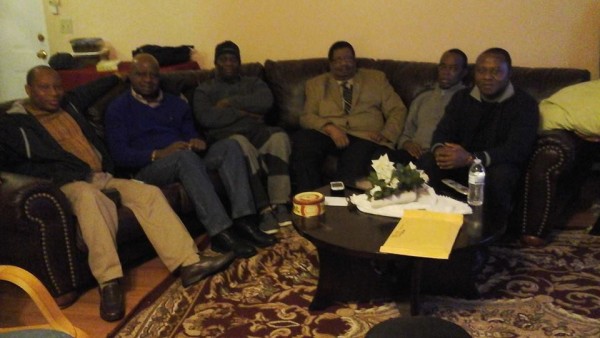 One of the axioms of the ruling All People's Congress (APC) is love and solidarity with members of the party. President Ernest Koroma has always told party members to always go the extra mile to sympathize with members who are indisposed. It was in this spirit that the executive and advisory council of the party visited founder member and one of the kingpins of the party, Mr. Amidu Thoronka over the weekend to show their solidarity with him following his recent indisposition.
Mr. Thoronka, one of the foot soldiers of the party, who helped to make the New Jersey Chapter possible, was very delighted for the visit and for the demonstration of love by the party which further strengthened his resolve to always be an active member of the APC. He thanked the executive and advisory council for their gesture .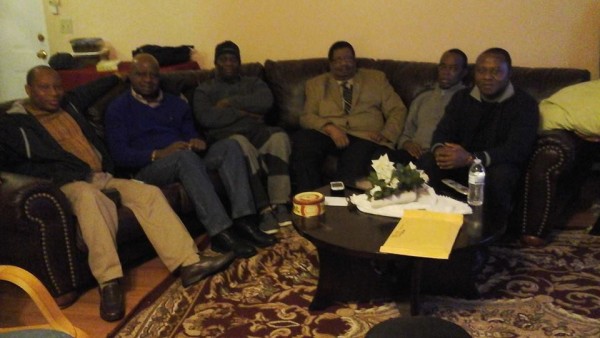 In the photo, from left : Messrs Pavi Jalloh, Thoronka, Kabs Kanu, Alimamy Turay, John Samba and Kuyateh.
The President of the Chapter, Mr. Pavi Jalloh made a statement on behalf of the party, while Rev. Kabs-Kanu gave a statement on behalf of the Government. Oher statements,  on individual basis,  followed by other members present. All of them reaffirmed the love and appreciation of the party to Mr. Thoronka.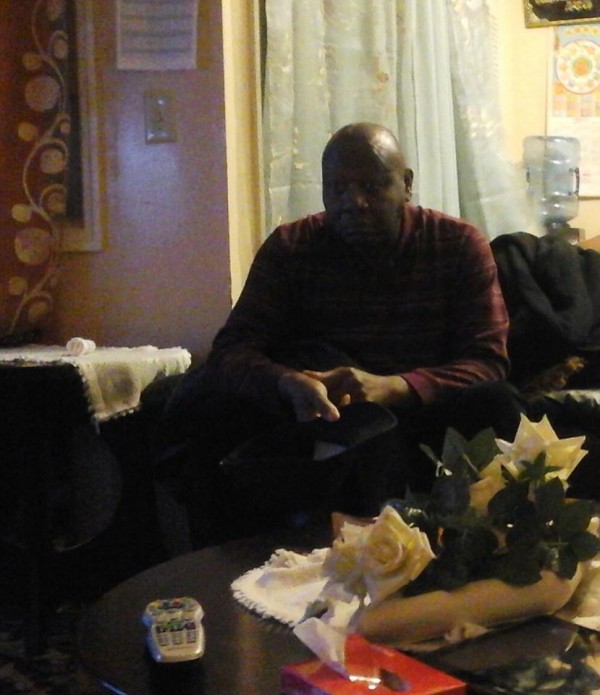 Mr. Santigie Koroma was also at the meeting
The APC delegation was made up of Rev. Kabs Kanu , a member of the advisory council ; President Pavi Jalloh; the Secretary General, Mr. Alimamy Turay; and advisory council members Messrs Santigie Koroma, Mr. John Samba and founder member Mr. Alfred Kuyateh.
READ THE FULL STORY IN COCORIOKO AND A PICTORIAL DISPLAY.