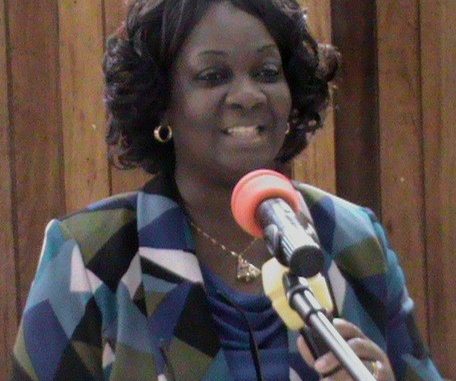 By Jonathan Abass Kamara and Kadrie Koroma
Deputy Health and Sanitation Minister 1, Madina Rahman has called on the Sierra Leone Medical Students' Association (SLEMSA) to raise a nationwide awareness about the different types of Hepatitis, noting that it is one of the most prevalent and serious infections in the world.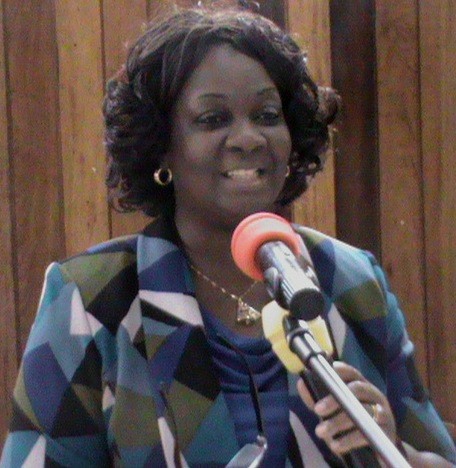 Deputy Health and Sanitation Minister 1, Madam Madina Rahman
Delivering her keynote address on the theme: "Prevent Hepatitis, Act Now", at the 2nd Annual General Assembly of the Sierra Leone Medical Students' Association (SLEMSA) held at the Sierra Leone Bank Complex, Kingtom in Freetown, Madam Rahman reiterated that the gathering provides an opportunity to raise awareness about the different types of Hepatitis: what they are and how they are transmitted. She opined that it is closer than we think or know and important to know who at risk, and the various preventive methods of treatment.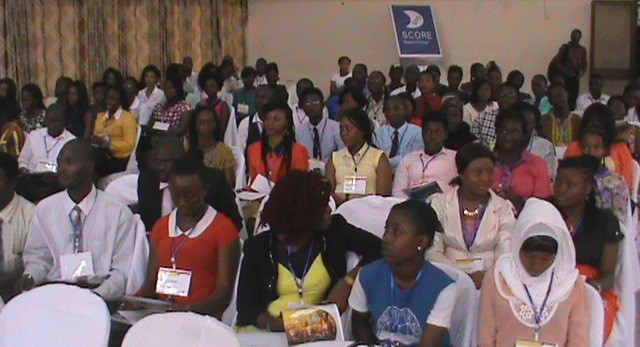 Cross section of the audience
Many people including health policy makers, she said remain unaware of its health implication, adding that approximately 500 million people are globally infected with the virus, and one in 12 people live with either hepatitis B or hepatitis C infection, and that if left untreated and unmanaged B and C can lead to liver cancer or what she referred to as cirrhosis.
The Deputy Minister told her audience that hepatitis is highly contagious and easily transmitted through contaminated food and water, infected mother to child at the time of birth, unsafe sex, exposure to ineffective blood and other infected body fluids. With all these, yet hepatitis the keynote speaker said is frequently preventable and treatable, and sometimes also curable. The prevention she maintained starts at birth, with an effective and safe vaccine, adding that for hepatitis C, prevention is still depend on safe blood transfusion, safe injection practices and safe sex.
She told the gathering that some other health practices like proper screening of blood used for transfusion, use of sterile injection equipment, and consumption of safe food and water can provide best protection and prevention from viral hepatitis infection.
Madam Rahman reiterated Government's commitment in building a resilient heath system across the country, adding that as a government they would strive to ensure that additional fund is provided to cover health workers as defined in the strategy.
The Deputy Minister on behalf of the ministry and the Minister, Dr. Abu Bakarr Fofanah expressed gratitude and appreciation to SLEMSA for the good work, and assured them of a resourceful collaboration with all partners to prevent and control viral hepatitis in the country.
Guest Speaker and Senior Lecturer and Acting Head of Department, Chemical Pathology, College of Medicine and Allied Health Sciences (COMAHS), Dr. Isata Wurie told her audience that Hepatitis B is 10 times more infected than HIV, describing it as a silent killer. "It affects about 2 billion worldwide" Says Dr. Wurie. More resilient the Guest Speaker said survives up to 7 days independently, and incubation average 40-90 days.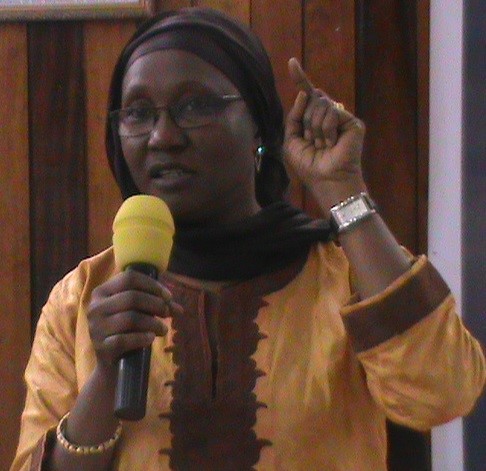 Guest Speaker, Dr. Isata Wurie
She admonished students to go for Infection and Prevention Control training as they go for clinical practices noting the exposure and management of the disease, and dilated on the need for advocacy, clear policy and guidelines on pre and post exposure prophylaxis, staff sensitization and training, and access to treatment.
Dilating on the aspect of prevention, Dr. Wurie encouraged the students to promote vaccination, education, the use of personal protective equipment, pointing out that the disease is 50-100 times more infectious than HIV, and that 15-20 percent is acute infection acquired from known contact.
She congratulated the students and looks forward to a resourceful delibe