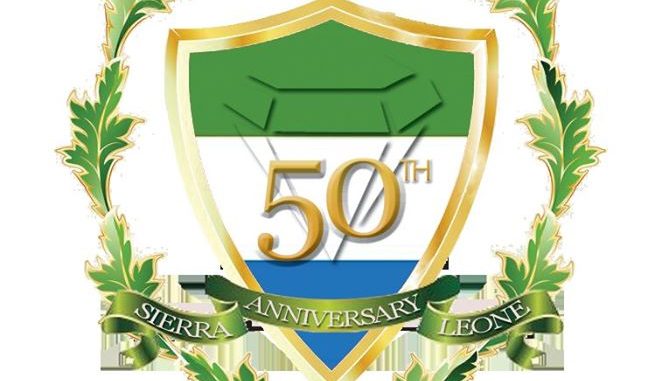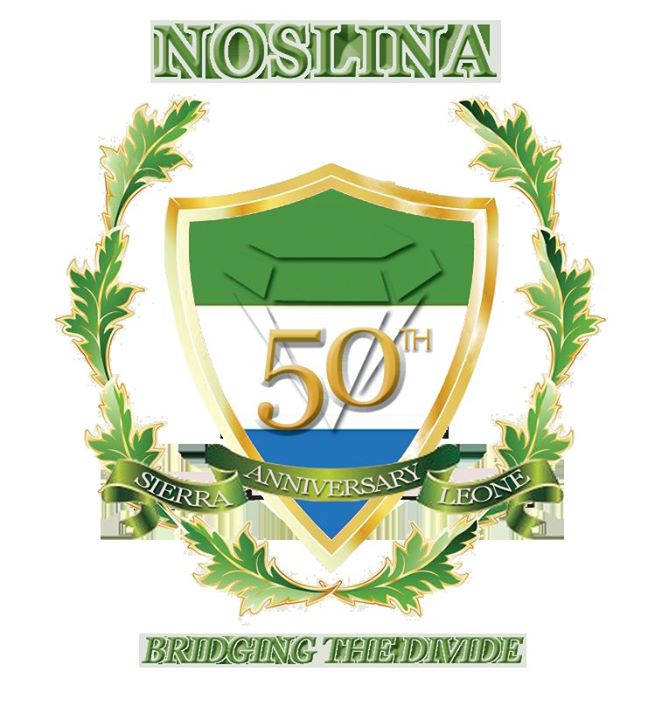 WASHINGTON, DC:
National Organization of Sierra Leoneans in North America (NOSLINA) elects Disease Expert Dr. John Davies-Cole as Chairman of the Board of NOSLINA
FOR IMMEDIATE RELEASE OCTOBER 16, 2014 Contact: Kwame Fitzjohn, PAO Phone: (+1-202) 696-0046 Email: noslina2011@aol.com Website: www.noslina.net
WASHINGTON, DC: The National Organization of Sierra Leoneans in North America (NOSLINA) wishes to announce it has elected Disease expert Dr. John Davies-Cole to succeed Mr. Minkailu Jalloh, an IBM engineer of 25 years standing, as the Chairman of the Board for the 2014-16 term.
At the completion of the Election this month, Mr. Mohamed Barrie, Sierra Leone Honorary Consul of New England States and NOSLINA Board Member aptly remarked, "Sierra Leone and our people need us now more so than ever."
With Sierra Leone currently ravaged by the Ebola plague, NOSLINA's show of confidence in Dr.Davies-Cole to become its new Board Chairman could not have come at a more opportune time. Davies-Cole is the Chief Epidemiologist for Washington, DC, the capital of the United States. He was a World Health Organization (WHO) Fellow and with extensive experience in epidemiology, disease control and water and sanitation projects, he supervises a team of epidemiologists that are responsible for preventing diseases and outbreaks in the nation's capital. He is also an Adjunct Professor in Global and Public Health at the George Washington University.
In a dynamic move, Ms Suna Nallo, Organizational Behavior and Human Resource Management Professional, was re-appointed Executive Director of NOSLINA during the Elections, as well, which are held biennially. With this re-appointment, the 16-year-old organization could not be positioned better as the leading global Sierra Leone diaspora group to take on the challenges presently confronting Sierra Leone. From the outset of the Ebola crisis, Ms Nallo has been in the forefront of championing the cause of providing crucial support to victims in a life-or-death predicament in the Sierra Leone homeland. Under her aegis and in coordination with Mr. Alpha Jabbie – NOSLINA's new National Coordinating Director based in Atlanta – the organization recently sent a shipment of approximately 5,000lbs of much-needed medical supplies to Sierra Leone via Brussels Air.
Dedicated, hard-working and loyal erstwhile NOSLINA Board Member, Ms Audrey Pabs-Garnon was elected Vice Chair of the newly-reconstituted board. A long-standing Early Childhood Educator/ Consultant, Pabs-Garnon comes with a wealth of experience and connections. She recently chaired NOSLINA's Biennial Events Committee under whose auspices SIERRA LEONE DAY was introduced at the Smithsonian National Museum of African Art during the summer.
Among other activities of SIERRA LEONE DAY, the highlight was a Masquerade show Pabs- Garnon's team mounted of Mende traditions, cultural acts, and dance routines performed by the popular Tegloma (a Sierra Leone world-wide ethnic-based organization) – a spectacular show that wowed the standing-room-only audience of, primarily, Americans. The Smithsonian African Art Museum was very thankful to NOSLINA for SIERRA LEONE DAY, a day of enriching, innovative and culturally-uplifting activities.
NOSLINA looks to all Sierra Leoneans and friends of Sierra Leone in the Diaspora and at home to join hands with the organization as it embarks on a new term, advancing work in its key areas of Education, Health and Sanitation and Cultural Arts under which banner NOSLINA proposes to create a National Cultural and Arts Center for Sierra Leone.
ABOUT NOSLINA: Since March 1998, NOSLINA has served as the leading Sierra Leone Diaspora organization in the US. Its core values and operational code are based on the unique diversity of its membership. Accordingly, it promotes the interconnectedness of its members within the US and strengthens links between the Diaspora and homeland. Specifically, the group has been supporting community projects and other initiatives at home in such areas as education; health and sanitation; cultural arts; advocating good governance and citizenship; and publicly recognizing Sierra Leoneans and individuals of Sierra Leone descent or parentage, friends of Sierra Leone and related entities in the Diaspora for their professional accomplishments and distinctive contributions to Society.
BOARD OF DIRECTORS
John Davies-Cole
Chair
Audrey Pabs-Garnon
Vice Chair
Alpha Jabbie
National Coordinating Director
Minkailu Jalloh
Immediate Past Chair
Mustapha Kamara
Recording Secretary
Sorie Tarawally
Legal Counsel
Melbourne Garber
Kwame Fitzjohn
Fatmata Barrie
Mohammed Barrie
Mumbie Fredson-Cole
Sarah Suma
Rudolph Jackson
Saidu Yansaneh
Bunmi Davies
Ernest Cole
REGIONAL REPRESENTATIVES
Abdul Iscandari, Midwest U.S.A.
Patrick Jackson, Southwest U.S.A.
Rosamond Luke, Canada
Eugenia Chinsman, Krio Descendants Union
EXECUTIVE DIRECTORATE
Suna Nallo
Executive Director
Eugenia Palmer
Associate Executive Director
Hassan Jalloh
Financial Secretary
Hamjat Jallomy Bah
Webmaster
EMERITI CHAIR
Cecil Blake
Don Taylor