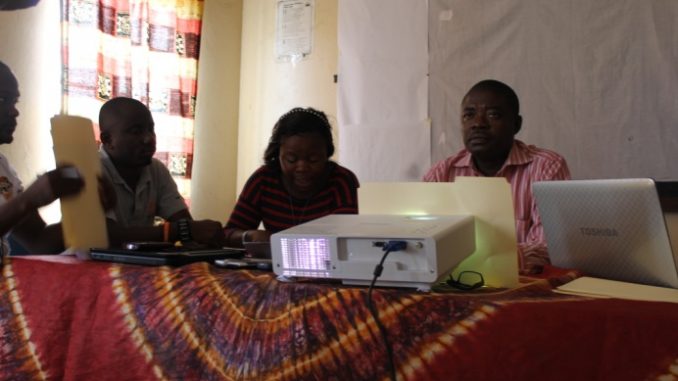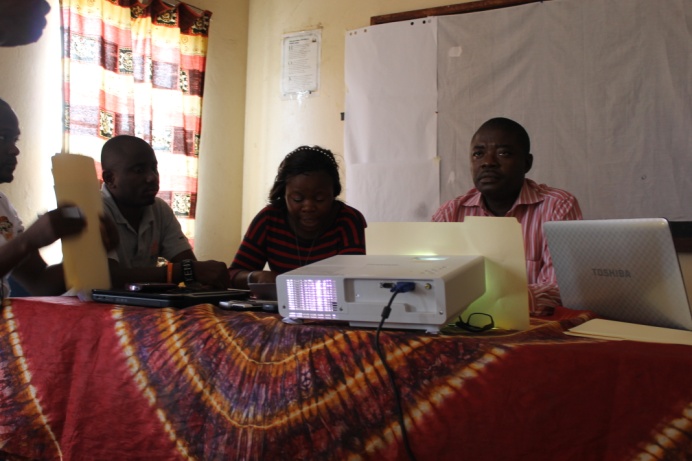 By Abubakarr Kamara :
Executive Director of Health Alert, Victor Lansana Koroma says more funding on health could also mean more jobs within the health sector for Sierra Leoneans.
Mr. Koroma, who is part of the Budget Advocacy Consortium, made this statement at an orientation ceremony held last Saturday at the Grassroots Empowerment Movement (GEM) Hall on John Street. The coordination of 20 journalists and 30 Civil Society Organizations' (CSOs) convened to discuss the country's budget on health and see how they can put pressure on government to increase its spending on health in line with the Abuja Declaration.
The Abuja Declaration urges African Union (AU) members to allocate at least 15 percent of their annual budget to health care by 2015.
Mr. Koroma said funding for health care at the moment remains short of requirement and is very unevenly spread across countries adding that USD 31 Billion will be needed annually to meet the continent's 15 percent health funding targets according to UNAIDS.
"According to Michael Sidibe – Executive Director of UNAIDS, under the HIV/AIDS experience, a renewed and bold commitment is essential. We now know that smart investment will save lives, create jobs, reinvigorate communities and further boost economic growth in Africa," he said.
Mr. Koroma disclosed that the Government of Sierra Leone has signed up to the Abuja Declaration, meaning that it has committed to spending 15 percent of its total budget on health. He said in 2012, the Sierra Leone Government committed 10.5 percent of its total budget to health (that is an estimated Le 195 Billion (excluding salaries) noting also that this still leaves a gap of an estimated Le 84 Billion (excluding salaries) if the Abuja target is to be met.
"The World Health Organization (WHO) has advised governments to spend at least USD 54 per person in order to provide basic health services. Based on calculations from the 2013 budget, the Sierra Leone Government will not meet this benchmark. A mere USD 6 per person is planned to be spent, leaving a large gap of USD 48 per person. Funds allocated centrally are not disbursed on time or not fully transferred. In 2011, only 17.8 Billion Leones out of the budgeted Le 19.6 Billion was actually transferred to Local Councils, leaving a shortfall of Le 1.7 Billion.
Dr Mohamed Yillah of MamaYe said that the Budget Advocacy Consortium is asking the Government to keep its promise to save more lives of Sierra Leonean mothers and babies by significantly increasing its spending from less than USD 10 (Le 43,000) per person towards World Health Organization's (WHO's) recommended USD 54 (Le 230,000) per person.
"The Government should ensure timely disbursement of funds into health services as this will allow timely health interventions to save lives of mothers and babies. The Budget Advocacy Consortium will continue to work with government and serve as a reminder to government of its financial commitment to health, in addition to timely disbursement of funds," he added.
However, according to a data compiled by WHO, Liberia, Madagascar, Malawi, Rwanda, Togo and Zambia have met the 15 percent goal while five other countries are spending at least 13 percent of their annual budget on health. On aggregate, spending on health has increased to 10.6 percent from 8.8 percent, though AU member States have regressed and are now spending less on health than they were in 2001.
The Budget Advocacy Consortium comprises of World Vision, Save the Children, Health for All Coalition, Budget Advocacy Network, Health Alert, MamaYe and WASH Consortium among others. Its theme for this fight is 'Keep the Promise-Invest in Health Care to Save Lives'.