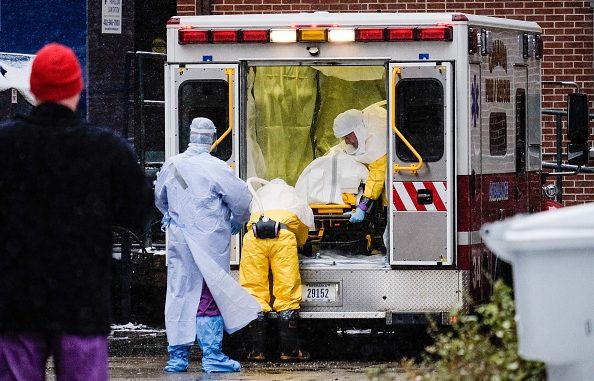 The World Health Organization (WHO) said on Friday that the Ebola epidemic death toll has risen to nearly 5,500 out of 15,351 cases identified in eight countries, reports Huffington Post.
"Transmission remains intense in Guinea, Liberia and Sierra Leone," the WHO said, referring to the three West African countries most effected by the virus.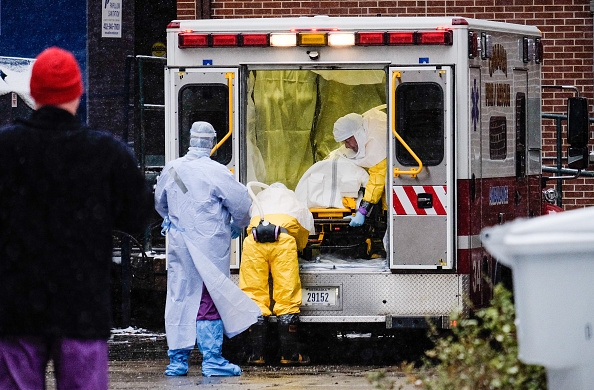 In Mali, six Ebola victims have now died. There are 327 people exposed to the virus being monitored in the capital Bamako.
Ebola, which has a 21-day incubation period, has not infected anyone in the Democratic Republic of Congo in 42 days, reports the Wall Street Journal. The WHO has declared the Democratic Republic of Congo Ebola free. The Democratic Republic of Congo outbreak, which is separate from the West Africa epidemic, claimed the lives of 49 people.
Also on Friday, a Cuban doctor infected with Ebola arrived at a Geneva hospital in Switzerland from West Africa for treatment.
The true overall toll caused by the Ebola virus is difficult to measure because some of the hardest hit areas in West Africa are remote villages.
The U.S. Centers for Disease Control and Prevention (CDC) believes the actual case counts could be between two and four times higher than the WHO numbers.
Ebola is an infectious and aggressive filovirus marked by fever and severe internal bleeding. The virus is spread through contact with infected body fluids. The corpses of Ebola victims can be contagious.
The CDC reports that Ebola symptoms may appear anywhere from two to 21 days after exposure to the virus. The average is eight to 10 days.
A patient has the best chance of recovering from Ebola with a healthy immune system and good supportive clinical care.
Survivors of the Ebola infection develop antibodies that last for at least 10 years, according to the CDC. Patients are often treated by plasma infusions with Ebola-fighting antibodies, such as in the case of Dr. Craig Spencer, who was infected with Ebola.