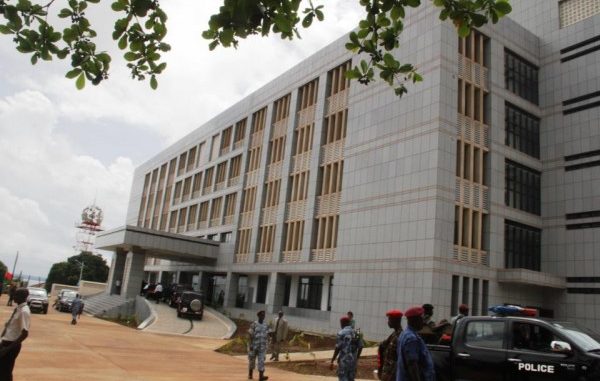 By Melvin Tejan-Mansaray
The Parliamentary Oversight Committee on Foreign Affairs and International Corporation on Tuesday 3rd May 2016 held a familiarization meeting with officials (Dr. Mohamed Gibril Sesay Minister of State I, Ambassador Khadija Bashid Director General, Paul Minnah Deputy Director General and a host of other departmental directors) of the Ministry.
Hon. Dauda J.B Kallon presiding Committee Chairman, informed the officials that his Committee is responsible to provide oversight for the Ministry.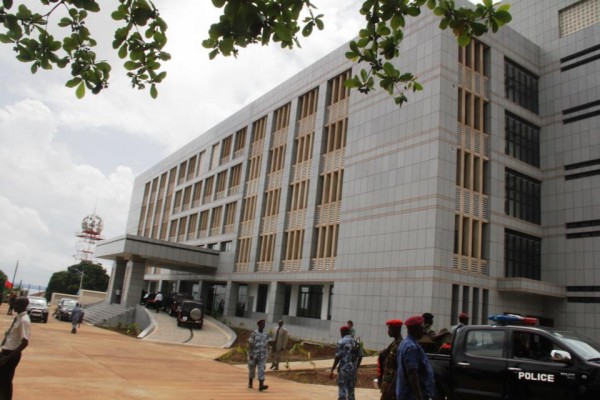 He said: "at the start of every year we hold familiarization meetings to interact freely and openly to know about the workings of the Ministry and for the Ministry officials to acquaint themselves with MPs in the Committee. As a Committee we believe in collaboration and coordination to help us report on the Ministry's activities; for MPs to be able to articulate on policy formulation and other issues. We want to have a clear picture of ourselves to be able to identify ourselves and the issues, this is a friendly interaction to understand and know ourselves by names and also the directors."
Giving an update on the Foreign Affairs Ministry, Minister of State Gibril Sesay expressed his appreciation for the family session which he said will forge a friendly atmosphere.
He told MPs that the Foreign Affairs Ministry is undergoing transformation at the moment to catch up with trend of the 21st century highlighting that they have created new directorates and merge others citing focus on public, social, economic and cultural diplomacy to derive benefits for the country. He also thanked Parliament for approving their budgetary allocation and expressed that: "there are issues of budget approved and what is disbursed but not withstanding we are very committed to transformation and receiving the benefits that comes with it."
He noted challenges in areas of global economy downturn, fall of iron ore prices, rise of new diseases such as Ebola which he said dented the country's image; the rise of global terrorism and instability, religious tolerance which the world can learn from Sierra Leone and voiced on the country's contribution to world peace.
The Minister mentioned the contributions of other nations which he said have varying model of interventions and announced that Sierra Leone is currently vying for representative and leadership positions in the ECOWAS, UN, AU and other global bodies.
In addition, Director General of Foreign Affairs, Khadija Bashid said prior to the institution's reform, the Ministry has been in a dysfunctional state, adding that following a 2012 confab, a bigger organogram is now in the Ministry.
She said policy, protocol and service are done by different Ministers of State, noting that: "There is a political will but staffs are facing capacity and manpower gaps (referencing the absence of a Public Relations Officer, Legal officer and an Economist) "which we have reported to the HRMO, as this is one of our handicaps." She added: "We are experiencing tight allocation; the Ministry is grappling with financial constraint."
However, MPs in their various contributions applauded the Foreign Affairs Ministry, urging them not to forget about a draft work plan; difficulties of Sierra Leonean travelers, status of the country's diplomatic missions and so on.
The Chairman of the Committee nevertheless registered the Parliament's appreciation for the role the Ministry played in ushering donor resources and expertise during the Ebola outbreak but urged the officials that MPs should not only be informed but be involved by way of representation no matter how limited.
Minister Sesay however responded that the country has 21 diplomatic missions across the world of 194 UN countries disclosing plans for new embassies in Egypt and boosting of consulates and missions across the world.
It was however, agreed that Parliament and the Foreign Affairs Ministry meet again to discus matters in detail.
THE TRUMPET