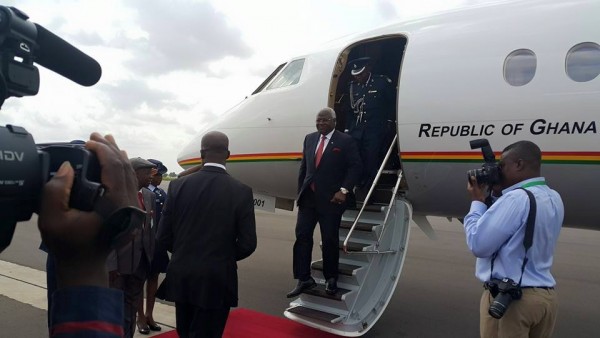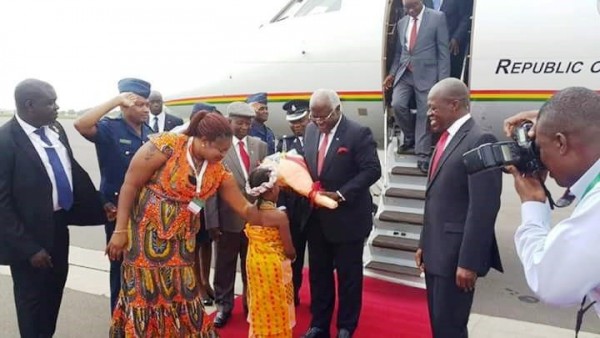 President Dr Ernest Bai Koroma and delegation left this morning Tuesday 19th May to attend the 47th Ordinary Session of the ECOWAS Authority of Heads of State and Government in Accra, Ghana from 18th – 19th May, 2015.
According the Communication Director at State House – Jarrah Kawasu Konte, who is travelling with the President Koroma, "The meeting is about Ebola, security, strengthening regional cooperation and democracy in West Africa". BBC sources say the meeting also include "a proposal that will bind ECOWAS leaders to a two term limit".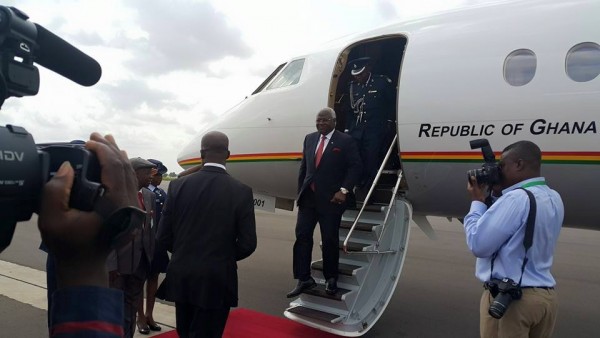 Back home, the Hon. Vice President has held an interministerial committee meeting on decentralisation. This high level organ has been defunct for a long time and its revitalization could not have come at a better time. With Ebola tilting to zero and gov't poised to roll out the recovery program, continuous engagement with local authorities is very crucial.
The dereliction of the Committee has been one of the challenges holding back the decentralisation process. Some high level decision regarding devolution had to be taken at that level but since it had not been meeting, a lot of decisions had stalled. This is welcome news.
Phot credit: State House Communications and John Baimba Sesay