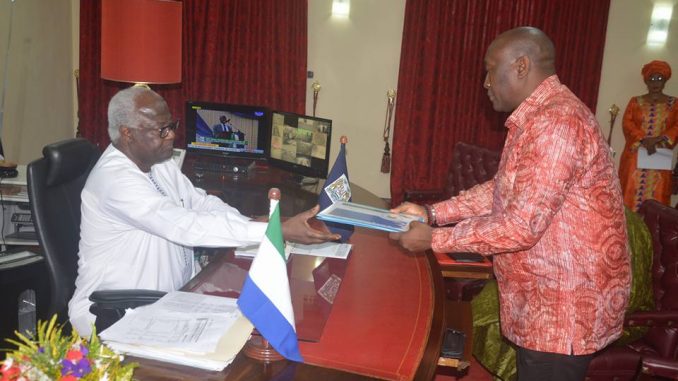 President Koroma receives Energy Report
By State House Communication Unit
The Ministry of Energy on Friday July 21 gave a detailed presentation to President Ernest Bai Koroma on the country's energy sector and the steps taken to improve it. Led by Energy minister Ambassador Henry Macauley, the top brass of the Energy ministry (including the two deputy ministers) briefed the President on the energy situation in the country during the presentation of the report at State House in Freetown.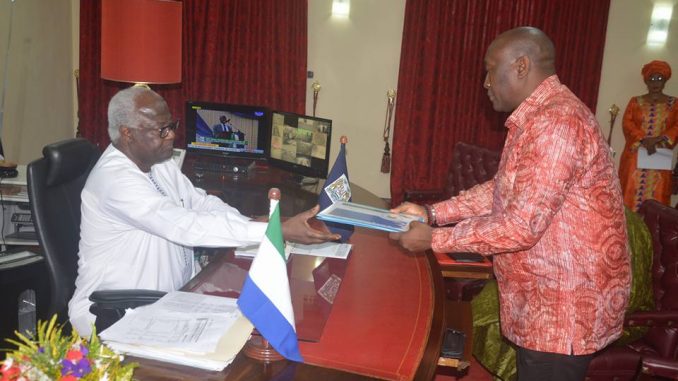 Minister Henry Macauley updated the president on the progress his ministry has made within virtually three years covering the period 2015, 2016 and January to June 2017. In 2015, he reported that the energy sector provided 259 million kilowatts per hour (Kwh) of power, 302 million kilowatts in 2016 and from January to June 2017 alone, the ministry provided 180 million kilowatts with reasonable forecast of at least 350 million kilowatts before the year ends.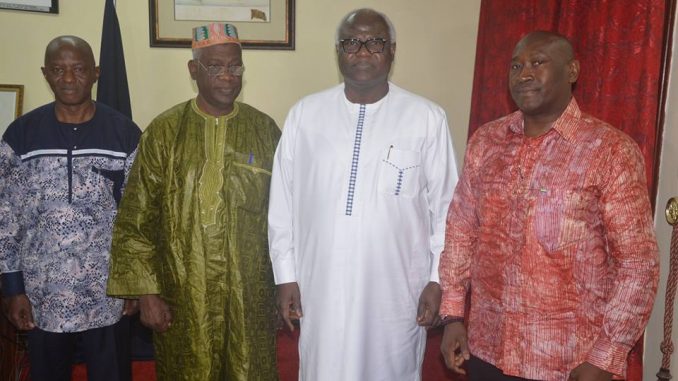 President Koroma thanked Minister Macauley and his team for the initiative, describing the report as a self assessment. He acknowledged the challenges in the energy sector, taking into consideration the existing gap between current energy status and what the government wants to achieve. "We should have more than what is required before we consider ourselves energy sufficient," he said, and noted that his present challenge is to see that any government coming after him would not face any challenges in the energy sector.