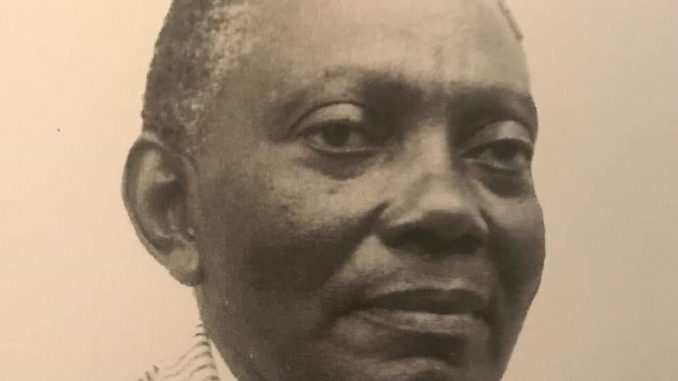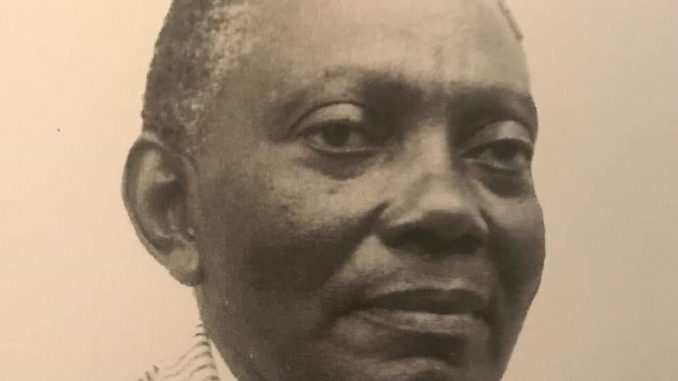 PROFESSOR ELDRED DUROSIMI JONES,  one of the country's academic titans , passed away in Freetown yesterday.
He was a retired Vice Chancellor of the University of Sierra Leone , Principal of Fourah Bay College  and  Professor-Emeritus  . He made his name internationally as a literary critic of English Literature.
He was one of the intellectuals who helped make Fourah Bay College a great university.
The Publisher of Cocorioko , Wilfred Leeroy Kabs-Kanu, was one of his students in the English Department.
Professor Kenneth Osho,  of the English Department of Fourah Bay College,  described Eldred Jones  as "a  doyen of literary criticism, my teacher, my mentor" He quoted the late academic: "As critics we must carefully remind ourselves that the central document is the work itself. It must eventually be judged by what it contains or what can legitimately be implied from it. A work of art cannot be rescued from its own deficiencies by appeals to its background." ALT NO. 7.' He went on  :  "These words from the legendary Professor Eldred Joneshave shaped criticism of African Literature over the years. Today we pay homage to a great man who has served as a mentor to almost all leading literary critics of African Literature today. Rest in peace dear Professor and may light perpetual shine on you.  "
Professor Eldred Jones, who was 95,  was highly decorated in his life. He was decorated Premier Order of Republic of Sierra Leone–MRSL; senior research fellow Folger Shakespear Library, Washington, 1969; Commonwealth fellow University Toronto, 1970-1971; recipient Criticism Prize First World Festival Negro Arts, Government Senegal, Dakar, 1966.
Rod King Indeed, a literary giant. And he had such a warm, friendly, and endearing personality. Although he never taught me and I did not know him personally, he always exuded an air of inviting warmness, humility, and dignity. May Prof. Dr. Eldred Jones' soul Rest In Perfect Peace.
Samuel Richards May he Rest In Peace. He was a great man now gone to join the great ones who kept Mount Aureol alive and note worthy! Rest with the greats…
Fourah Bay College and the Wider University of Sierra Leone lost an academic and stalwart figure in higher education in Africa today in former Vice Chancellor Professor Eldred Jones. May His Soul Rest in Peace
Memories of Prof Eldred Jones:
In Final Hons II he was teaching us Shakespeare (a tutorial). He was virtually blind by then and not yet using Braille so he would choose a student to read the relevant sections of the text he wanted us to focus on. On this occasion I had to read out a section of Othello:
OTHELLO: Hold, for your lives!
IAGO: Hold, ho! Lieutenant,—sir—Montano,—gentlemen,— Have you forgot all sense of place and duty?
Hold! the general speaks to you; hold, hold, for shame!"
Well I THOUGHT I read it … but as I got to "for shame" Prof Jones interjected: "Hold it; how many 'holds' are there in that exchange? I'm sure it should be five, but I think I heard six."
And he was right – I had got carried away and added a non-existent "hold". Bad idea when dealing with a man who had most of these Shakespeare texts committed to memory …
"His life was gentle and the elements
So mixed in him, that Nature might stand up
And say to all the world: 'This was a man!'"