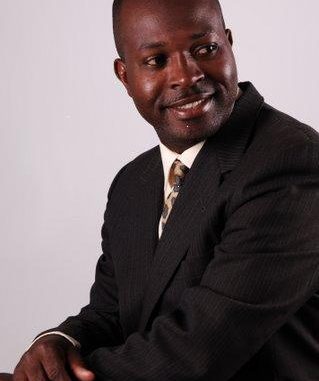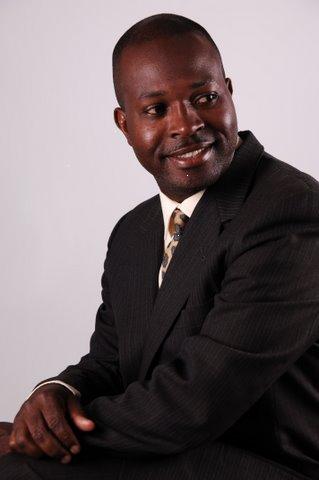 By M C Bah, Atlanta, GA-USA
Addressing the people of Sierra Leone, President Koroma on July 1, 2014 told a worried nation on broadcast television that Ebola is a "fight for all of us' and that "with goodwill, resilience and determination" we will sustain the towering effort "to  defeat Ebola." The Ebola invasion in Kailahun and Kenema Districts – the Eastern part of Sierra Leone is reminiscence of the rebel incursion which also started somewhere in the Kailahun region (Bomaru) in March of 1991. Today, the death toll according to the World Health Organization (WHO) stands at 142 from the 337 cases, 44 confirmed, 28 probable and 5 suspected (As of July 8, 2014).
Indeed, Ebola will find no sanctuary and no safe haven in Sierra Leone. We will defeat and eradicate this dreadful disease like we did in the 11 year civil war in our homeland. We will do so with all our moral might and sense of resilience as President Ernest Bai Koroma so eloquently mentioned that: "this is indeed a fight for all of us." And this is what Sierra Leoneans do best when we come together to fight a common enemy. We will prevail at the end. There is nothing that can stop us from eradicating Ebola in our hemisphere. With our collective effort, we will save our people from this merciless onslaught. Ebola declared war on us and we are going to fight back. There will be no retreat and no surrender. We will prevail with the blessings and mercy of the Almighty God.
From mobilizing support across various government agencies, designing a response plan, establishing a national Task force, setting up pre-referral centers in Koindu and Daru with treatment posts in Kenema and Kailahun, training 300 workers on Ebola case management and involving everyone in the sensitization campaign from political parties to health workers, Paramount Chiefs, teachers, police officers, religious leaders, youths and ordinary citizens – Sierra Leoneans must commend the great effort of President Koroma and his government for leading such monumental task of  tackling this brazen invasion of Ebola.
The Ministry of Health and Sanitation also deserved an outstanding recognition for providing the door-to-door sensitization, the training of an additional 150 Ebola volunteers, coordinating the enforcement of the public health ordinance of 1960 with the Sierra Leone Police (SLP) and spear heading the effort to take on the Ebola virus with a ground invasion of preparation and rapid response strategy of containment and prevention. Minister Miatta Kargbo is empowering health workers and volunteers to be foot soldiers on the war against Ebola through educational training and strategic leadership directions.
Sierra Leoneans everywhere stand in solidarity with the government of President Koroma to confront this health crisis with a collective mission of defeating it and knowing that what affect one of us affects all of us. As the President himself glaring puts it: "Ebola in any part of our country is a matter for everyone in the nation. This is not only a matter for our brothers and sisters in Kenema and Kailahun districts. It is a fight for every one of us." Our nation is being tested again. We will overcome the menace of Ebola. Our citizens will live their normal lives free from fear and worries about the cowardly invasion of a ruthless disease.
Ebola will surrender in the coming months because our stern resilience and our unyielding faith in God will be our weapon of victory. Our health workers, the Ebola survivals, volunteers, government officials, Paramount chiefs, teachers, police officers, religious leaders, youths and ordinary citizens are collectively rising up to the challenges of fighting this disease. They are sacrificing their lives every day and burying our citizens who have fallen victim to the Ebola virus. Ebola cannot stand in the way and prevent us from burying our dead through our normal traditional and religious rituals.
To those citizens who are using this crisis to score political points – you have betrayed the good will and common decency of our people. Ebola does not discriminate and knows no boundaries. Ebola as President Koroma acknowledged: 'is real and it kills." Every patriotic Sierra Leonean must rally behind the government and support their tireless endeavors to saving lives and eradicating the serious threat of Ebola to the welfare of our people. This is not the time to play the blame game but the time for action against the single biggest threat to our nation since the rebel war in 1991.
From Koidu Town in the Kono District to Atlanta, Georgia (USA), and across Europe to Australia, from Canada to Asia and Latin America and everywhere Sierra Leoneans reside, we stand together with our President and the government including the people of Sierra Leone on the war against the Ebola outbreak. Sierra Leone will conquer Ebola because of our enduring courage to confront adversities. The President saliently captured the mood of the people when he said: "This is a moment for all of us to stand up and be counted for our positive actions against Ebola. We must defeat this threat to our nation. We must soldier on. We must prevail."