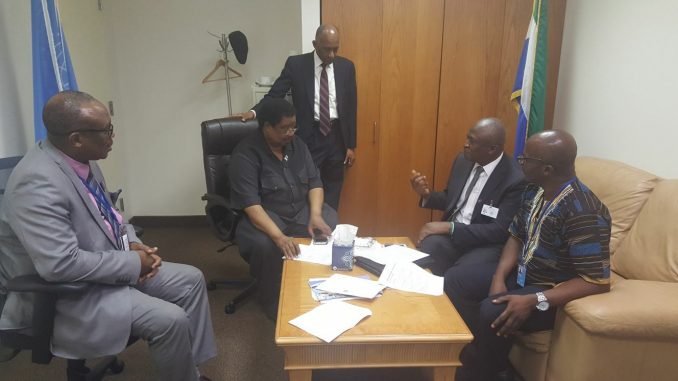 By KABS KANU :
IT WAS ONE of the longest interviews I have ever conducted in my life as a journalist.
The Minister of Finance and Economic Cooperation Hon MOMODU KARGBO had an epic story to tell about our country's economy- And did he tell it..Evetything that anyone would want to know about our post Ebola economy was laid bare by the brilliant and Economics- savvy Minister .
PLEASE KEEP A DATE WITH THE SIERRA LEONE GOVERNMENT INTERNATIONAL.MEDIA UNIT OF NEW YORK AND THE COCORIOKO NEWPAPER FOR ALL THE DRIPPING DETAILS.
The coverage of this marathon interview will be published in all the forums in the social media, online mnemonic newspapers and media outlets in Sierra Leone..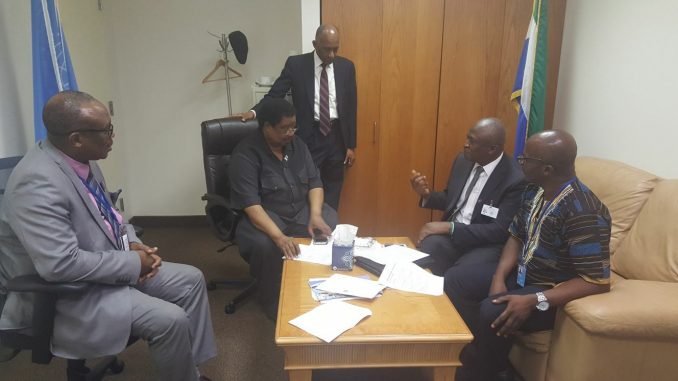 IT will take 6 or 7 editions of the story to publish everything that the minister unveiled in this dramatic and tell- all interview today at the Permanent Mission of Sierra Leone to the UN. Sierra Leoneans deserve to hear it and I will rise to the challenge.
In Part I of the story tomorrow, Minister Kargbo eloquently answers the first question I posed him today ; WHAT IS REALLY HAPPENING TO THE SIERRA LEONE ECONOMY? WHAT IS THE REAL STATE OF HRALTH OF OUR ECONOMY AFTER EBOLA AND THE EXPENDITURE RATIONALIZATION PROGRAM ?
MIINISTER KARGBO, as if giving a lecture to an eager classroom of curious students, went to action with comprehensive details backed by statistical data and held the interview room spellbound.
WATCH THIS SPACE TOMORROW.