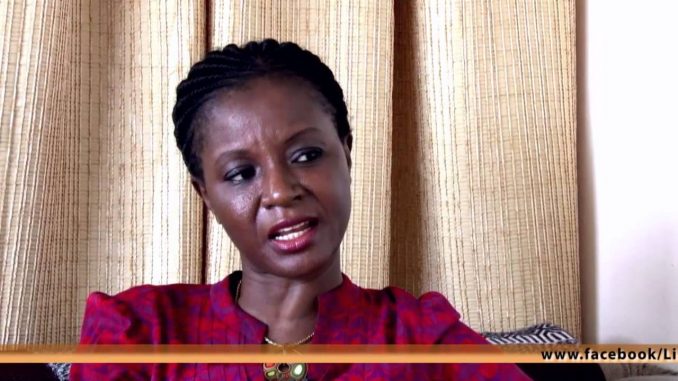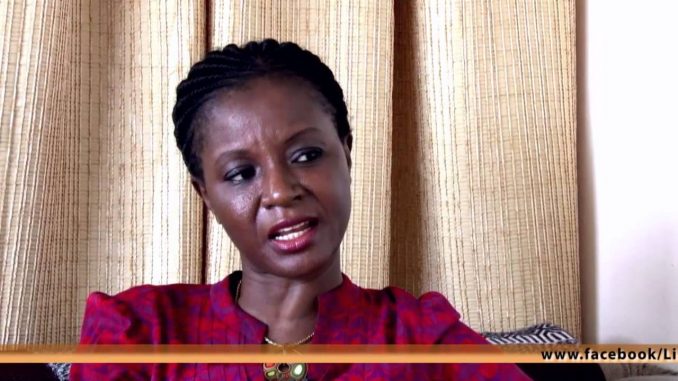 UNITY PARTY LEADER NAASU FOFANA DEBUNKS SLPP FAKE BLOOD PROPAGANDA
Supporters of the SLPP  have been spreading fake news online that the blood on the victims of last Friday's victims of the Police attack on the APC  headquarters in Freetown was fake and it was liquid found in bottles at the APC  office .
But the Leader of the Unity Party, Naasu Fofana, has debunked the propaganda.
Culled from Facebook
Naasu Fofanah is feeling angry with Olufemi Claudius-Cole.
8 hrs ·
I was part of the delegation that visited the APC party HQ and the CID on Saturday. I can confirm that we saw some of the people in the video making rounds related to " Fake Blood". We saw their injuries and spoke to someone of them.
The delegation also met with the Head of CID and he never spoke about finding "Fake Blood" nor did he for a second suggest such a possibility.
It is unfortunate that our brothers and sisters were wounded and we try to dehumanize their pain as "fake blood". Are these people not Sierra Leoneans? There are also innocent bystanders who became victims, wounded and in police custody. If we are making fun of their demise, I am not sure how we expect to effect real change. Let's show empathy devoid of politics.
The Fake Blood is Fake News!!
She has confirmed that people actually suffered real injuries and to say that it was Fake Blood is Actually FakeNews. #FakeBloodIsFakeNews#WeAreAllCitizens We Want Equal Rights for all.
No Peace without equal rights and justice. Naasu Fofanah
Mustapha Dumbuya
Sad state of affairs. It's sad how we as people chose to empathize now. We show empathy when it affects people close to us but don't just turn the other way but discredit and make fun when people we consider are on the other side are affected. Does who cried yesterday are celebrating today. When shall it end?
Karim Bah Mustapha Dumbuya we condemned it yesterday and we will condemn it today and anytime. SLPP is showing the same mentality of the last government whom we have characterized as dictatorial. When EBKs APC sent police to engage in gangsterism yesterday we condemned it. We condemned the killings in Kabala, In Magburaka and Bo. Killing if youths in Kabala, students of Njala and workers of Magburaka. As you can see Paopa is no different from Tolongbo leadership. They continue to show they are one and the same.

Patt Tucker 

That's the right clue there making fun of their demise. That is exactly what is going on

Fatmata Boima It is clear some of these people are insensitive to the plight of other citizens just because they belong to another political party. It is so so pathetic.


Memuna Mans Konteh 

They have lost track instead of focusing on issues that matters to Sierra Leoneans they are still engaging in propaganda. The citizens are concern about basic amenities. Propaganda while in opposition and as a ruling party. Shame on you. Focus and help the people.

Koroma Milton 

This is Sierra Leone, This is the change , This is the type of President . ooooh my God , Sierra Leone is going to the drain's.

Hawanatu Samura 

God will continue to punish the Slpp, that fake blood will hunt them one day ( idiot) twwwwwwwww